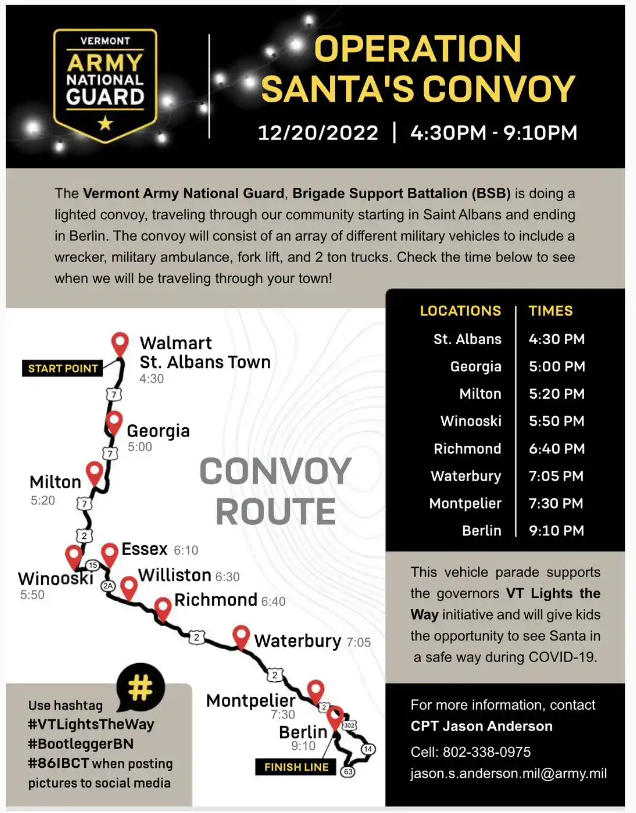 MILTON — Soldiers and Airmen of the Vermont National Guard will escort Santa from St. Albans to Berlin tonight, and pass through Milton on the way.
The 186th Brigade Support Battalion and 86th Infantry Brigade Combat Team (Mountain) will travel on Route 7 through Milton at approximately 5:20 p.m. The convoy will be coming from Georgia at 5 p.m. 
Later, the convoy will connect onto Route 2 to Winooski, Route 15 to Essex, Route 2A into Williston and onto Route 2 through Richmond before taking Route 63 to the Berlin National Guard Armory.
The convoy will consist of an array of lighted military vehicles, including a wrecker, ambulance, fork lift and two-ton trucks.