This weekend's adventure: Peak strawberry season is here, so go pick-your-own at one of these three nearby farms.
What to know: Strawberry-picking season is quick, so go this weekend if you can! Harvest times are subject to change and can be weather dependent, so be sure to check farm websites and social media for updates.
Strawberries are usually the first berries to ripen during the summer. Some of these farms and others will offer pick-your-own blueberries, raspberries, currants and blackberries as the season progresses. Stay tuned for my recommendations!
My experience: Last Sunday, I took a solo trip to Paul Mazza's in Colchester. Driving out to the fruit stand on Poor Farm Road, the sky was cerulean blue.
I waded into the field several rows deep, crouching low to find a variety of small and large berries. Though I was on my own, I was still able to fill my flat quickly. The berries were rich and plentiful.
Many families were out in the field — young kids with red juice running between their fingers and smiles on their faces.
Growing up, we'd go as a family or with a group of friends to the Sussex County Strawberry Farm, where we'd pick berries and run up and down the wooden playset that looked like a tractor.
It was mid-June, and by then school was out for the summer or nearly so, and strawberry picking was one of the first activities to ring in the season.
Now, all these years later, I could just buy a pre-picked basket at the stand, but I still like to do it myself with my knees in the dirt and the sun in my eyes. That first bite, warm and sweet, hastily and secretly out in the field, will for me always be the taste of summer.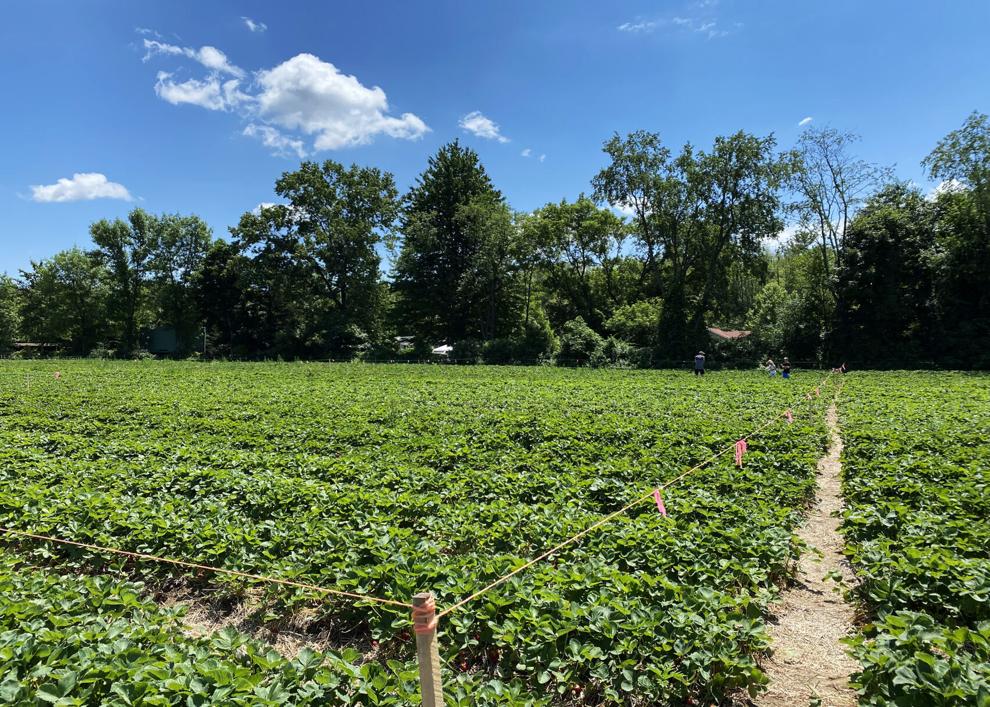 Where to pick
Location: Poor Farm Road, Colchester and River Road, Essex
Pick-your-own strawberries: until approximately mid- to late-July
What else you need to know: The fields and farmstand are open from 7 a.m. to 8 p.m. every day, and freshly-grown produce like rhubarb, lettuce, beets and radishes are available for purchase. Easy-to-follow instructions for canning and freezing fruits and vegetables can be found on Paul Mazza's website.
Location: Davis Road, Hinesburg
Pick-your-own-strawberries: open until mid-July
What else you need to know: Pick-your-own is open from 9 a.m. to 5 p.m. every day. If you don't have time to pick strawberries yourself, or just want a load to eat, preserve or freeze, whole flats are available for $44 for 8 quarts (about 12 pounds).
Location: Goose Pond Road, Fairfax
Pick-your-own strawberries: open until mid-July
What else you need to know: All pick-your-own berries are organic, as well as all produce offered at the farm stand. Strawberries this season are $4.05 per pound. Hanging baskets, perennials and organic vegetable starts are available in the greenhouse.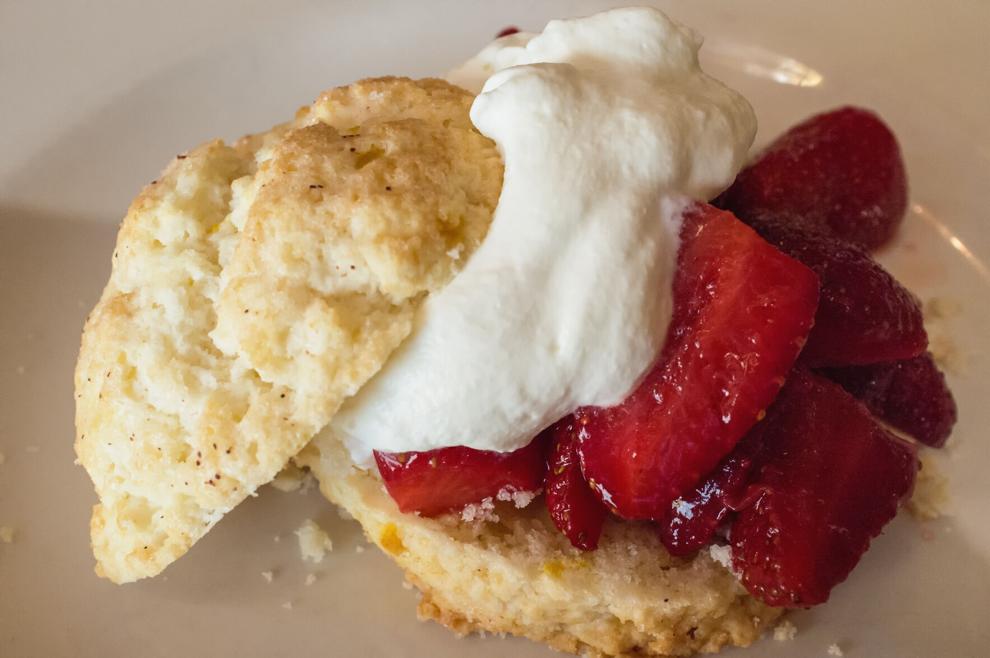 What to do with your strawberries
All week long, I've been enjoying my berries atop yogurt and oatmeal, tossed in salads and mixed with pineapple. I've still got enough left to bake with, and so I'll do so this weekend.
I'm dreaming about strawberry cobbler, a deeply summery dessert that's both sweet and savory. I'll brush the shortcakes with cream and sprinkle them with brown sugar; bake it until the top is golden brown and the juices thick and bubbling up around the edges of the skillet.
Here's what else you could make: 
---
This weekend with Bridget is a recurring column. Every week, she recommends a place to visit or a way to have fun at home. Tell her what you are doing this weekend at bhigdon@orourkemediagroup.com.