MILTON — A beloved community event is returning next week in a way community organizers hope will be bigger and better than ever.
National Night Out will take place from 5:30-8 p.m. on Aug. 3 in Milton. Towns and cities across the country host the event annually on the first Tuesday of August to enhance relationships between neighbors and law enforcement officers.
Due to the pandemic, last year's event was cancelled, so organizers from the Milton Police Department, Milton Recreation Department and Milton Community Youth Coalition (MCYC) are hoping to pull off the town's biggest event yet.
"I think the goal this year is to really bring back that communityship that we've been missing," Tabatha Kittson, projects and development director at MCYC, said. "Hopefully we're at the pandemic's tail end and this can be a celebration of our communities. We're definitely trying to go as big as possible."
On Aug. 3, free food, games, music and more will take over Bombardier Park West. Donations will be accepted. Parking will be available 
A summertime dinner of hamburgers, hotdogs, veggie burgers, pasta salad and watermelon will be served up by Steve Marinelli, food service director at Milton Town School District. Event-goers will find him and local police officers behind the grill.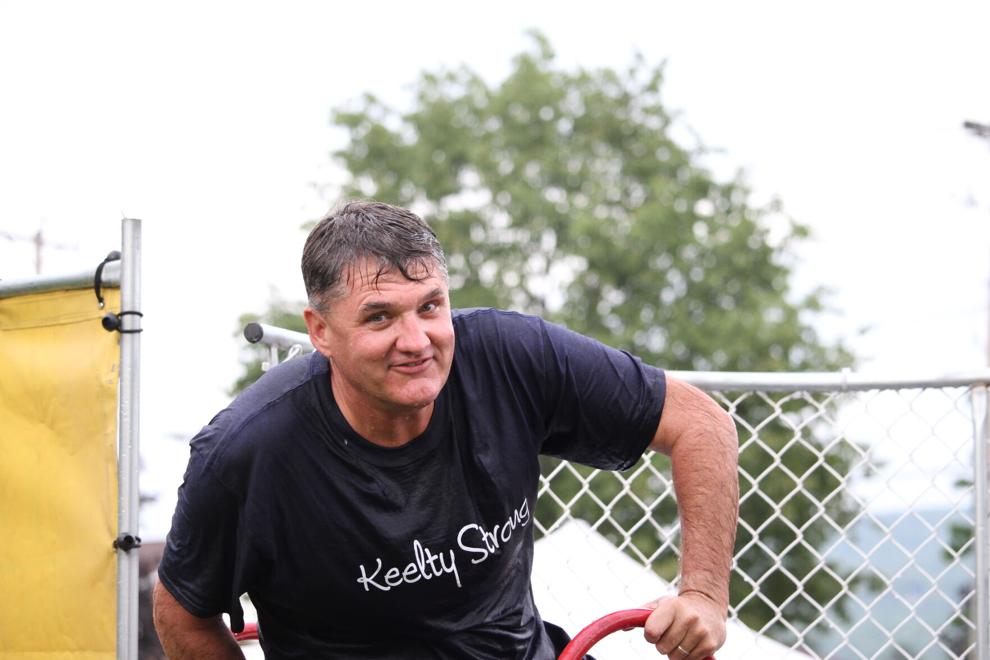 For dessert, Hannafords will again donate ice cream.
Before or after you've eaten, activities and games of all kinds will keep everyone entertained. Milton Artists' Guild will set up a craft table and Matt Mullen will bring lawn games like corn hole and giant Jenga. Interactive tables by local military divisions are also sure to provide fun.
At the dunk tank, you'll find local celebrities awaiting their fate. This is the only activity that costs money, so be sure to have a bit of cash with you.
In 2019, National Night Out drew its largest crowd yet. Marinelli told the Independent he and his team served over 1,200 people. Starting in 1984, the event was held at Milton's fire station, but in 2019 was moved to Bombardier Park to accommodate more residents. 
"Every year we try to expand and build up the event," Kittson said. "Our last National Night Out was the biggest we've ever had. We're just hoping to continue to capitalize on that and just really make it an opportunity for the community to come together."
Here's this year's schedule of events: 
5:30-6 p.m.
Army Band will play during peak arrival time of event
6-6:10 p.m.
Event MC will introduce band and band will play National Anthem
6:10-6:20 p.m.
Event MC will introduce Chief Laroche and Town Manager Don Turner
6:20-6:45 p.m.
"Before This Time" band will play
6:45-7 p.m.
Event MC will introduce Chief Laroche and Town Manager Don Turner for Community Champion award presentation
7-7:30 p.m.
Band will play
7:30-8 p.m.
Event MC will introduce Officer Jones and K9 Biscotti for K9 demonstration