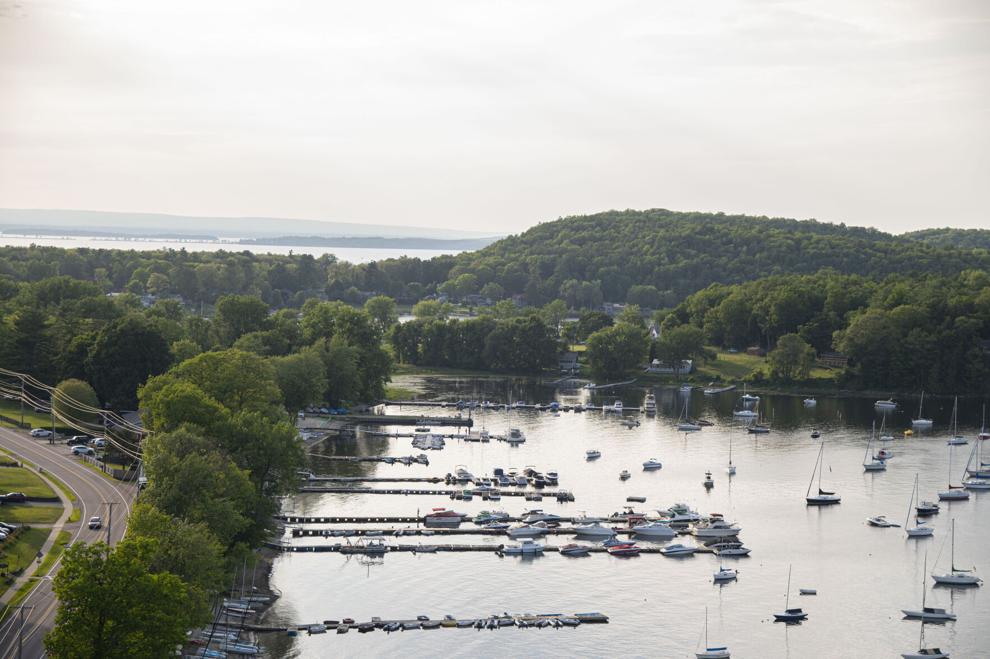 It's the time of year to register for summer camps!
Camp registration for local youth is available from recreation departments in Colchester, Milton and Essex. Other area organizations are also hosting summer camps, and some of those are highlighted below. 
Check out these summaries of available camps as well as information about how to sign up. Space is limited and could already be full or not yet available. 
Milton:
Milton Recreation has camps ranging from half day to full day with each session lasting a week. Camps begin the week of June 19 and end the week of Aug. 21. 
There are camps for every interest, including Chess Wizards Camp, Garden to Kitchen Cooking Camp and Voltage Soccer Camp.
Prices range from $90 to $249 per child. More specialty camps will be listed soon on Milton Recreation's website, including camps focused on different artistic activities and sports.
Milton Recreation has a scholarship program that can cover the cost of most camps. For more information contact Milton Recreation by calling 802-893-6655 Option 6 or emailing recreation@miltonvt.gov. 
Check out the current catalog of summer camps here.
Colchester:
Colchester Parks and Recreation has a variety of camps suited to campers of all ages. 
There are three different full day camps including Junior Explorer (JRX) for ages 4-Grade 1, Explorer Camp for Grades 2-3 and Xtreme Camp for Grades 4-6. 
These camps cover a variety of activities and take campers to the beach every day to swim. Campers can also take swimming lessons most days for an optional additional fee.
There are also other camps including Sailing Camp for grades 3-12, Track and Field Camp for grades 5-8 and Extreme Art Camp for grades 4-6.
Costs for these camps are about $200 and depend on the camp and if the camper is a resident of Colchester or not.
Colchester's recreation department has a lot of options, including activities and events for adults and seniors, so be sure to check out the summer brochure here.
Town of Essex
The Town of Essex's parks and recreation department has a variety of camps including Clay Camp, Knitting Camp, Tennis Camp and Field Hockey Camp.
The Town also offers swim lessons  outdoors at Sand Hill Pool and indoors at the Essex Resort and Spa. There are different levels of swim lessons depending on a child's age and experience level.
A swim team at Sand Hill Pool meets Monday-Thursday with morning practices and meetings in the evenings.There are optional coach-led clinics on Friday mornings.
Camp prices range from several hundred dollars for week-long specialty camps to $160 for a session of six swim lesions over a week.
To learn more about all of the camps, see the Town of Essex's brochure here.
Around the region:
Y Camp Abnaki
When: weekdays June 26 to Aug. 14
Where: North Hero
Cost: $395-$460, depending on families ability to pay
Details:  For boys in grades K-4. Day camp includes small and large group games, swimming, archery and arts and crafts. Every Friday there are campfire s'mores. Lunch and afternoon snacks are provided. Learn more and register.
Very Merry Theatre
When: weekdays June 19-Aug. 11
Where: Burlington, Charlotte and Shelburne
Cost: $125-$475
Details: These week-long camps have campers writing, acting and directing original plays. Learn more and register. 
Footworks Studio of Dance
When: weekdays June 19-Aug .11
Where: Milton
Cost: $165 a week 
Details: Themed, week-long camps will have dancers learning new skills and routines. These include "Under the Sea," "Princesses and Pirates," "Tropical" and "Superhero." Learn more and register. 
Audubon Vermont Nature Camp
When: weekdays June 20-Aug. 11
Where: Huntington
Details: Ecology Day Camp's full-day program can kids outside learning about the forests, brooks, and ponds of the Green Mountain Audubon Center. Each week of camp focuses on a different theme, but all campers will get a chance to search for wildlife, make crafts, go on hikes, and hone their nature awareness skills. For ages 6-12. Full days camp from 9 a.m. to 4 p.m. Precare is available. Learn more and register.  
Brown Ledge Camp
When: June 22-August 16 (two half sessions or one full session)
Where: Colchester
Cost: $6,395-$11,495 (financial aid available)
Details: This sleep away camp for girls ages 10-17 has over 18 activities campers can choose from including tennis, archery and riflery, watersports and more through the camps Freedom of Choice Program. Learn more and register.
Camp CHAMP
When: June 26-29, July 10-13, July 17-20
Where: South Hero
Cost: $425 for full day, $300 for half day
Details: A horseback riding camp suitable for campers with emotional, behavioral or cognitive challenges. Learn more and register.