ESSEX JUNCTION — "I started as a rockstar in Boston and am now a foodie in Essex," David Penzo said laughing, seated on a picnic bench late last week. "I sort of have an interesting story."
Penzo is the owner of Penzo Pizza Company, a wood-fired pizza truck located for the summer at Five Corners in Essex Junction.
Open Tuesday to Saturday from 11 a.m. until the dough runs out, Penzo Pizza serves thin-crust, Neapolitan-style pizza. Out front, a chalkboard lists the three simple options: classic cheese, pepperoni, or veggie.
"I'm Italian, and pizza is really the thing I've always wanted to do," Penzo said.
Inside the truck, a small wood-fire oven, heated up to 800 degrees, cooks the 11-inch pies until they are slightly smokey, with just the right amount of crisp and char. With help from his son Tyler, Penzo can churn them out in under 10 minutes.
"If the pizza flag is out, we're selling," Penzo said.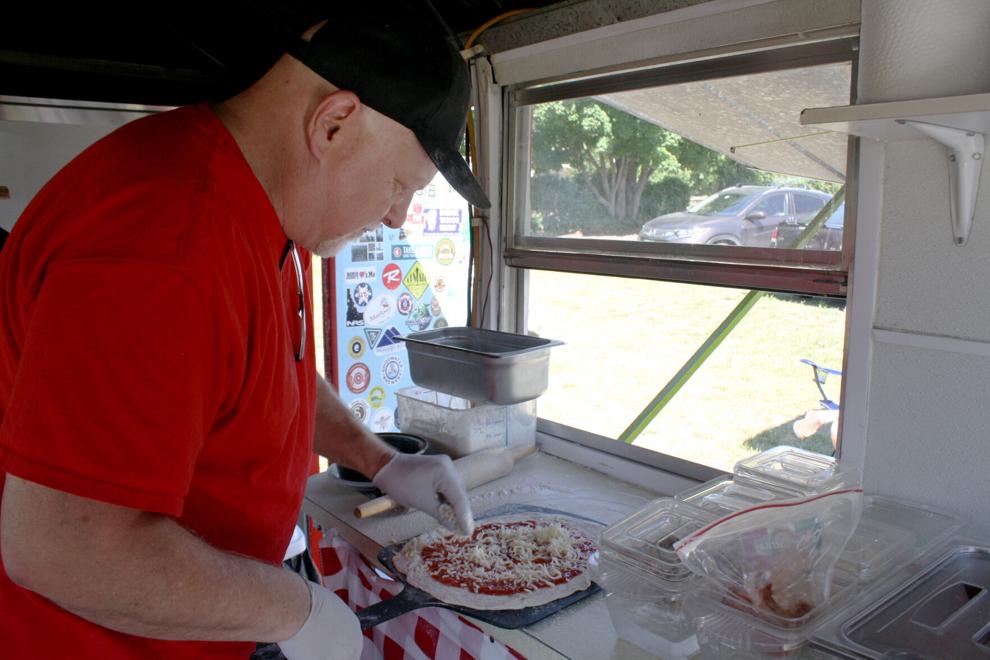 Rockstar roots
In the late 1980s and early 90s, Penzo was a member of the Boston-based rock band, Tribe. He played drums and percussion in the band, which recorded three albums, including "Abort" with major music label Warner Bros. Records.
The band toured Europe, played shows at the former Boston Garden and was even featured on MTV.
When the members of Tribe went their separate ways in 1994, Penzo decided to get into cooking, something he'd always wanted to do. A friend from the music industry got him a gig at Rialto, an acclaimed Italian restaurant in Harvard Square.
Though he had little experience in kitchens, Penzo impressed the head chef and was hired after just a few trial days.
"I started chopping onions, making chicken stock, and I worked my way up to line cook," Penzo said. "It was an intense restaurant. People like Al Gore, Barbara Streisand and Michelle Pfieffer came in."
While at Rialto, Penzo won a scholarship to cooking school from Food and Wine magazine, which he said he now regrets turning down.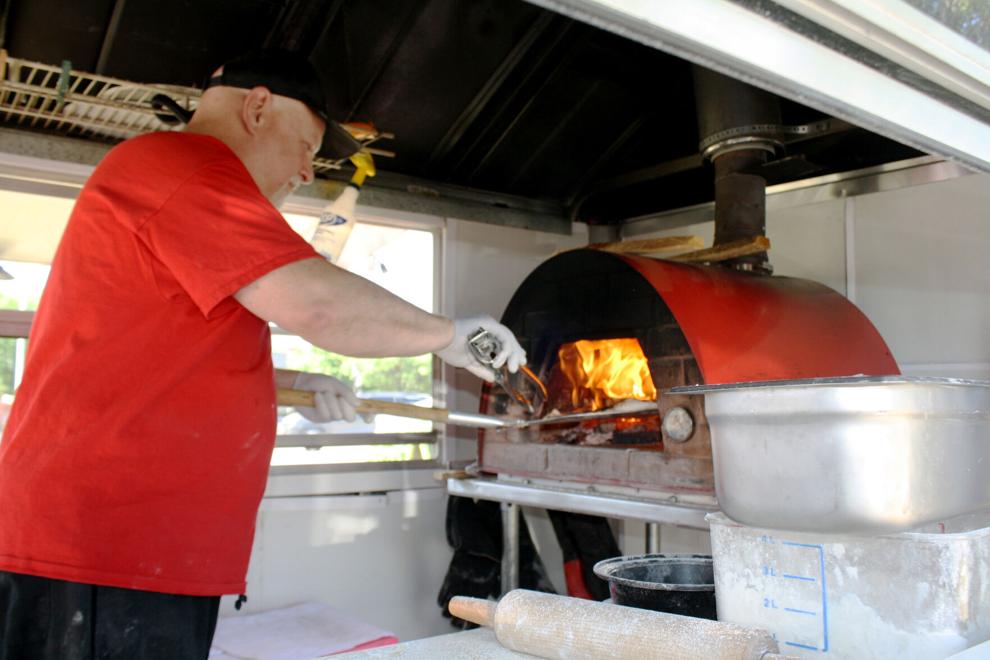 After spending a few years on the line, the pace and stress of the high-end restaurant began to weigh on him. In 2003, Penzo moved his family to Vermont, where he started a carpet-cleaning business.
Returning to food 
In 2018, Penzo was called back to the kitchen, after spending almost 15 years away.
"I decided I hated carpet cleaning, so I went back to cooking after a long time off," he said.
Now a sous chef with Sodexo at Vermont Technical College in Randolph, Penzo has the summers off and more time to spend with his wife and three sons, who've all attended Essex High School.
"Because I'm off in the summers, I need something to do, and I've always wanted to have a food truck," he said.
Penzo bought the food truck off Craigslist about two and half years ago and had planned to open it last summer, but when COVID hit, he decided to delay.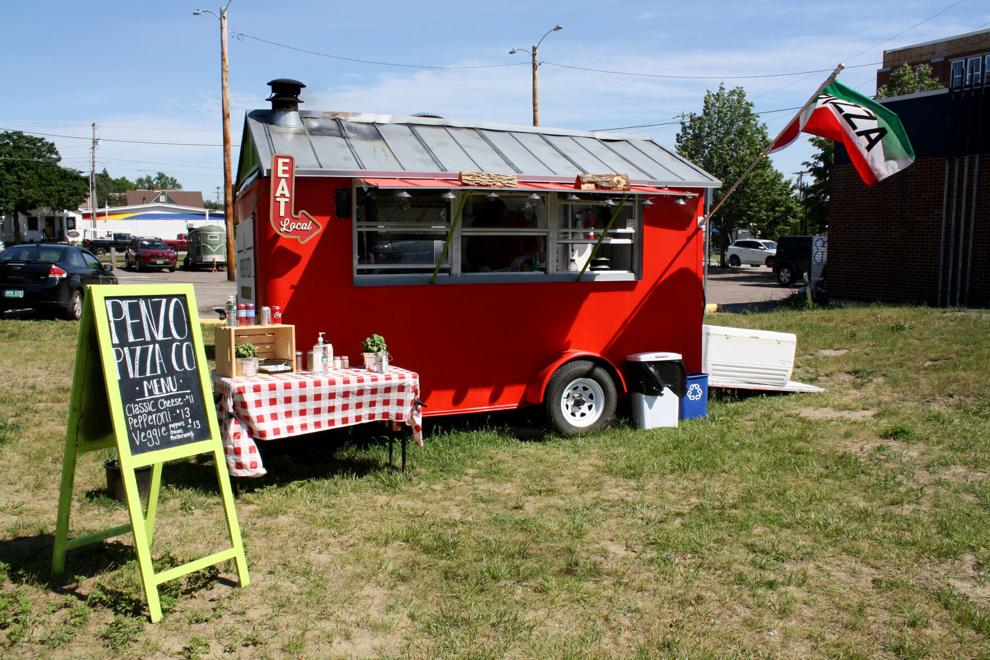 The truck had previously served pizzas and already had the oven inside. Penzo spruced it up with new paint and finally opened Penzo pizza Company just a few weeks ago. The truck will remain open until sometime in August, when Penzo goes back to work.
A colleague at Sodexo, Joe Russo, helped him come up with Penzo Pizza's signature recipe for tomato sauce, made with fresh plum tomatoes. 
"I was going to say he's an old Italian guy, but he's younger than me," Penzo said, laughing. "We played with the sauce and pumped it up and put a few different ingredients in it."
At its location between Nomad Coffee and Firebird Cafe, there's plenty of sunny and shaded outdoor seating for enjoying your pizza while its hot. Public parking is available behind the truck, off of Maple Street and Railroad Street.
"I usually don't brag about my own cooking but this is really good," Penzo said.