MILTON — At 1 p.m. on Fridays in the summer, the corner of U.S. Route 7 and Lamoille Terrace is the place to be.
The strums of country music that billow from beneath a green tent can be heard several streets down, coaxing neighbors to grab a chair and join the few dozen people scattered on the front lawn of Pauli DeBono's house.
In early summer 2020, a half-dozen musician-friends from Milton, Essex, Williston — even Hyde Park and Morrisville — were invited by DeBono and Chuck Slayton to play a free community concert on her property. The gig quickly became a weekly ritual, and after a hiatus during the cold months, returned this summer.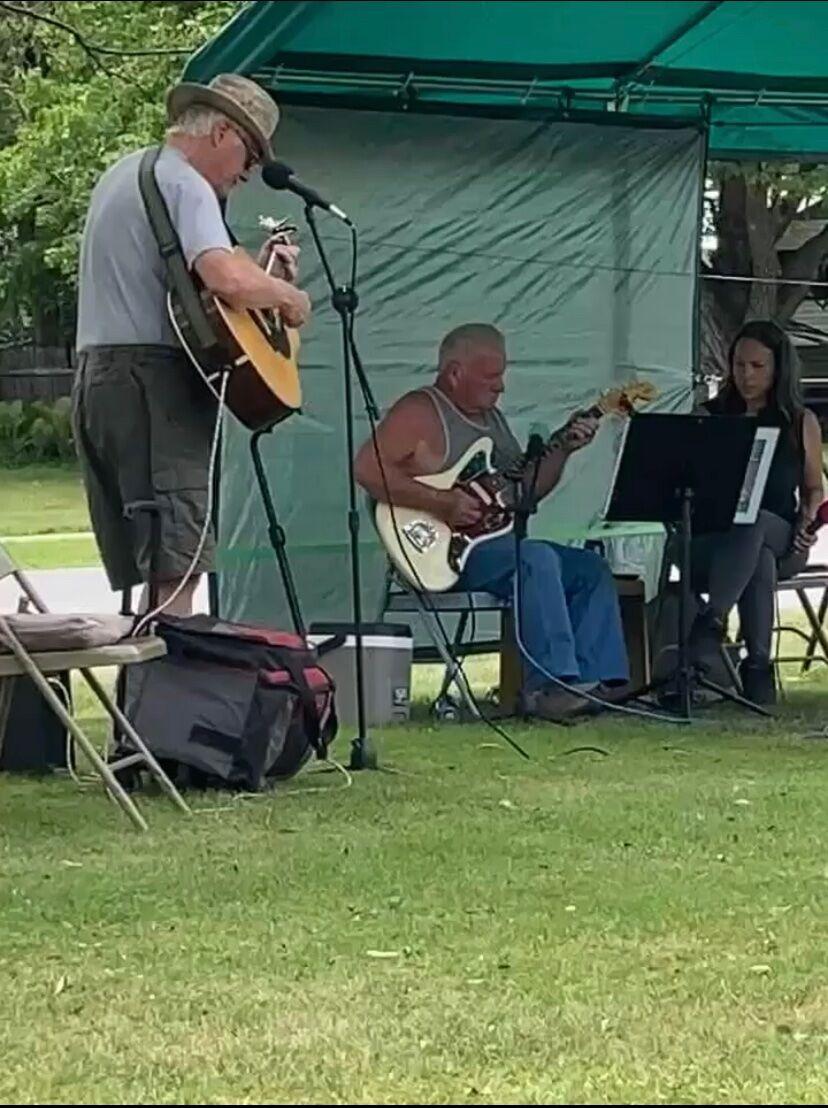 "We do it for everyone to enjoy," DeBono said, seated in a folding chair outside her house earlier this week. She gestured to Slayton standing next to her. "We just love doing it."
DeBono first got the idea for the Friday afternoon event when the pandemic closed the Arrowhead Senior Center during spring and summer 2020. She and Slayton were regulars on Monday nights, enjoying a chance to share a meal with others, listen to music and dance.
On one such pre-pandemic evening, they met for the first time.
When the senior center closed, DeBono missed the music and the community, so she decided to organize it herself.
Most of the musicians are in their 70s and 80s and are people DeBono and Slayton met at dancing events across the state. One regular is 93 years-old.
"Since many of the musicians are elderly, I think this is an opportunity that makes them feel needed," Slayton said.
This summer, he added a tent to the property, cemented to the ground and large enough to provide the musicians with shade. When the flowering trees behind the tent are in bloom, the scene is even more beautiful, DeBono said.
She joked that while all of the musicians who play and sing are talented, "it's not like they are the Beatles." Music is just a hobby for all of them.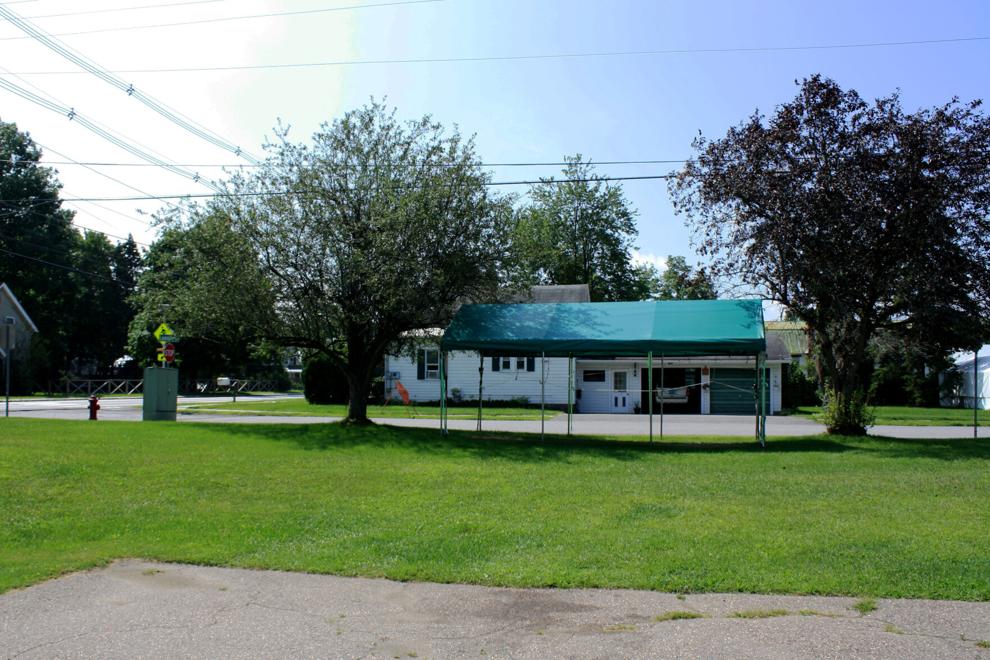 Country music is most often the genre of choice, but sometimes a rogue tune makes its way into the line-up. During a recent concert, Whitney Houston's "I Will Always Love You" was a hit.
DeBono has lived in the house at the corner of Route 7 and Lamoille Terrace for 49 years. She raised her nine children there. Now, she's enjoyed seeing her home become a community gathering space.
And the community is happy too — on Aug. 6, about 33 people were scattered across the lawn on folding chairs and blankets. Many stood up to dance with a partner, which is DeBono's favorite thing to see.
The music will continue at 1 p.m. for the next two weeks, before taking a short late-summer break. The music will return for two Fridays in October.