This weekend's adventure: Celebrate the return of live theatre by marking your calendar for the 17th annual Vermont Shakespeare Festival.
What to know: This year's open-air performances will take place Aug. 20 to Sept. 12 at four venues in northern Vermont. Tickets go on sale at the end of May.
Instead of performing a singular Shakespeare play this summer, the cast will bring to life "Shakespeare: Completely Unbound," a theatrical fusion of text from each of the Bard's 37 plays — the perfect response to the history, romance, tragedy and comedy of our times.
While the performances at the Memorial Park Band Shell in South Burlington are free, the shows at Snow Farm Vineyard in South Hero and Isham Farm in Willison are ticketed.
My experience: In 2018, I had the opportunity to see two of Shakespeare's plays performed live at the Globe Theatre in London — A Midsummer Night's Dream and Hamlet.
I was already a fan of Shakespeare (you sort of had to be as a college English major), but seeing the plays performed live, with costumes and with sets, added an entirely new dimension to my admiration.
It was dark as I walked across Millennium Bridge, the Thames beneath the same hue of indigo as the sky. Ahead, on the South Bank, the Globe's reconstructed Elizabethan facade was aglow with twinkle lights.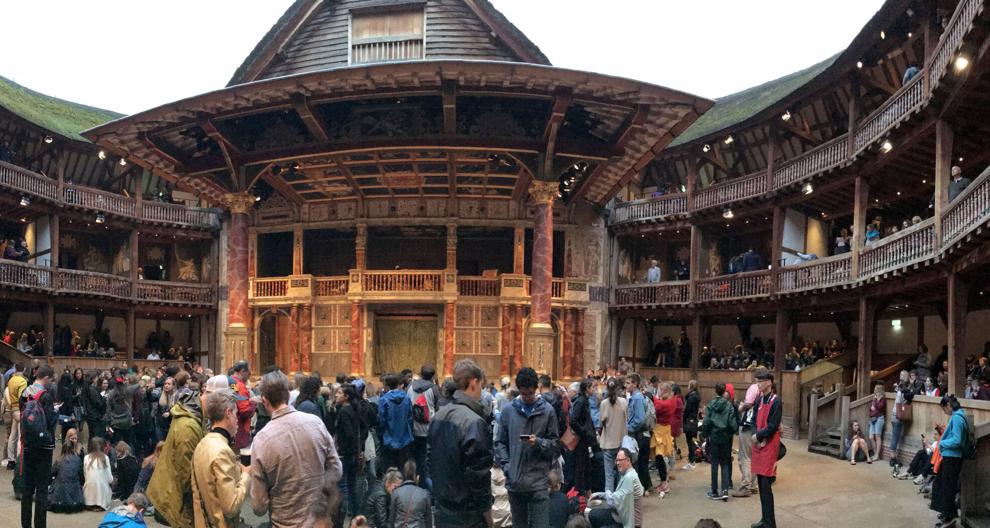 Inside, I took my seat on a hard wooden bench. To think the audience that day included over a thousand people, shocks my current pandemic brain.
But when the show began, the air was electric — the entire audience applauding and cringing and laughing at the same time. During the famous "O, what a rogue and peasant slave am I?" soliloquy, the actress playing Hamlet collapsed in a heap on the stage and looked an audience member directly in the eye, to deliver the line, "Am I a coward?"
I will remember that moment forever. Shakespeare's words were no longer muddled in the Old English of yesterday, but alive and crystal clear.
It is for this reason that I can't wait to attend one of the upcoming performances of the Vermont Shakespeare Festival. So much has been uncertain and unclear in the last year, but poetry and art can enlighten and empower.
Founded in 2005, Vermont Shakespeare Festival is a professional theatre company that brings plays to life in open-air productions. The company reimagines Shakespeare through a contemporary lens while immersing the audience in Vermont's beautiful landscape.
Tickets will soon be available through Eventbrite, and you can find more information about "Shakespeare: Completely Unbound" at vermontshakespeare.org.
Shows this summer will take place in parks, vineyards and on farms. I'll bring a folding chair or a blanket and a Tupperware of chocolate chip cookies. A glass of wine would be nice too. Hopefully I will see you there.
---
This Weekend with Bridget is a recurring column. Every week, she recommends a place to visit or a way to have fun at home. What should she do next weekend? Tell her at bhigdon@orourkemediagroup.com.