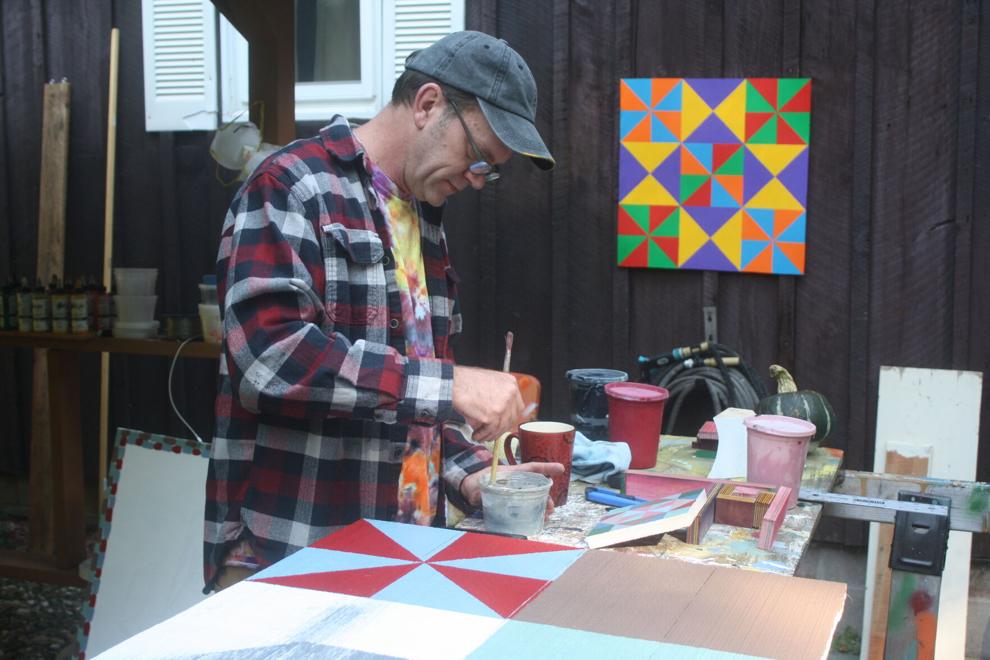 This article was updated Oct. 14 for clarity.
Stephen Webb is heading north.
As a painter, Webb has decided to exert a certain amount of freedom through the distribution of his work.
Speaking with Webb at his home in Milton, it's obvious that the desire to express this freedom was, and is, a need.
He headed to Fairfax, Vt. this past Friday — the beginning of a journey to put a piece of his art in every town in Vermont, of which there are 251.
His studio is his home, a secluded brown house connected to the Milton Town Forest by his backyard.
Webb, wearing a red and navy blue flannel over a tye dye t-shirt, stood over a new painting underneath a tent on his back patio. A sheet of wood divided into four quadrants, each to presumably display a different pattern of shapes.
But we'll see what happens, he says.
Webb said often his ideas evolve as he's painting, adding a degree of randomness to the work. He said his favorite thing about painting is problem solving and he'll force himself into situations that put him in a box.
With this piece, the wetness in the morning air kept the paint from drying in one of the quadrants, making the paint spill over and ooze into an orderless smudge, but Webb says he'll roll with it. He'll wait and see what comes out of that one.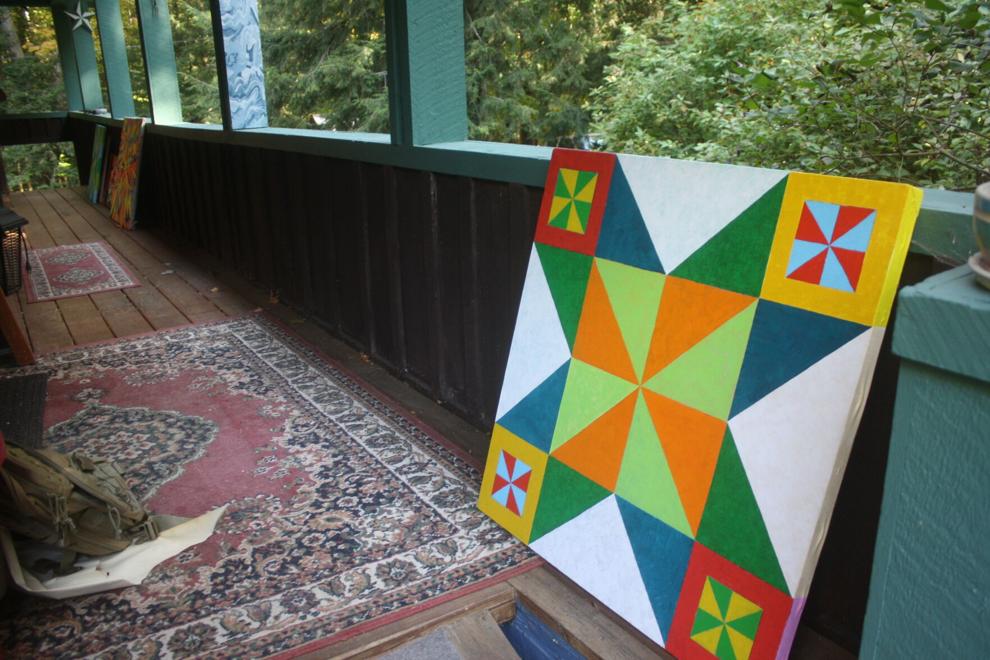 His artistic journey
Webb has been painting and making art his entire life.
"I'm convinced people were born a certain way," Webb said. "I was born to be an artist. It's always been in me."
He originally attended the University of the Arts in Philadelphia and became a graphic designer.
But the job lacked the freedom he was seeking. Yes, he was able to express himself semi-creatively, but anytime you are making a product to satisfy a customer, he says, you have to sacrifice a piece of your own artistic vision in favor of theirs.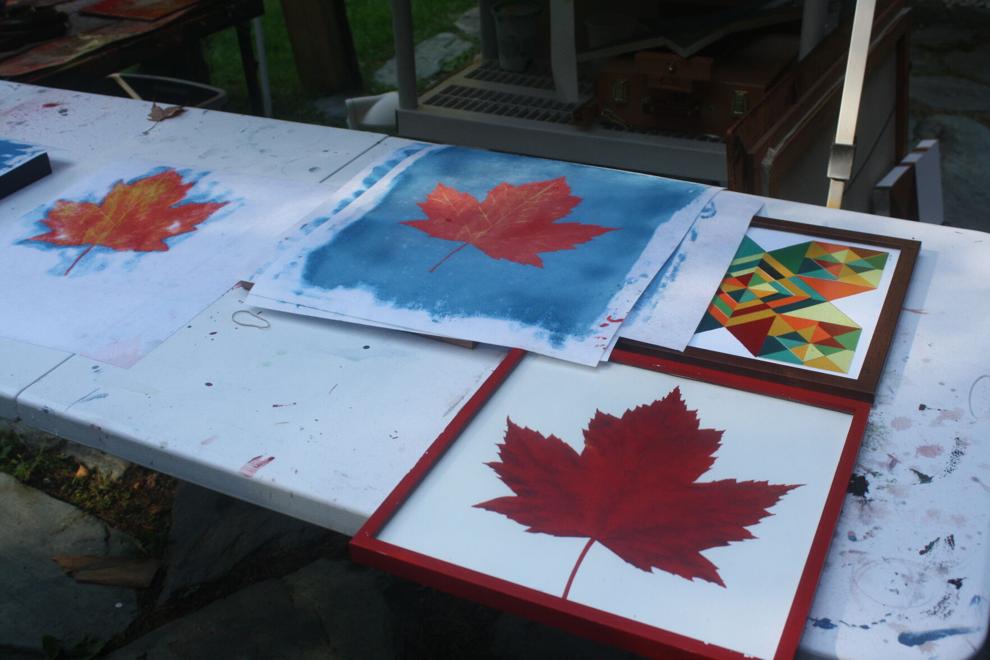 Current project
The pandemic launched Webb into one of his most productive years to date, now painting full-time. He went from producing around two pieces a year to over a hundred in the last year.
"So the problem is, what do I do with all this art? It's too much," he said. "I mean every show I'd sell a piece, but I'd make 20 pieces and sell two."
Since moving to Milton five years ago, Webb has been a member of the Milton Artists Guild. He's working on a website and business for his art, calling it Maker Hill.
He says he likes the word "maker." He says he's gotten more folky as he's gotten older.
Still searching for freedom and more space, Webb says he started giving away his work for free, placing his stars in different spots all over Milton.
His journey through Vermont is a part of that.
Webb says he plans to find a good spot in each town for his paintings, whether that's a barn or a field and take a picture of it. Once he's visited every town, he plans to put all of the pictures in a book.
"The art is just going to go out into the world," Webb said. "And I hope somebody finds it that hasn't thought about art or wants to own an art piece but can't afford it or kids or somebody just appreciates it and grabs it."
Webb said he wants to do something unique and beautiful for a place he loves, Vermont.
The pieces are meant to act as love notes, he said.