COLCHESTER — It was while walking the shores of Lake Champlain with his dog that a unique idea came to Colchester resident Bruce Demag.
Driftwood, gray and gnarled, scattered the shoreline, deposited there by the lake's rolling waves to dry in the early summer sun.
Demag began collecting the driftwood and bringing it back to his garage, where with power tools and creativity, he transformed it into abstract lamps.
"It was trial and error, the first couple," Demag said. "Now I've pretty much got it mastered. It's somewhat time consuming, but I enjoy it."
Almost two years into his retirement from the U.S. Department of Defense and the National Guard, Demag has expanded his "hobby" to include mirrors and clocks, also made from natural or recycled materials.
He harvests stone from local Vermont rivers and birchwood from friend's backyards. Recently, he's even begun turning old snowshoes, tennis rackets and horse collars into home decor.
Demag, who grew up in Burlington and lived in New Hampshire for 16 years, moved to Colchester in 2009. He sells his work, under the name Lake Champlain Driftwood & Stone Crafts, at the Milton Artists Guild and by word of mouth. He is looking forward to the return of Vermont's many craft fairs, which were cancelled during the pandemic.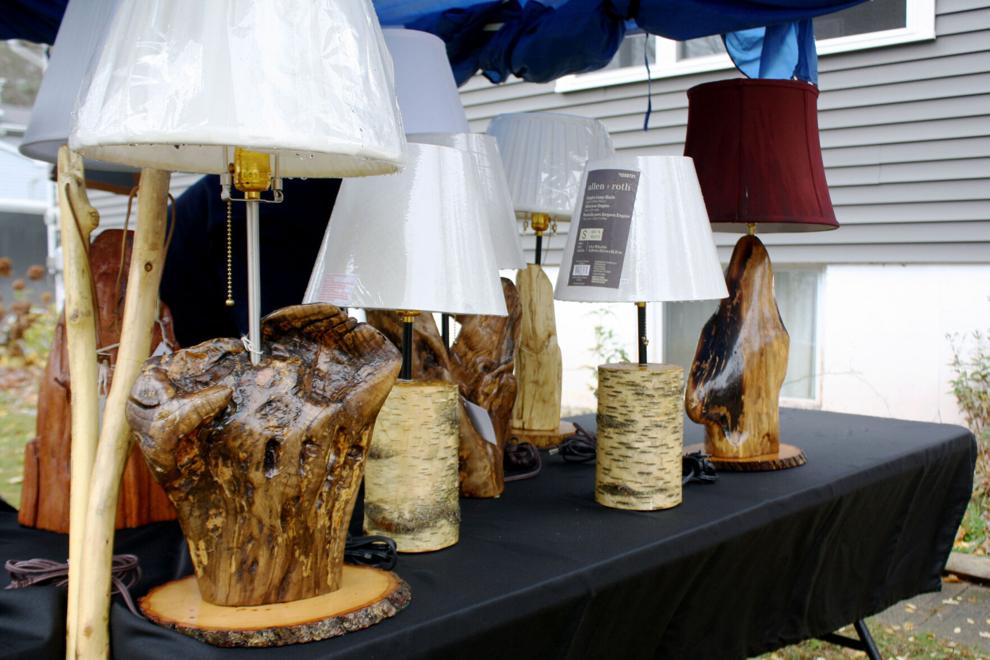 Here's what he had to say about his work and the process behind his craft.
Q: Where does your interest in art and crafting come from?
A: I've always had an interest in wood, and when I retired, I had this idea, and so I wanted to see if it would work. When I started, it was a hobby, and it still is. It's kept me busy, especially during the COVID.
Q: How and where do you find your natural materials?
A: During the winter, I can't harvest anything, but now that the snow is gone and the weather is warming up, I can start getting more product.
When I first retired, I started taking walks with my dog down at the lake and I saw driftwood that I thought would make great abstract lamps. Driftwood floats in over the winter, and I wait until it's dried by the sun.
There are two places I go to, one along the lake in Colchester and another across the river in Burlington.
I have a couple of friends who have pretty significant parcels of land with a couple of streams, so I go there to pick up stone. I recently started getting into birch. I trim that from a friend's property in Jeffersonville.
Q: Why do you repurpose materials?
A: I just thought it would be a nice niche. I started with the driftwood and then began including more materials. I've recently been turning old snowshoes and tennis rackets into mirrors. I've also got a few horse collars that I make into clocks.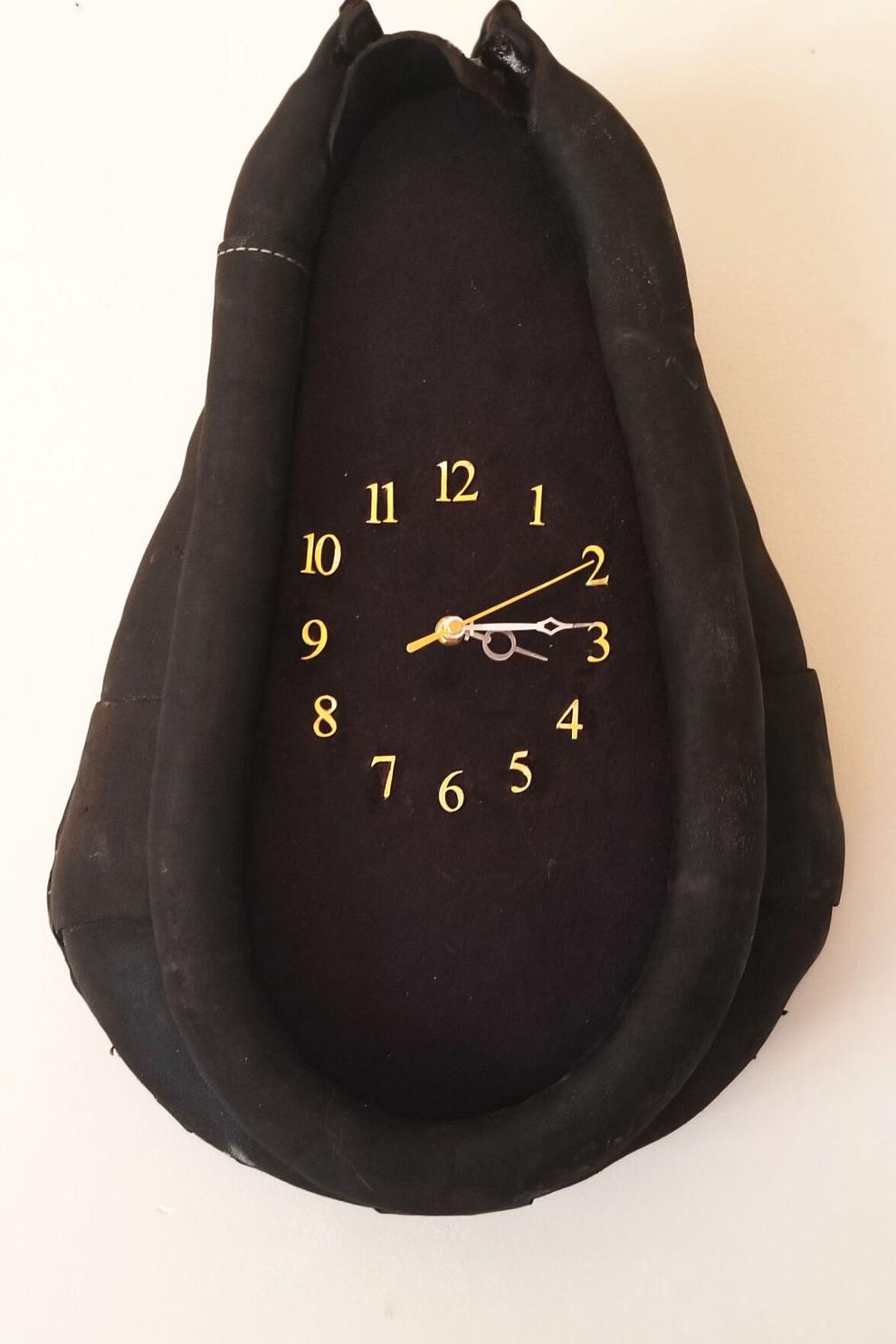 Q: What is the lamp-building process like? How do you prepare the wood and stone?
A: The driftwood I soak in a Clorox water-mix bath, and that gets out all the impurities or any kind of parasites that might be in it. I soak it for about 24 hours. Then, I cut it and shape it and sand it. Sometimes I stain the driftwood, but other times it's already a beautiful color.
Depending on the complexity, the driftwood lamps can take two or three full days to complete. It all depends on the sanding and the finish.
When I'm working with stone, I configure each lamp and then use a diamond-based bit to drill the holes for the fixtures. I glue the rocks together with some pine-looking, industrial glue.
For the birch lamps, I basically just sand the wood and then I seal the tops and bottoms so there's no air in it. I usually use a urethane-based product to get the air out of it, that preserves the wood.