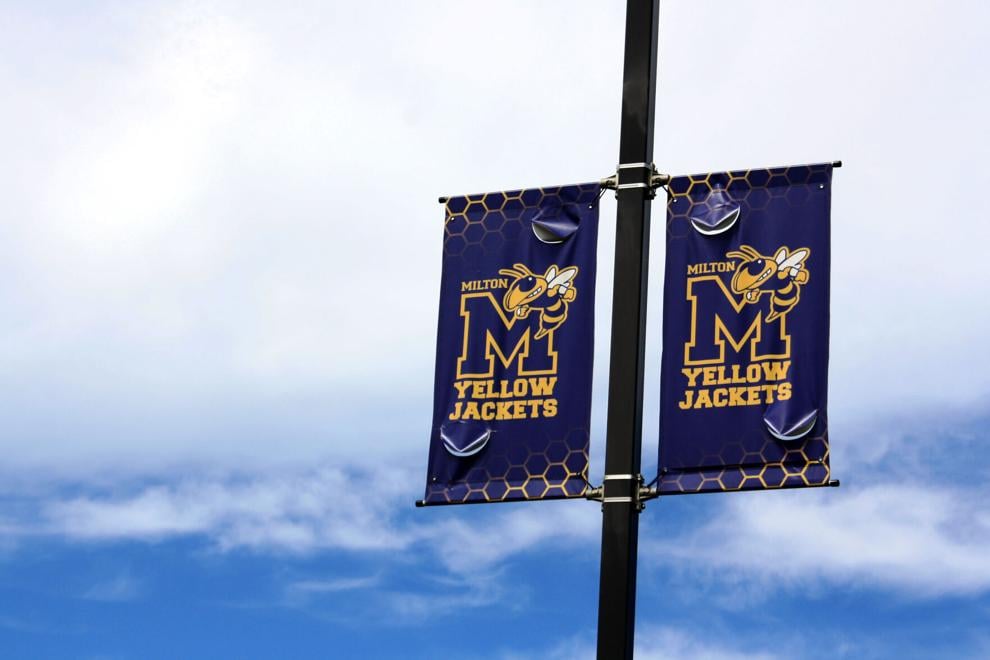 MILTON — From 12-3:30 p.m. on Saturday, Oct. 23 at Milton High School, the middle school sports teams will be hosting a jamboree and food drive to support the Milton Family Community Center.
Yellow Jacket soccer, field hockey and flag football players will take to the field with student athletes from area schools like Harwood Union, Georgia Middle and Stowe Middle School.
The jamboree celebrates young athletes; involvement in sports and their skill development, Milton athletic director Marcel Choquette wrote in a letter to the community. For this reason, there will not be playoffs, championship games, group standings, or published game results at this event.
Participating student athletes and fans are encouraged to bring a non-perishable food item to donate. MFCC is seeking canned goods and personal care items, as well as refrigerated, frozen and boxed and bagged foods. 
See the day's schedule of events, and find out what else MFCC is in need of: