COLCHESTER — This month, two former Yellow Jackets are embarking on their final seasons as Purple Knights.
Brooke Caragher, a senior on the women's soccer team at Saint Michael's College, and Cam Goodrich, a senior on the men's, graduated from Milton High School in 2018. This year, they'll be cheering each other on as they take to the field for the last time at the college level.
Soccer and other fall sports at St. Mike's were suspended in 2020 due to the COVID-19 pandemic, so for Caragher and Goodrich this season is especially meaningful.
"We've gone almost 700 days without playing a real competitive game, so it feels good to be back out on the field," Goodrich said.
Caragher agreed and attributed her team's most recent victory to the adrenaline rush generated by the return to play.
Off the field, these Milton alum will soon graduate with undergraduate degrees and professional ambitions. Goodrich is studying environmental science and has hopes of becoming a civil engineer. Caragher wants to put her dual degrees in biology and education to work as an elementary school teacher.
On a call together with the Independent last week, Caragher and Goodrich described their soccer start with Milton Recreation and how they think they've grown in the last four years at St. Mike's.
Q: How did you both get started playing soccer?
BROOKE: At first, I didn't really have any interest in soccer. I played just because all my friends were doing it. I started through the Milton Recreation Department when I was five. And then from there, I just grew as a player and really enjoyed it, and so I just started playing club and high school soccer, and then eventually I ended up here.
CAM: My parents were both soccer players and my older brother was also a soccer player, so I grew up watching him, and I really just wanted to play just like he did. I started at a really young age in the Milton Rec Department and then moved on to clubs and played high school obviously, and then ended up here at St. Mike's.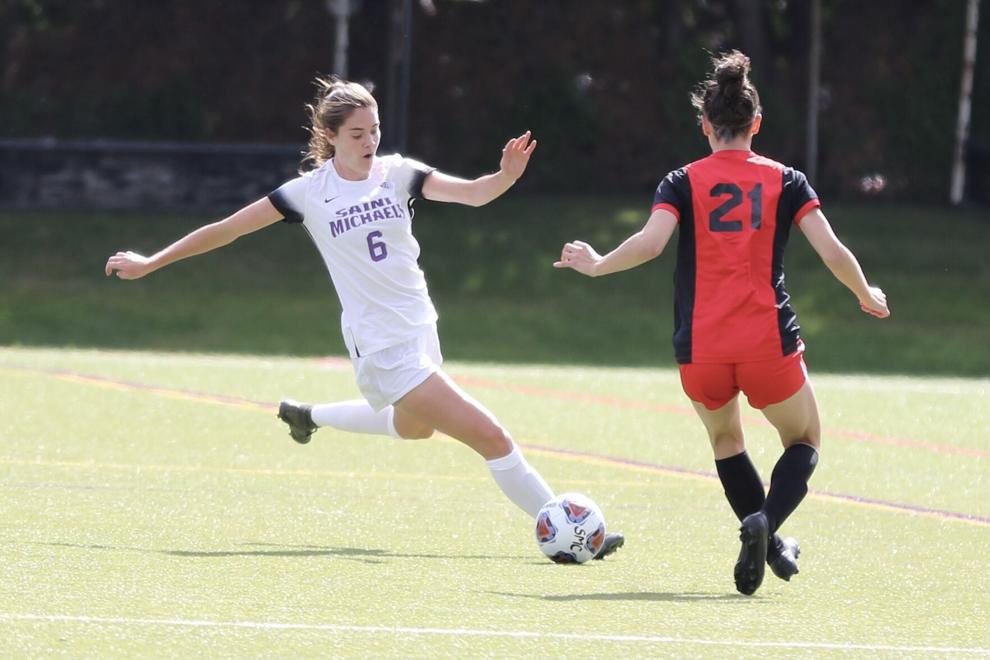 Q: Was playing at the college level something you dreamed of doing for a long time?
CAM: I definitely wanted to continue playing. My senior season in high school was cut short because of an injury, so I really just wanted to play again, and when the opportunity presented itself, I jumped on it.
BROOKE: And for me, it was always sort of a goal. During club soccer, we always went to different tournaments, where there would be college scouts. All my work was to get into college to play soccer. It was a big part of how I chose a school as well.
Q: What goals do you have for your senior seasons?
BROOKE: On the women's side, obviously, it's great to win, but for us, we've had trouble in the past, just being able to score goals. During the last few games we've been able to do that.
It's just this extreme high you get on when you win a game, so I think my goal for the season is just to keep working together as a team to keep making those chances for goals. We have really great team chemistry and community here at St. Mike's, so I think continuing that would be really great.
CAM: My goal is similar to Brooke's. The conference takes the top eight teams to the playoffs, so I think it'd be great if we were able to make it out of the regular season and represent our school in the playoffs. We haven't made the playoffs since I've been here.
I just want to leave something behind for the program, maybe make a run at the conference championship or something like that would be really nice.
BROOKE: The NE10 at the beginning of the season ranks where they think teams will fall. They put both the men's and women's teams at St. Mike's at the bottom. To come out and prove all those people wrong would also be a great thing to get out of this season.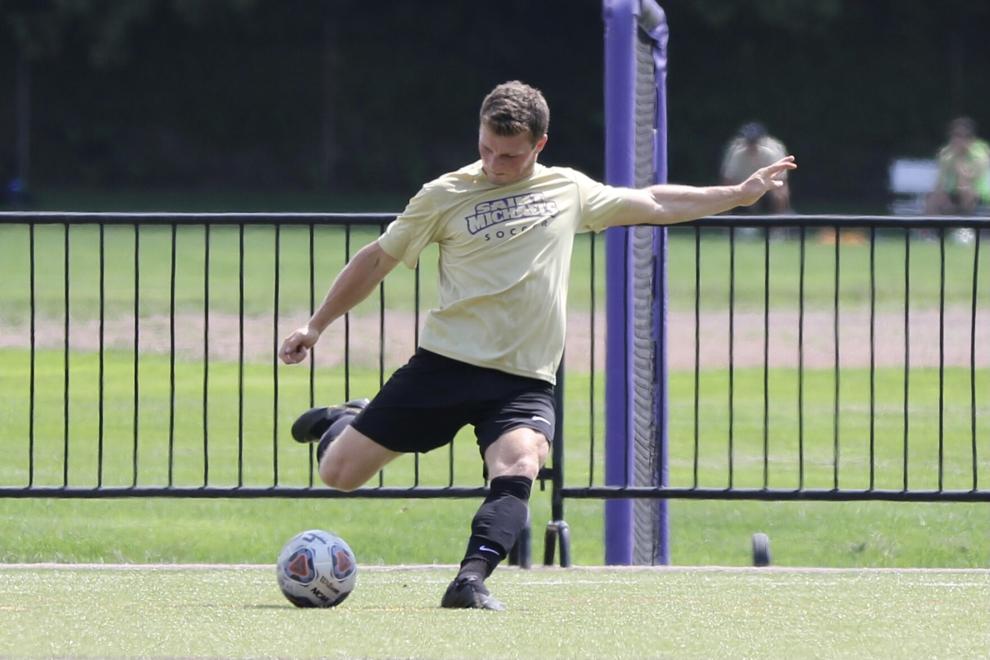 Q: How have you grown as an athlete and as a person in the last four years?
CAM: We've both definitely grown as players. I think just playing at the college level has really developed our skills.
But also I think it's shaped me to be a young adult. Time management is huge when you're playing a college sport and taking 16 credits worth of classes. I think it keeps me organized. It keeps me motivated as well.
The last four years really shaped me into a man, and I have to thank my coach and my teammates for that.
BROOKE: Like Cam said, I've definitely been able to develop as a player but also as a person here. I think a big part of that was just joining this group of really welcoming people who made college so much easier for me.
I know what I want and who I want to surround myself with. I want to always give a helping hand to people who are in need, especially the first-years, by being welcoming and understanding. We're all sort of on this journey together.