MILTON — The All-Lake Boys' Basketball selections have been made for the 2021 season, and three Milton athletes were among those honored for their outstanding performance.
KYLE BROWN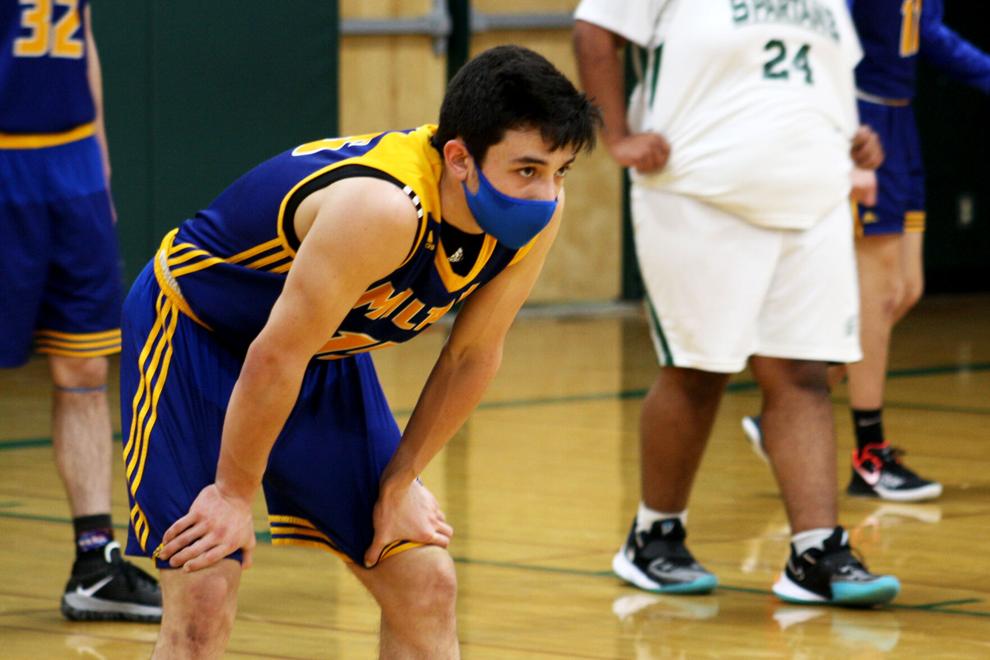 Kyle Brown, a senior at Milton High School, was named to the division's First Team and was given the distinction of Player of the Year. 
"It felt good to be recognized for all of the hard work I put in this season," he said. 
Brown led the Yellow Jackets in scoring this year, averaging 19.2 points, 3.2 steals, 3 rebounds and 2 assists per game. He was also the team's top defensive player.
A four-year Varsity athlete, Brown reached his 50th varsity win this year. 
"I've been around basketball my whole life," he said. "My dad was always coaching, and I started in the rec league and moved up through middle school and high school."
Brown has committed to play Division III basketball at St. Mary's College in Maryland. He'll begin practicing with the team in August. 
"I'm really excited to play for another four years," he said. 
BRANDON DALLAS, JR.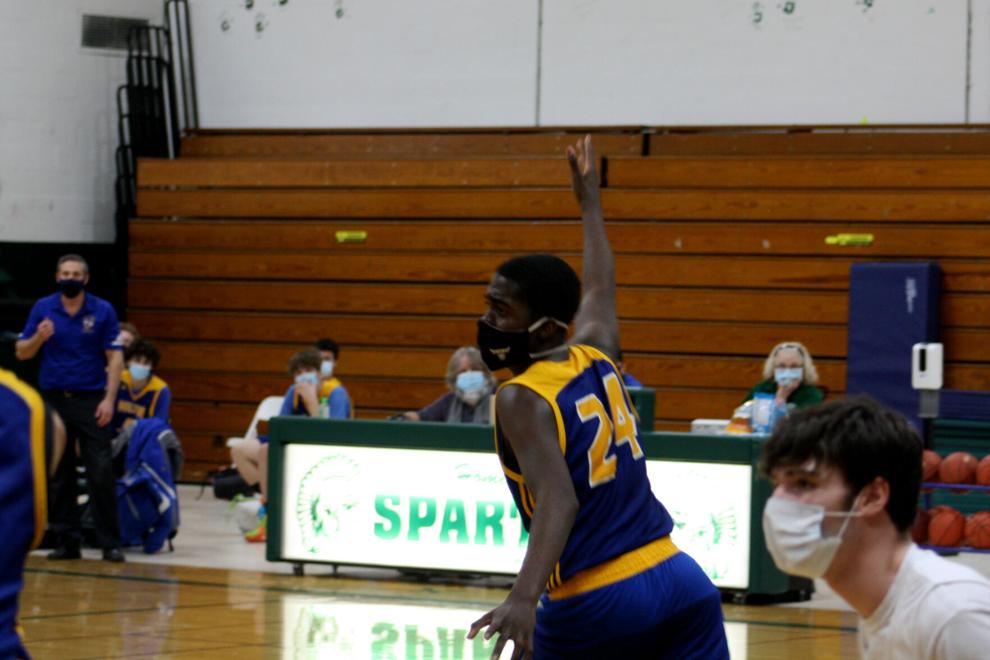 Brandon Dallas, Jr., a senior at Milton High School, was named to the Second Team. 
"It means a lot to me because I've only been playing for the least few years and the make the 2nd All-Lake team is a real honor," he said.
Dallas was second on the team in scoring and rebounds, averaging 11.8 points and 5.7 rebounds per game. He was also one of the team's top defenders and stacked up against opponents' top players, according to Head Coach Chris Brown.
"Brandon was effective in all positions on offense and defense," Brown said. 
"It shows all my hard work is paying off, but it also shows I need to work harder to play at the next level," Dallas said. 
Dallas will be attending SUNY Plattsburgh next year, where he will be majoring in communication. 
COLIN MATHIS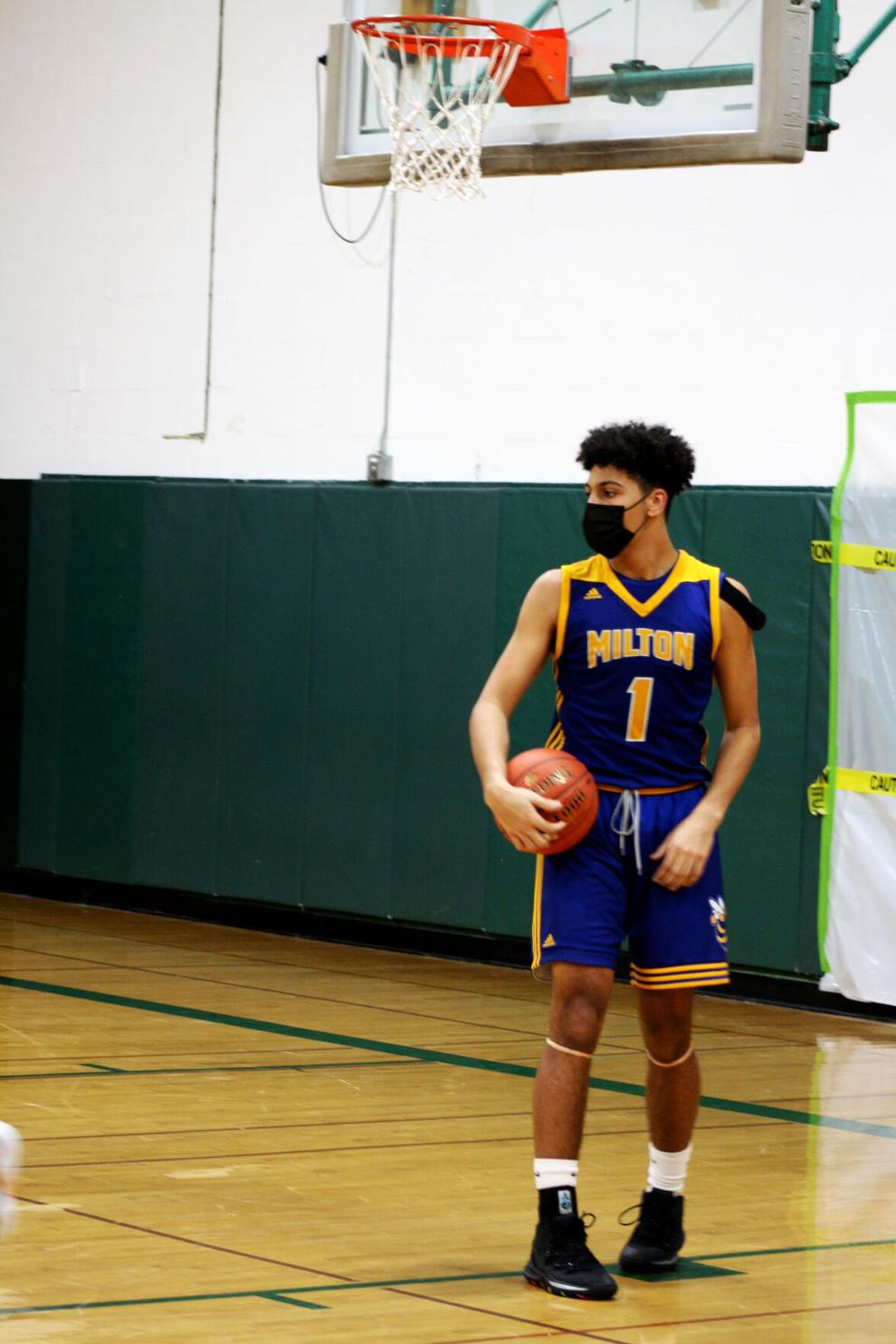 Colin Mathis, a junior at Milton High School was an Honorable Mention for this year's All-Lake teams. 
"This season was tough because of the recent passing of my grandmother, so this means a lot," Mathis said. 
Mathis led Yellow Jacket in rebounds and assists, averaging 7.6 points, 7 rebounds and 5 assists per game.
"He was our primary ball-handler pushing our transition and getting us into our sets," Coach Brown said. "Colin has the ability to be one of the top seniors next season."
"I want to thank everyone who comes and watches the game," Mathis said.