MILTON — Milton Middle School teacher Nicole Menard was recently selected as one of 57 recipients of a James Madison Memorial Fellowship.
Named in honor of the fourth U.S. president, the James Madison Fellowship funds up to $24,000 of aspiring and experienced secondary school teachers' graduate study of American history, American government and civics. 
The fellowships are funded by income from a trust fund in the U.S. Treasury and from additional private gifts, corporate contributions and foundation grants.
Menard has taught social studies at MMS for the last four years and is an alumna of the district. She graduated from Milton High School in 2013, and went on to study history and education at the former Johnson State College.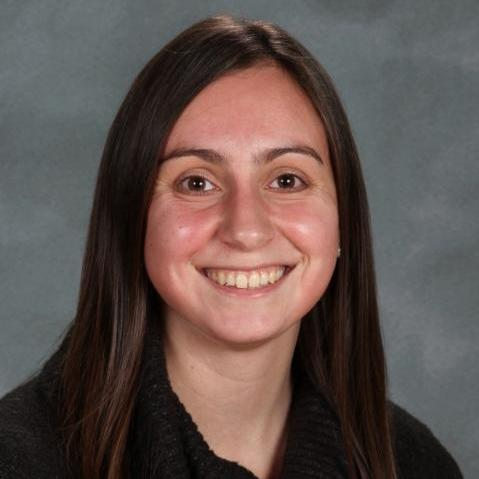 Menard is currently finishing up her master's in education through Southern New Hampshire University, but the fellowship will allow her to further pursue her interest in history.
"It's been really great to focus on education, but I'm really excited now to be able to focus more on history and government, which is really what I'm passionate about," she said.
This fall, Menard will be able to enroll in courses through Ashland University in Ohio, thanks to funding from the fellowship.
"It's this really cool hybrid program that's designed for teachers," she said. "I'll take classes online during the school year and then travel to Ohio to take classes on campus during the summers. I'm really excited for the opportunity."
At MMS, Menard teaches a two-year curriculum to seventh and eighth graders. This year, she led her students through units on world religions, ancient and modern cultures and economics.
Next year, the focus turns to the U.S. Students will learn the responsibilities of the different branches of government and what it means to be a citizen. Menard is especially looking forward to a unit called "Power to the People," which educates students on various rights movements and the modern day organizations working for social change.
After school one day this week, she spoke with the Independent about applying for the fellowship, her time as a student in Milton, and how she approaches current events in the classroom.
Q:  How did you find out about this opportunity?
A:  It was something that a former teacher of mine mentioned to me a while back — Katie Sandage, she was once a fellow herself too. She said this is the program I should definitely do.
I looked into it, and knew it was a really good program, so I kind of just took a look and the timing was right. I went through and filled out the application and got some recommendations. I was lucky to be able to get it all in in time, and then a couple weeks later I found out that I got it.
Q:  What are you most looking forward to about the program?
A:  There's a four week course that you go to in Washington D.C. one of the summers, which is really cool. There are courses and then you also get to do some traveling and sightseeing of historic places in D.C., which I'm really excited about.
It'll be really cool to meet up with all the other fellows from around the country and get to know them as well.
Q:  When did you first start taking an interest in American history?
A:  I remember the first time I started liking history was back in third or fourth grade with my teacher, Julie Talley. We did these little skits on the colonies, and I absolutely loved it.
In fifth and sixth grade is when I had Katie Sandage as my teacher. I remember falling in love with social studies and learning about American government and the branches and the Constitution. It was just amazing, and from then on, I've always loved it.
I was really lucky at Milton. I had a great experience in school and I had some really amazing history teachers who fueled my passion.
Q:  Did you ever imagine you'd be a teacher at the school where you were once a student?
A:  I didn't necessarily plan it that way, but a position opened up at the middle school, and the timing worked out. 
I feel really fortunate to work there. It feels really good to be able to give back to the community that helped shape me into who I am.
Many of the teachers and staff who were there when I attended are still around, so it's really nice now to have them as colleagues.
Q:  From the pandemic to politics to social justice and climate change — we seem to be living through a pivotal moment in history. Do you address those topics with your students?
A:  I think it's really important to have those conversations in the classroom, especially nowadays, with how much kids are connected to the internet and social media. They see things and have questions.
Middle school students are totally ready to have those conversations, so I always encourage them to really share what they're thinking, and I try to find ways to weave it into the curriculum as well.