ST. ALBANS — Summer is officially here, and for some, that means more time for cooking, dining, playing and lounging on the family deck. 
John Newton, co-owner of Newton's Decorating Center in St. Albans, says customers this time of year are coming through his doors seeking paints and stains to give their deck a refresh. 
He recommends picking up a can of Benjamin Moore's ARBORCOAT® Exterior Stain from Newton's to protect and beautify exterior wood surfaces like decks, fences, swing sets and patio furniture. 
Homeowners are completely capable of staining on their own, Newton said, but he can help determine which opacity and color are the right fit. 
Once an ARBORCOAT® stain is selected, all that's left to do is to clean and prepare the surface before applying the stain, Newton said. To clean your deck, remove mold and mildew stains with a multi-purpose cleaner, and then hose or power wash the surface. 
Here's what you should consider when purchasing a stain, according to Benjamin Moore: 
Step 1: Consider the age and condition of your wood
The age and condition of your wood play an important role in your choice of stain. For example, choose a solid opacity stain to cover wear in older wood. 
Step 2: Determine your wood staining goals
Do you want your stain to enhance the natural appearance of your wood or transform its existing color? Are you looking to make a color statement or stay as close as possible to the wood's natural hue? How much of the natural grain do you want to show through?
Step 3: Take surroundings into account
Do you want your deck to blend in with your home's existing color scheme? If so, choose a lighter or darker shade of your home's siding or trim. To make your deck stand out, choose a complimentary color, or a color on the opposite side of the color wheel. 
You might also want to take into consideration the color of your home's landscaping.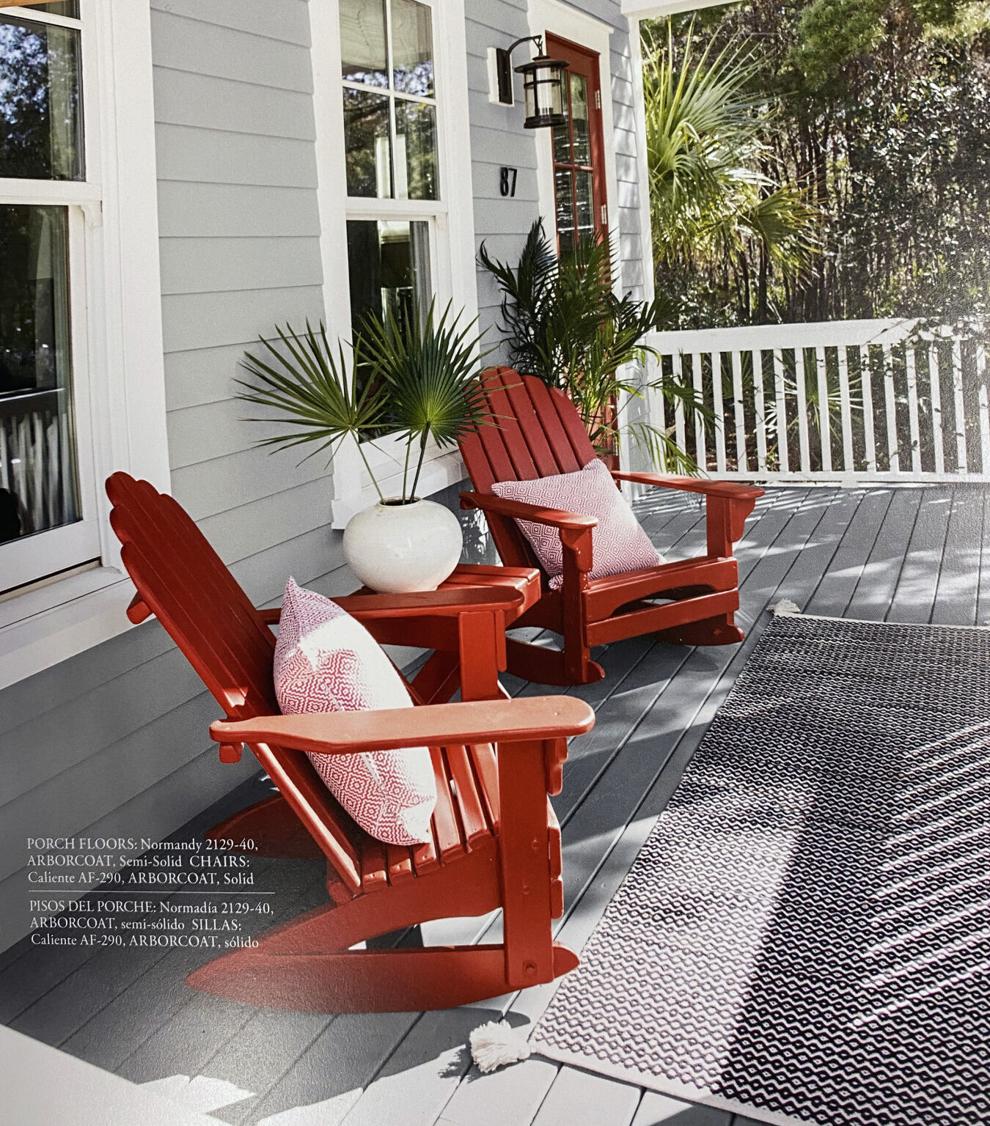 Step 4: Choose your opacity
Stains come in a variety of different opacity levels.
Translucent: Best for: New or younger wood decks in good condition—ideal for hardwoods like mahogany, teak and ipe.
Semi-transparent: Best for: Decks that are a few years old and in need of a new stain—ideal for softwoods like cedar and pine.
Semi-solid: Best for: An older deck or wood that needs a slight touch-up to its natural color and appearance—ideal for softwoods like cedar and pine.
Solid: Best for: Old decks and wood that aren't in great condition OR great if you simply want a change in deck color.
Step 5: Explore stain color options
A stain color can either enhance or transform the natural hue of your wood. If you want your stain to enhance the natural appearance of your wood, choose a color closest to its natural hue.
Step 6: Sample
Test out stains on your wood before you commit.
Be sure to allow the stain to dry completely before making your decision on color and opacity, as the stain's appearance can change as it dries.
You can pick up ARBORCOAT® Exterior Stain samples at Newton's Decorating Center.