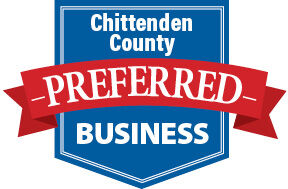 Benefits of joining the Preferred Business Program
The Chittenden County Preferred Business (CCPB) is a program developed by O'Rourke Media Group. CCPB features premier businesses throughout Chittenden County. These businesses are featured monthly in print, online, in social media and elsewhere.
The heart of the preferred business program is custom written content. Content is the most important, yet elusive, marketing tool available to a business. Whether it's for your website, social media, newsletter, or to inform potential customers about products, services and other newsworthy details—Content is King. To become a Preferred Business click below.