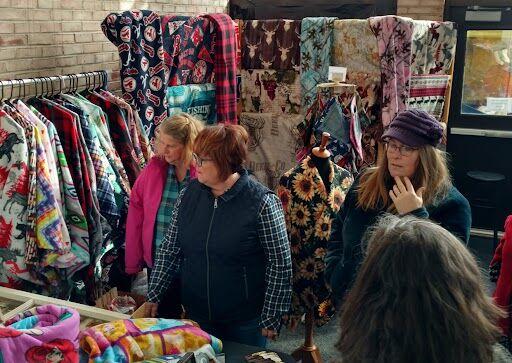 The Milton Craft Committee Inc. would like to thank the community for making Saturday's 44th Annual Milton Pre-Christmas Craft Show an enormous success. We had a great (and safe!) crowd from the moment we opened, many folks starting their holiday shopping with local handmade crafts. The Milton Family Community Center had a great day as well, with generous food shelf donations and funds raised from the craft raffle. MHS Project Graduation, Milton Historical Society, Friends of the Milton Public Library and the General Stannard House Committee also sold tickets & items and raised money and awareness for their organizations.
We also appreciate the Milton Town School District for working with us to allow the event to safely return this year, and the many wonderful crafters who donated their handmade items for the MFCC raffle. As they do every year, the wonderful MTSD custodial crew did an outstanding job preparing the venue for the show.
For over four decades, we and our vendors have appreciated your support of locally-made crafts, and of Milton's non-profit organizations, at this great community event. Always the second Saturday in November, mark your calendar for November 12, 2022...We look forward to the 45th Annual show next year!
Wishing you Happy and Safe Holidays,
Jen & Bill Kaigle