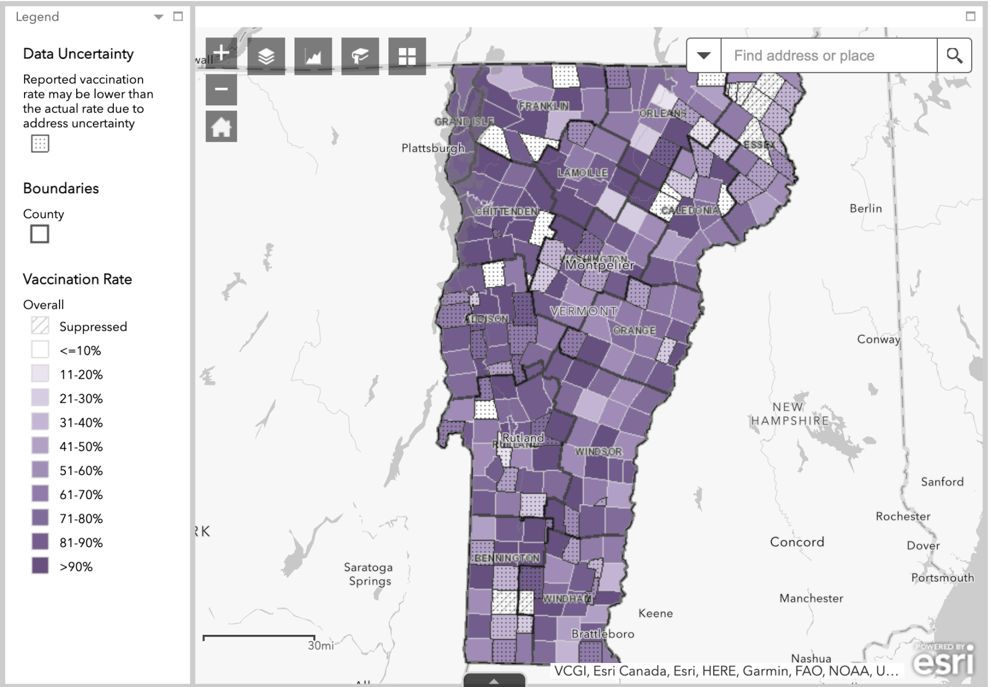 This data is from the Vermont Department of Health. The data was last updated at 8:38 a.m. on July 22. 
>90%
This is the percent of eligible Milton residents who are fully vaccinated in Milton. When the Independent last answered this question, on June 3, 71-80% of Milton's eligible population was vaccinated. 
424,900
The number of eligible Vermonters who are fully vaccinated. 
123,801 
This is the number of eligible people in Chittenden County who are fully vaccinated. 
Disclaimer: Milton's vaccination rate most likely includes some of neighboring Georgia's because of shared postal addresses.