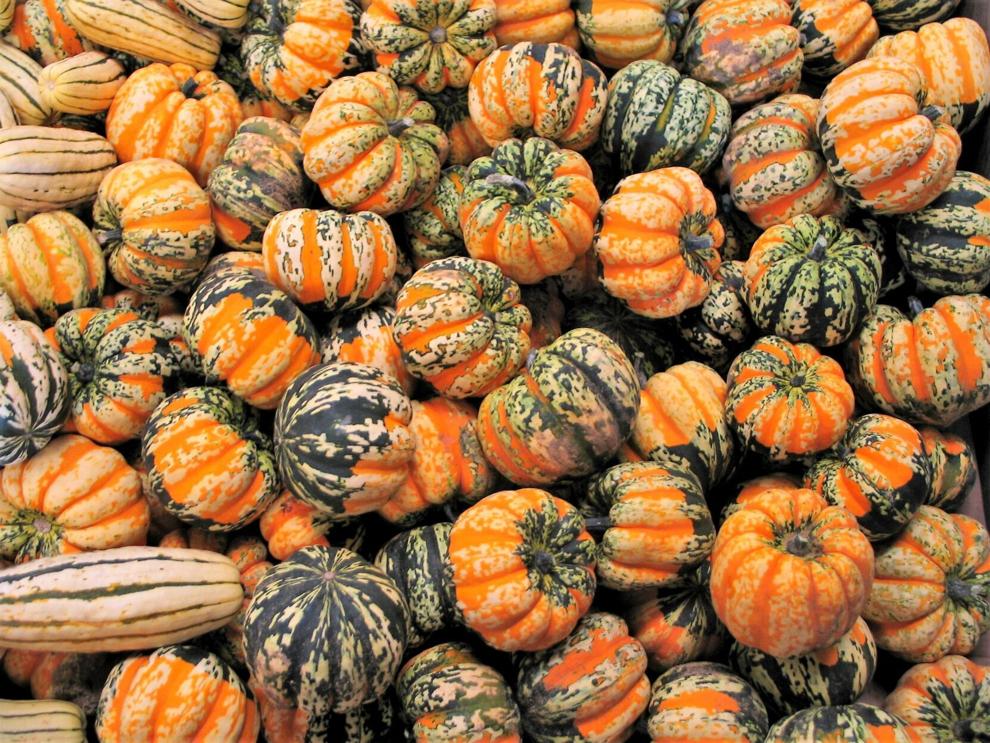 The Milton Independent reached out to various town officials and community members and asked what they were thankful for this year.
Here are the answers we received!
Milton Artists' Guild President Lisa Rees
I have so much to be grateful for this year and rather than provide a list, I'll choose one - my dog Belle. She is on her third and last journey with cancer and while it's been heartbreaking, it has taught me to be more loving, patient, and compassionate. The vet said there's a good chance she'll make it through the holidays, and that is the best Christmas gift I could ever ask for!
Milton Selectboard Member and State Representative Michael Morgan
I am thankful for much: I am thankful to wake up each day in the greatest land of opportunity - the United States of America, and I am thankful for my family and all the joy they bring me.
Milton Selectboard Chair Darren Adams
I am thankful for the health of my family, friends and all the team who serve our community.
Milton Rescue Chief Sean McCann
As the Rescue Chief of Milton Rescue and the Asst. Fire & EMS Chief of Underhill Jericho Fire Dept., I have quite a few things to be thankful for this season. This time of year I always reflect a bit on the ideology of thankfulness, what it means and what I have; be it family, friends, health, work, opportunities and so much more. I am a very fortunate person and have been graced with so many blessings. With that being said, I am most thankful for my family. First response is a terribly committed job and those that serve in this capacity are constantly pulled away from family events, late to dinner, work long hours, are constantly interrupted and leave their families many times throughout the year to serve those in need. We can be easily consumed by service. And first response can be very difficult to balance with family and life. Without the support of my partner and children, it couldn't be done. Without their commitment and support, I couldn't serve our communities in the capacity that I do. It is their sacrifice. And I am most thankful for this.
I am also very thankful for the overwhelming dedication and service of my first response members at Milton Rescue and Underhill Jericho Fire. I couldn't do my job without them. I am always surprised, every day, by the effort and response they put in to their communities and the people they serve. A first response agency isn't made by financial backing, the best equipment, or its leadership. Rather, it grows and thrives on the people that work within it. It is the success of the team, it's members, that drives an organization forward. It is powered by their dedication and commitment. So, I am very thankful for my team and the service they provide. They are the catalyst for success and service. Thank you Milton Rescue and UJFD. I couldn't do it without you.
And I am thankful for all the others out there that serve; Milton Fire, Milton Police, Colchester, St. Mike's, South Hero, Essex and Richmond Rescues, VSP and all the others I haven't mentioned. I am thankful and honored to be a part of something greater. I look forward in wonder at their acts of bravery, selflessness, commitment and work and feel thankful that I am a part of this body of service. Yes, I am thankful, every day.
Huddy's Bagels co-owners Stacey Rousseau and Dan Rexford
We are certainly grateful for family, friends and health!
Huddy's is grateful to be a part of the wonderful and supportive community of Milton and for all of the bagel love everyone has shown- we love you back!