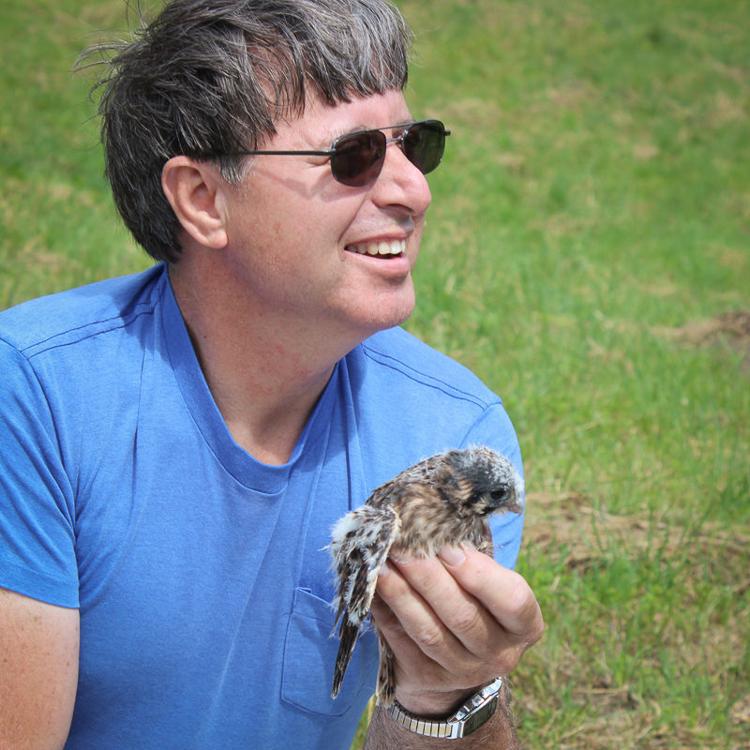 Brian Lowe, who helped hundreds of American kestrels successfully hatch and fledge in Vermont, is the winner of the 2019 GMP-Zetterstrom Environmental Award.
The prestigious award is named for Milton resident Meeri Zetterstrom who inspired recovery efforts that led to the removal of the osprey from Vermont's endangered species list. The award is given annually to one person, business, group or non-profit that has made a significant contribution to Vermont's environment.
Lowe was announced as the 2020 winner on Monday but did not receive the honor in-person due to COVID-19 physical distancing guidelines.
Kestrels, the smallest raptors in north America, are about the size of a mourning dove. They feed on insects, small mammals, and birds. Though not endangered, according to the North American Breeding Bird Survey, kestrel populations declined 1.39 percent per year between 1966 and 2017, a cumulative decline of more than 50 percent, due to loss of habitat and declining prey populations.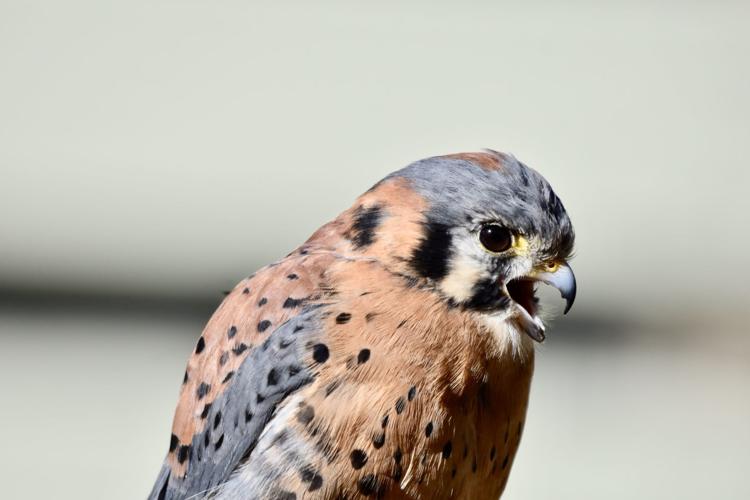 Over a quarter-century, Lowe helped kestrels thrive despite decreasing numbers of natural homesites due to changing forest management techniques by setting up and maintaining dozens of kestrel boxes and banding hundreds of birds. The Randolph resident has done most of this work in his spare time across central Vermont.
"I know Meeri would be proud of Brian and would appreciate his work," said GMP Vice President Steve Costello, who worked on osprey recovery efforts with Zetterstrom for years. "Meeri believed it was incredibly important to look at the entire web of life, not just the most charismatic birds and animals. The kestrel is lesser known than many birds, but it's a beautiful raptor and plays an important role in rodent and insect control."
Lowe is credited with a singular effort, uncanny in its comparison to Zetterstrom's work.
The first bird box Lowe installed was a bluebird box, which had residents within a week. Inspired, he asked a neighbor if he could put a kestrel box on his farm, and a pair made it home almost immediately. He was hooked. Today he manages over 40 kestrel boxes each year, and bands the babies, often while children from Montpelier's North Branch Nature Center are on-site to observe.
"It is very gratifying to hold these beautiful birds in my hand, and see the reaction of the kids—'Oooooooh,'" Lowe said. "To me, it's absolutely fantastic to be able to do this."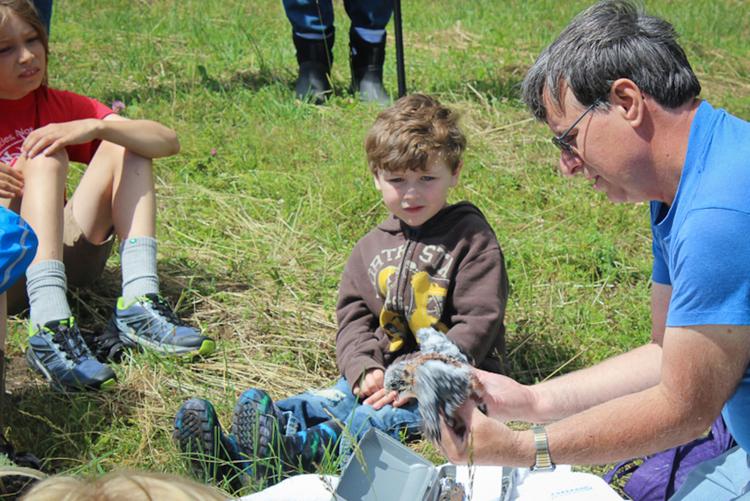 Chip Darmstadt, executive director of the North Branch Nature Center, who nominated Lowe, estimates that Lowe's efforts helped successfully fledge more than 1,000 American kestrels in Orange and Washington counties.
"I can think of few conservation or stewardship efforts that have benefited for so long or from so much effort by one individual. This has been a labor of love for Brian, born out of his own initiative, and operated at his own expense," Darmstadt said. "He is long overdue for this kind of meaningful recognition."
Zetterstrom was known as "Grandma Osprey." She began her efforts to restore ospreys at Milton's Lake Arrowhead in the late 1980s. Her vision, collaboration and leadership prompted utilities, the state, and landowners to work together, and ospreys were removed from the endangered species list in 2005. The award was created shortly before she died in 2010. It is also accompanied by a $2,500 donation to the winner's environmental cause.