On YouTube, there's a video claiming to know the top ten restaurants in Milton.
As of 11:07 a.m. on Oct. 1, it has 25 views in total, 15 of which are most likely my own.
The video itself fascinates me for a number of reasons, all unanswerable questions: Who is this video for? And also why are Subway and McDonald's on here?
There's many big Milton names left of the list as well. Where's Bri's Fries? Where's the Arrowhead Lodge?
Never as a journalist have I ever written a story with so many questions and so few answers. But unfortunately, this article will only be full of questions and interesting pieces of information, the connection between is dubious at best.
The YouTube channel
The area that I have the least amount of answers for you lies in the creation of the video and the channel it was uploaded on.
"Top 10 best Restaurants in Milton, Vermont" was uploaded by the channel Restaurant Reviews Worldwide, which has around 4,860 subscribers and has uploaded 31,357 videos since joining the site on Sept. 12, 2020.
"On this Channel you will find the best restaurants and places to eat in various cities all over the earth," it's "About" section reads. "We will start with the U.S. but plan to expand our service also over the rest of the planet."
The most odd things to glean from this: the words "earth" and "planet" make the channel seem like a Dr. Evil-type villain looking to take over the world with it's horrible content.
Every single one of the 31,357 videos on the channel is a "Top 10" video for a different city or town in the world, over 300 of which are located in Vermont, covering towns from East Ryegate to Shelburne.
Every video opens with the same man, bald in a blue button up shirt and a black blazer.
"If you're looking for the best restaurants and places to eat in your town, then you're perfectly right at this channel," the nameless man says. "If you're looking for the best restaurants in your town, our experts have created a list of the best restaurants of the cities which we share with you in this video. So let's get started!"
He always abruptly disappears followed by some strange Caribbean, ringing guitar riff and the list commences.
I'm going to make an assumption that every video is the same. I haven't watched all of them, please forgive me.
There's also something just slightly off about what the nameless man says in the introduction. Off enough for me to notice how the phrases "you're perfectly right at this channel" and "restaurants of the cities which we share with you in this video" are not grammatically correct.
In addition, what "experts" do they claim to be consulting? What expert could possibly know the best restaurants in Milton, Vermont if not a resident from Milton?
If this channel contacted you for consulting on these matters, please reach out, I'd love to know more.
The only link listed in their "About "page takes you to a WordPress website almost completely in German.
The video
Turning to the actual content of the video, things get even more confusing.
The video continues as a slideshow, naming 10 different restaurants in Milton and some actually nowhere near Milton, each with a visual behind the text that is in no way a picture of the restaurant that the video is naming, but rather a stock image relating to the theme of the restaurant.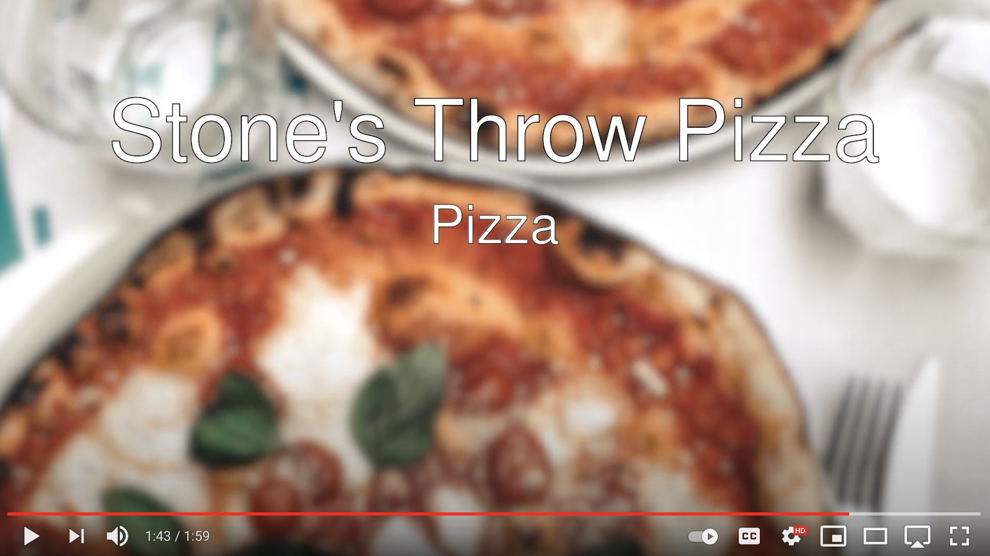 For example, Stone's Throw Pizza, which is listed in the video and isn't in Milton, comes up in front of a photo of a generic margarita pizza. The photo for The Milton Diner is just a modern looking diner table with a neon sign hanging on the wall.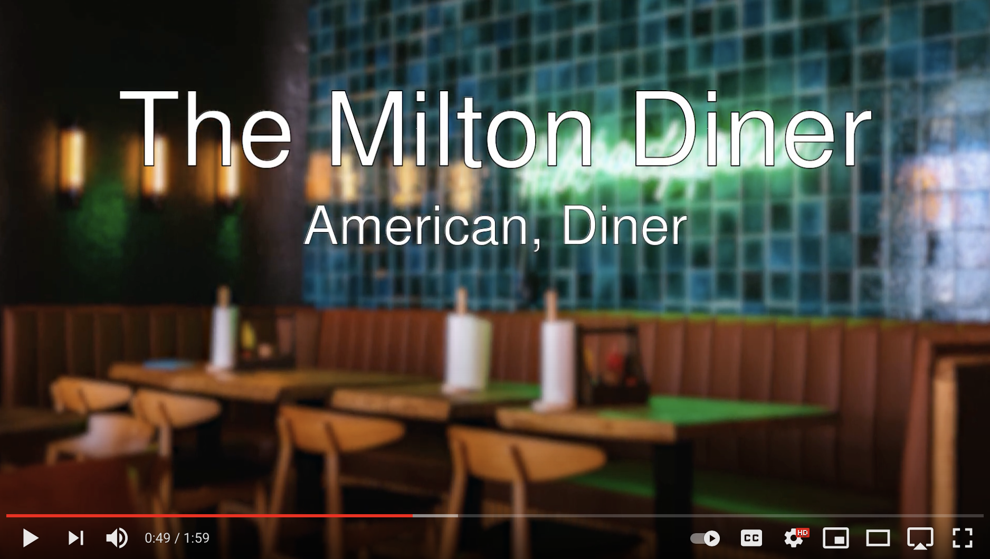 The Milton Diner simply looks nothing like this.
The weirdest of these is the photo for Madeline's Bakery which is a cheesy, juicy hamburger with Texas-cut french fries and coleslaw.
Now I don't claim to be a bakery expert, but let's just say I've been to a few. I like my fair share of scones and never have I ever seen a pub-style hamburger on the menu of a bakery and nor is there anything remotely resembling a hamburger on the menu at Madeline's.
Here's a list of the restaurants the video names, which the description makes clear is in no particular order:
Champlain Islands Candy Lab Cafe
Rick's Grill
Madeline's Bakery
The Milton Diner
Subway
Lucky Wok
Zachary's Pizza
McDonald's
Erica's American Diner
Stone's Throw Pizza
It's important to note here that Champlain Islands Candy Lab Cafe, Erica's American Diner and Stone's Throw Pizza are not in Milton.
The video ends with the man coming back to ask viewers to leave some comments listing their favorite restaurants in Milton.
Given that the experts here don't seem to know much about your town, I don't trust them with your answers.
List your favorite restaurants in Milton in the comments here! Feel free to shoot me an email telling me of a place you'd like to see us cover or if you just want to let me know the best places around.
Reach me anytime at afleury@orourkemediagroup.com.