Milton Students for Social Justice, a group of Milton High School students working to resolve social justice issues in the Milton school system, organized an anti-racism protest July 7. 
Starting at 5 p.m., a group of about 80 students, educators, town officials and community members stood alongside Route 7 outside of Hannafords Supermarket. 
Lieutenant Governor David Zuckerman was present, as well as Milton selectboard members Chris Taylor and John Pakasik, and Town Manager Don Turner.
The protest lasted over an hour, as participants cheered, chanted and waved to the passing cars during rush hour. Many drivers honked in support, while a few others made obscene gestures. 
"I've been flipped-off about three times now," Colin Demers, a MHS student said. "But all I have to say is 'screw them.'"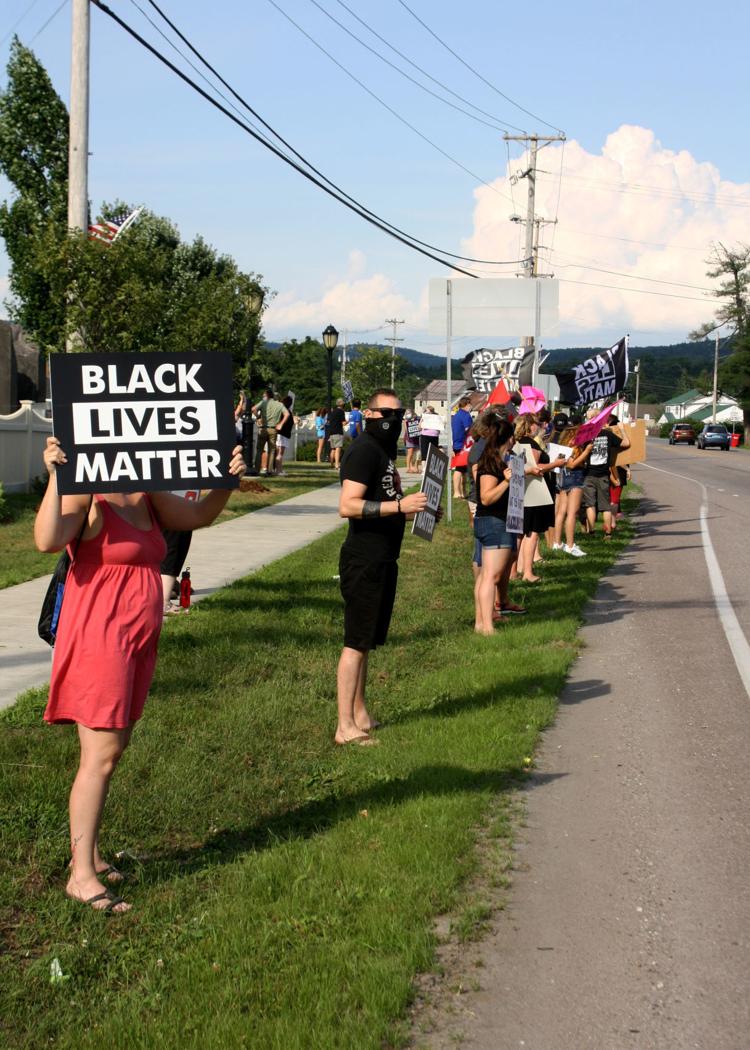 Demers said he wasn't able to attend the last protest in Milton, which took place June 5. 
"My mom wouldn't let me go," he said. "But I am very supportive of the movement and am happy to be here now." 
Most of the participants in the town's last protest were residents from an older demographic. This protest however, was dominated by students and young people. 
M4SJ organized the protest almost immediately after the theft of the high school's Black Lives Matter flag July 1. 
The flag was raised in late 2019 after students at the school presented a case to the Milton Town School District board. 
Mariam Pakbaz, one of the protest's organizers and a MHS senior, said she thought it was incredibly important for something to be organized in response to the theft quickly and efficiently. 
"[M4SJ's] goal is to provide information and resources to people who might not understand the Black Lives Matter movement," she said. "It's not about politics. It's about human rights."
Kaleb Wright, Pakbaz's co-organizer, said he hoped the protest would amplify the joint anti-racism resolution the selectboard and school board signed last week. 
"Although the event is targeted at addressing racial injustice in our school facilities, our outside community has a very stark impact on what goes on within the school district," Wright stated in an email to the Independent. 
Both MHS principals, Ann Blake and Mary Jane Stinson, stood among their students and fellow faculty on Tuesday. 
"This was completely student driven, but faculty and community supported," Stinson said. 
Dustin Tammer, a member of the MHS support staff, said he was at the rally because he knows how hard many of the students worked to get the flag up in the first place. 
"I was the middle school track coach, so I've seen these kids grow up," he said. "I have to support them." 
Educators from other schools also showed up at the rally. A group of Milton Elementary school teachers left their kids home with babysitters so that they could attend. Christine Vaughn, a special education teacher in the South Hero school district, held up a handmade sign reading, "Teachers for racial justice."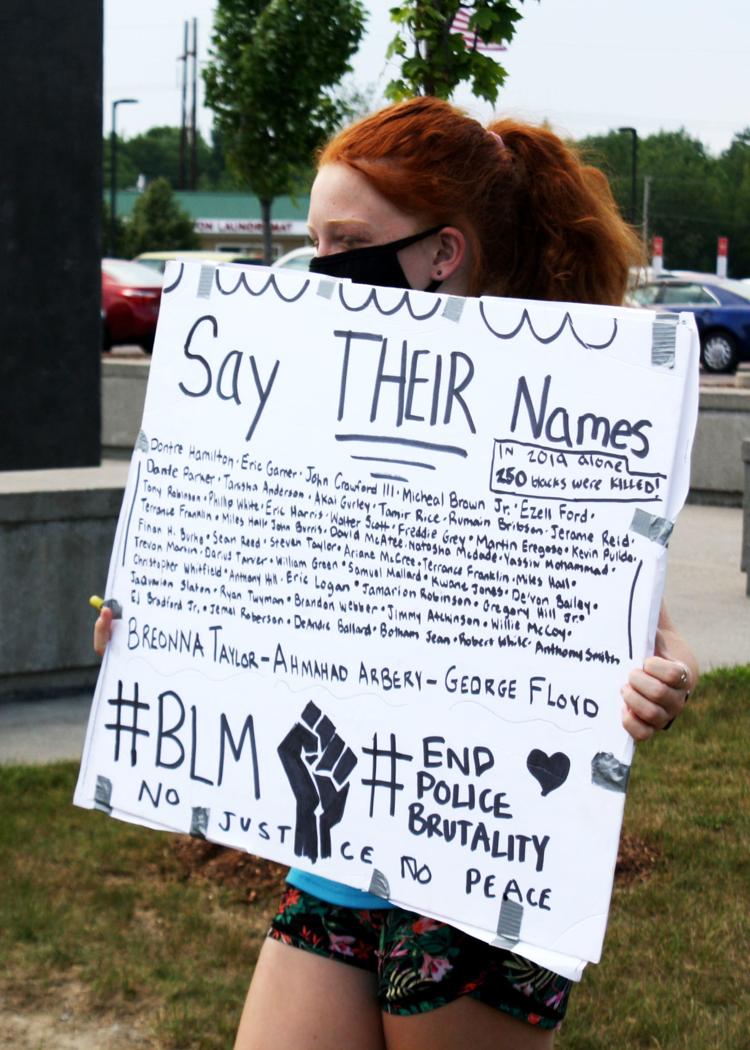 "I'm here for her," she said, pointing to her daughter standing beside her. 
Even though Kaziahah Vaughn graduated from MHS a few weeks ago, she still came out to support her former peers. 
"I'm here to stand with students of color like myself," she said. "I too have faced racial oppression in school." 
Arianna Mossey, another MHS senior, said over the years she's been a witness to moments when students of color were treated differently and disrespectfully in the Milton schools. 
"I didn't speak up in middle school," she said. "I'm trying to make up for that now."