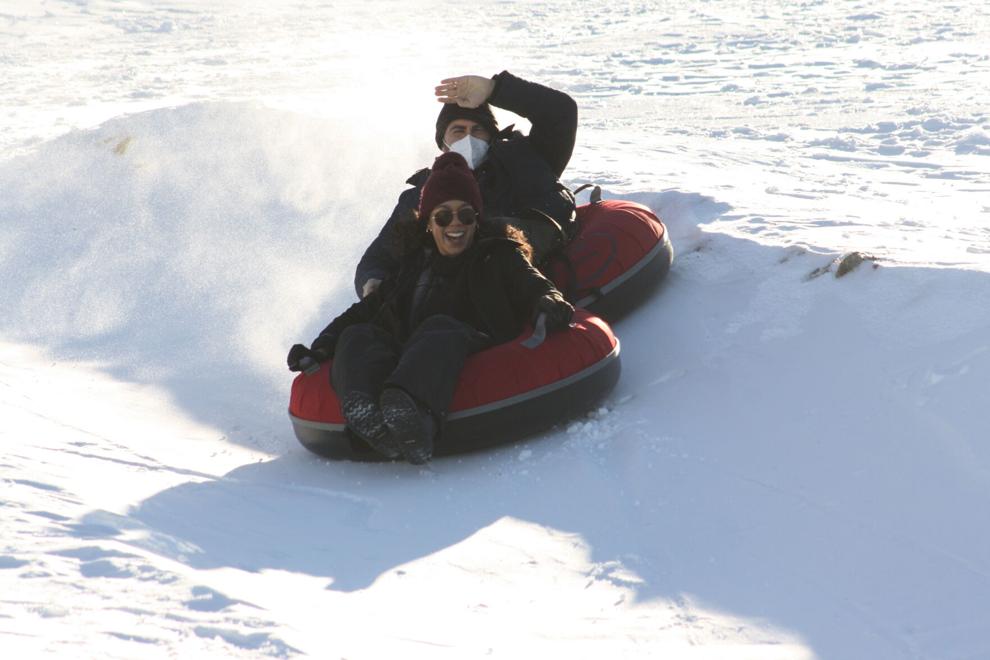 MILTON — The crowd at Sharp Park was a little thin Sunday afternoon. Only two families occupied the hill, and they flew down screaming with excitement.
But as the minutes passed, more cars made their way up the icy road. The families parked and paid, and as they trekked their tubes to the top of the hill, Rick Sharp could be seen watching, leaning on his blue pick-up truck with a bull horn in hand that he would use if patrons took too much time getting out of the way.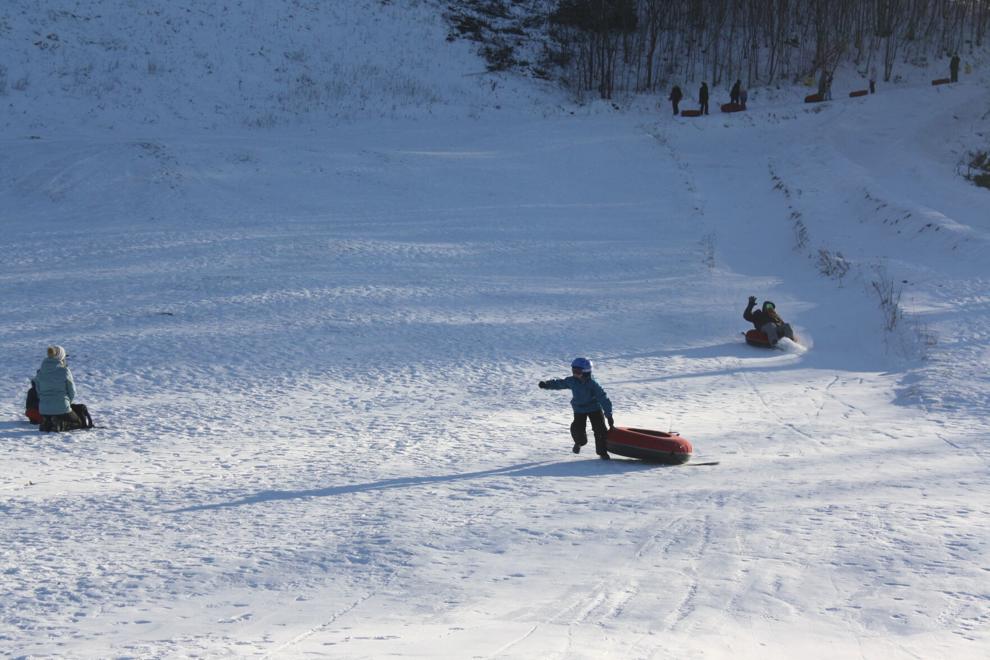 For Sharp Park co-owners Rick and Ruth Sharp and their recreation park tucked away at the end of Cobble Hill Road in Milton, everything started out as a passion project back in 1984.
Decades later, however, they're still finding ways to innovate and attract more visitors to Milton. 
Most recently, they created a winter tubing park. Considering its wide array of activities throughout the year though, it's impossible to say what Sharp Park's main draw is. From selling Christmas trees – which they grow – to hosting Segway tours, the Sharp's use their creativity and curiosity to get every last drop out of their property.  
In the warmer months, Sharp Park turns into an area where people learn how to fly.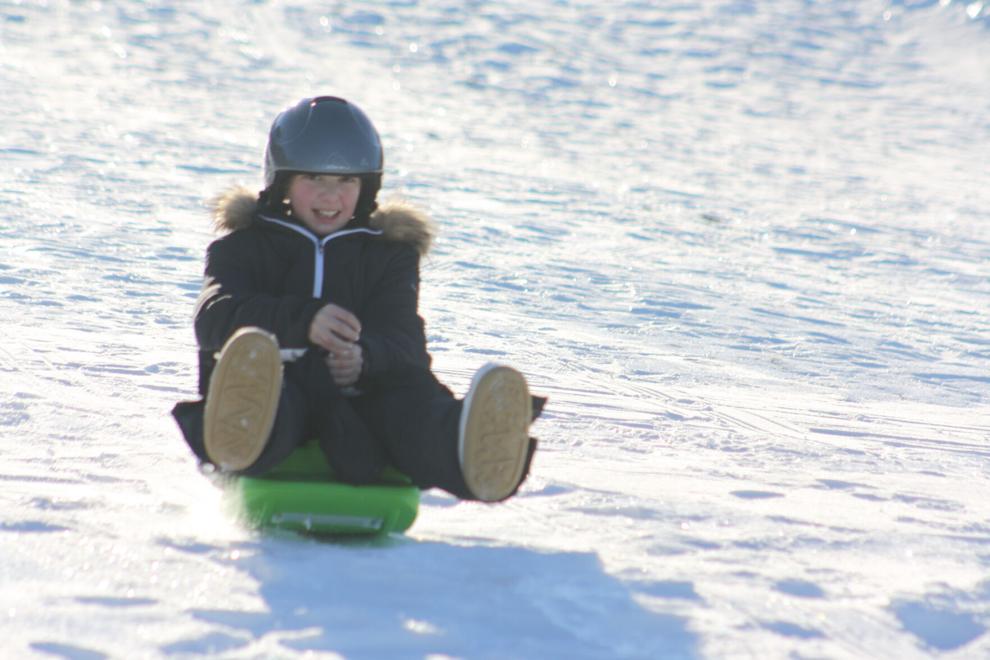 From May to November, you can find people taking running starts to let the wind catch their parachute to paraglide up to 150 feet in the air. 
Rick originally bought the property to teach hang gliding. While his day job was a lawyer in Burlington, he began teaching paragliding in 1992 after realizing that paraglides can land more safely than a hang glider.
By 2009, they built a barn to provide a warm place for Ruth to make wreaths and serve hot chocolate, cold drinks and snacks, and they bought 20 snow tubes to run down a chute they carved into the side of the hill.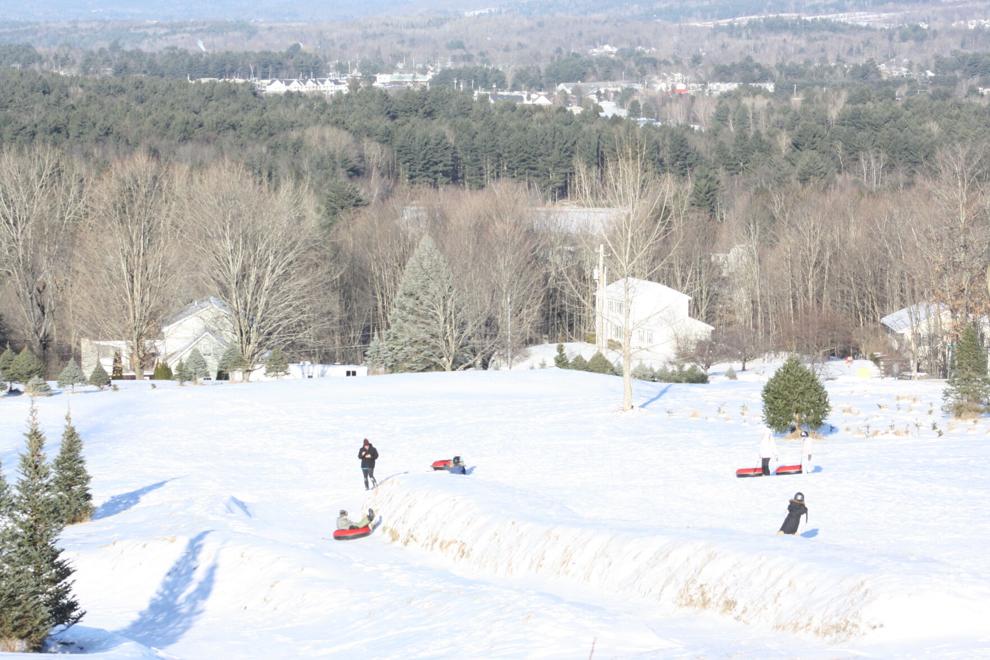 The snow tubing then, although popular, didn't really take off.
Rick said that from 2015 to 2019, snow tubing brought in about $4,500 a year.
But within the past two years, as families search for safe outdoor recreation that's accessible to non-skiing folk amid the COVID-19 pandemic, Rick and Ruth surprisingly saw that number triple.
"They don't ski but they want to get out in the snow," Rick said. "Snow tubing doesn't require any skill to get a thrill sliding downhill."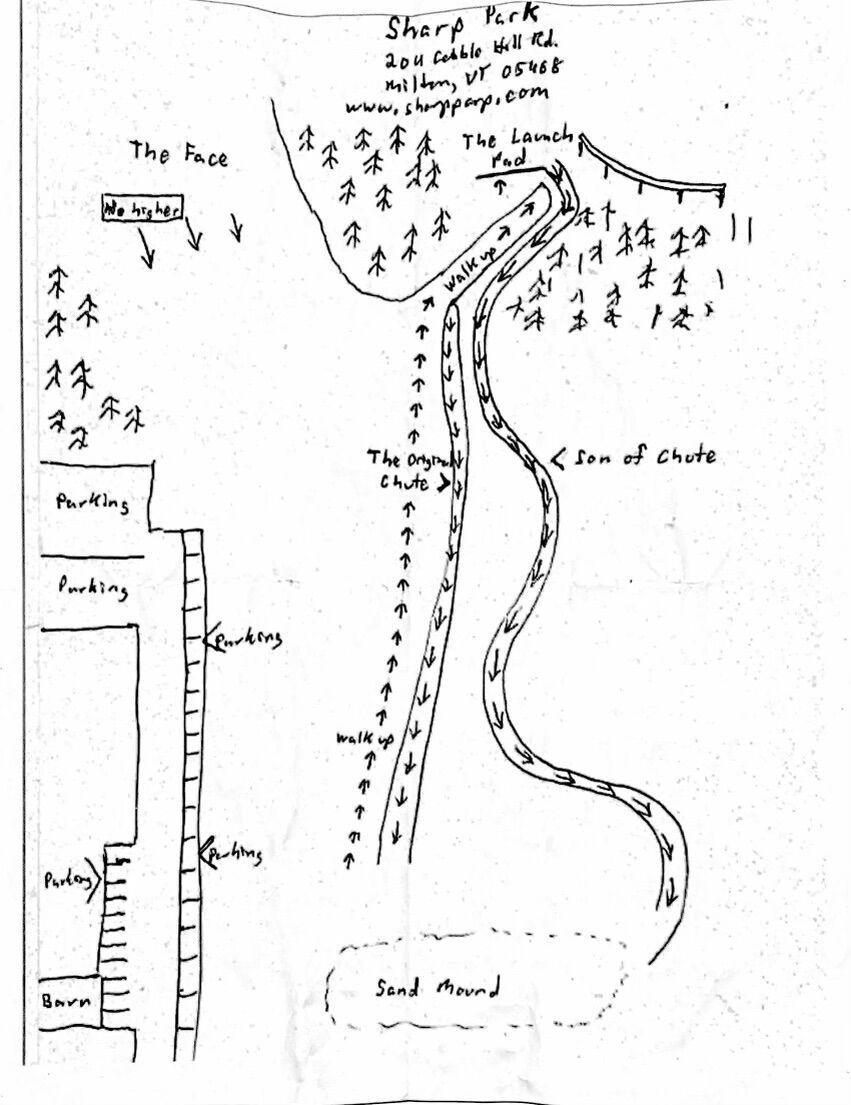 A vision for outdoor recreation in Milton
Rick said that the recent Milton on the Move event, a town wide series of meetings aimed at creating a vision for Milton's future, really inspired him to join an action committee that recruited and supported local businesses to improve the image of Milton within the greater Vermont community. 
He said that he thinks accessible outdoor recreation could be crucial to that vision.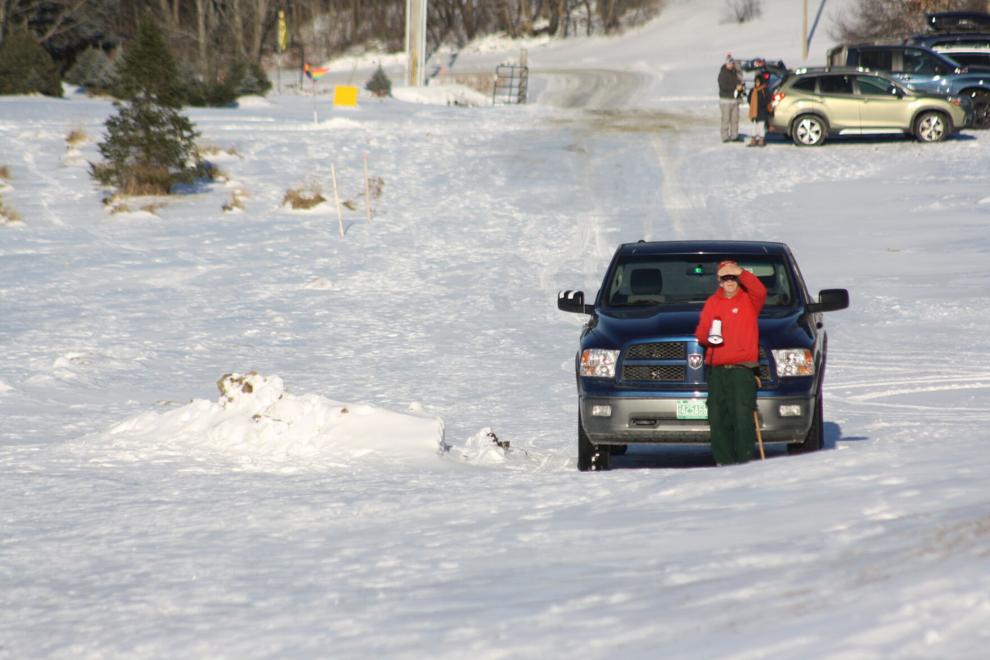 Rick himself is a dedicated environmentalist, who sees outdoor recreation as instrumental to the image and future of every town. 
In the 1980s, he was instrumental to the creation of the bike path and Waterfront Park in Burlington, which captured 75% support from city voters and changed the landscape of Vermont's most popular city. Rick wrote and published a book about the project in 2019.
Places like these do so much to attract people to the area, Rick said. He said there's no reason why the same can't happen in Milton.
"You wouldn't believe how many people we get from Florida, Hawaii, the Bahamas," Rick said.
Sharp Park Tubing Jan. 16
Rick said he is always directing tourists to Milton restaurants and shops.
Soon, Vermonters will start seeing a short 30-second TV-spot for Sharp Park tubing. The short spot is the culmination of 40 years of hard work, Rick said. 
"As you can probably tell, I am very proud of what we have accomplished at Cobble Hill," Rick said. "I bought an overgrown abandoned dairy farm on a rocky knob with shallow to non-existent top spoil and a lot of violations of State and local subdivision laws and turned it into the best snow tubing facility in New England today."
This article was updated on Feb. 4 to clarify that Sharp Park is the only park completely dedicated to tubing during the winter months in Northern Vermont. Other parks such as Smuggler's Notch offer tubing as well.