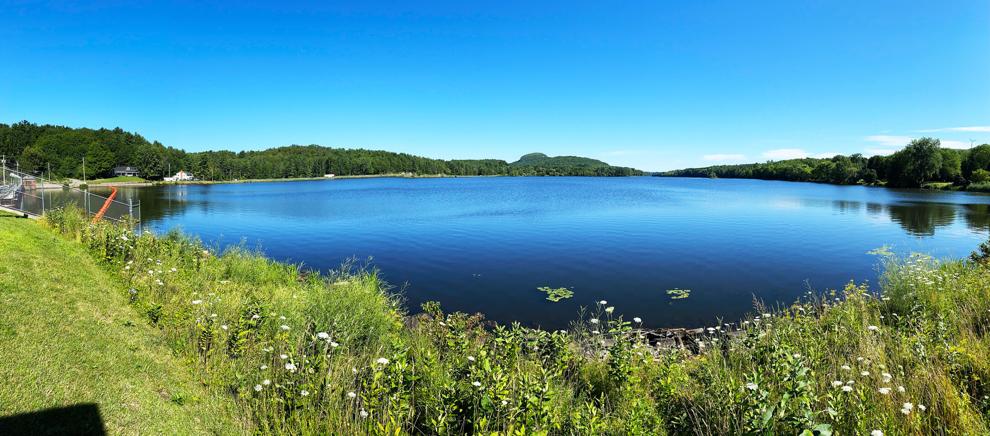 The Ice House Waterfront Committee will continue working on its plan for a new waterfront park for at least the next 18 months, as the Milton selectboard unanimously agreed to extend the committee's existence.
As a result, the committee will continue working on the "Everything but the building" phase of achieving the possible community space, which will require much planning and fundraising.
At the board's Nov. 21 meeting, committee chair Jeff Manley laid out a number of goals for the committee over the next 18 months.
What will happen to the facility on Ice House Road after the Department of Public Works moves to its still-to-be-built highway garage is uncertain. The recommendation from the committee, which was presented to the board in July, is to turn the building and property into a lakeside park.
At a selectboard meeting on Nov. 7, Manley presented in even more detail the committee's vision for the property complete with a reception room, green space, picnic tables along the water and a floating dock for fishing and canoes.
The committee is now working on cleaning up the property, adding safety enhancements and fences and a quick gutting of the building to prepare it for the future.
There remain many possibilities for the building, and further investigation is needed, Manley said. For example, as a result of the quick-gutting of the building, the committee may realize it needs to be rebuilt completely.
In addition, selectboard chair Darren Adams asked whether selling or leasing the building and having a public/private partnership was on the table for discussion. This kind of partnership might alleviate some of the responsibility of owning and maintaining a new facility, he said.
Adams referenced partnerships like Colchester leasing to the University of Vermont Medical Center as a possible example.
"There are definitely models out there that don't necessarily mean giving up control," Adams said.
The future of the waterfront park plan really relies on the funding, Manley said.
The committee currently has a $384,000 American Rescue Plan Act application in the selectboard's hands for consideration to cover Phase 1 expenses.