MILTON — The Multigenerational Collaborative Puzzle Project is complete!
The project, which aimed to unite and inspire the community during this challenging time, began in late January when the Milton Public Library invited community members age 12 and up to participate. 
Adults and teens alike picked up a blank puzzle piece from the library via curbside pick-up and decorated it based on what unity means to them. The finished pieces were returned to the library earlier this month. They are boldly colored and beautifully detailed — paint, markers, collage techniques and more were used.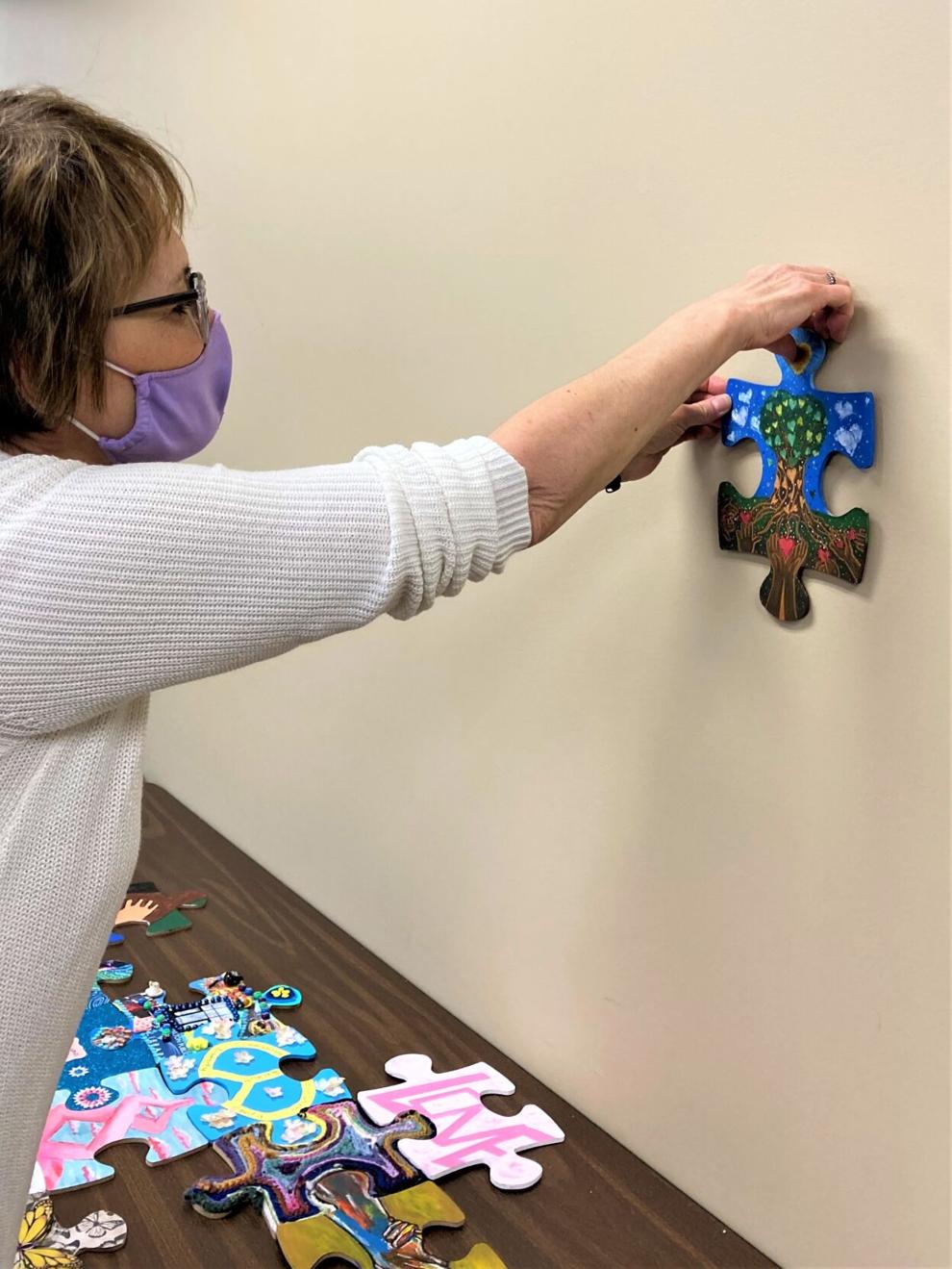 Teen Space Coordinator Michelle Desranleau and Adult Program Coordinator MaryBeth Peterson introduced the project to Milton in a video shared on the library's YouTube channel and Facebook page. 
"I don't know about you, but 2020 has certainly sent must of us on a roller coaster of emotions," Desranleau said in the video. "We've experienced fear, sorrow, loneliness and isolation. We are here today to offer you an opportunity to encourage each other and build each other up." 
The Multigenerational Collaborative Puzzle Project was based on a similar project organized by artist Tim Kelly. He invites people of all ages to contribute a puzzle piece to a puzzle that travels across the country. 
Milton's completed puzzle is assembled and hung in the library community room for people to view up close when it reopens to the public.