MILTON — Sen. Bernie Sanders (I-Vt.) spoke with more than 1,150 students on Wednesday and Thursday in Milton, Fairfax, Montpelier and Barre about the mental health crisis facing young people.
At each school, Sanders also held roundtable discussions with teachers, guidance counselors and staff about the state of education in Vermont, challenges the school community has experienced as result of the COVID-19 pandemic and the impact of social media on student learning and well-being.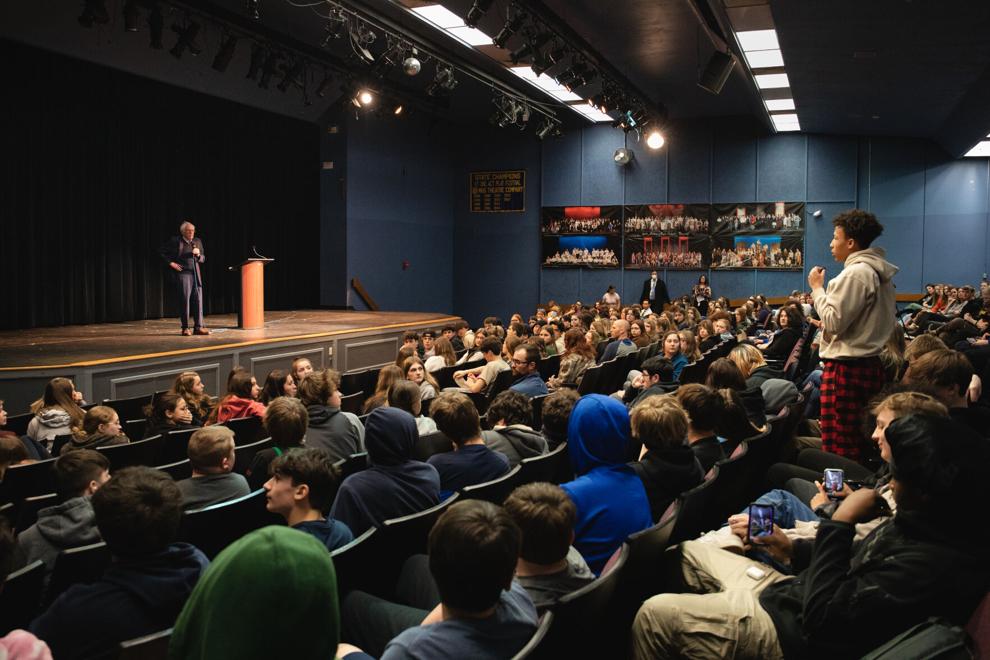 During the town meeting at Milton High School, Sanders held Q&A sessions to hear directly from the students about the issues they care about and how the federal government can address the needs of young people.
Throughout the town meetings, students shared their thoughts on topics ranging from struggles with depression, anxiety, and thoughts of suicide; concerns about family income and desire to support their parents; the use of e-cigarettes; as well as larger societal issues like the high costs of college and health care.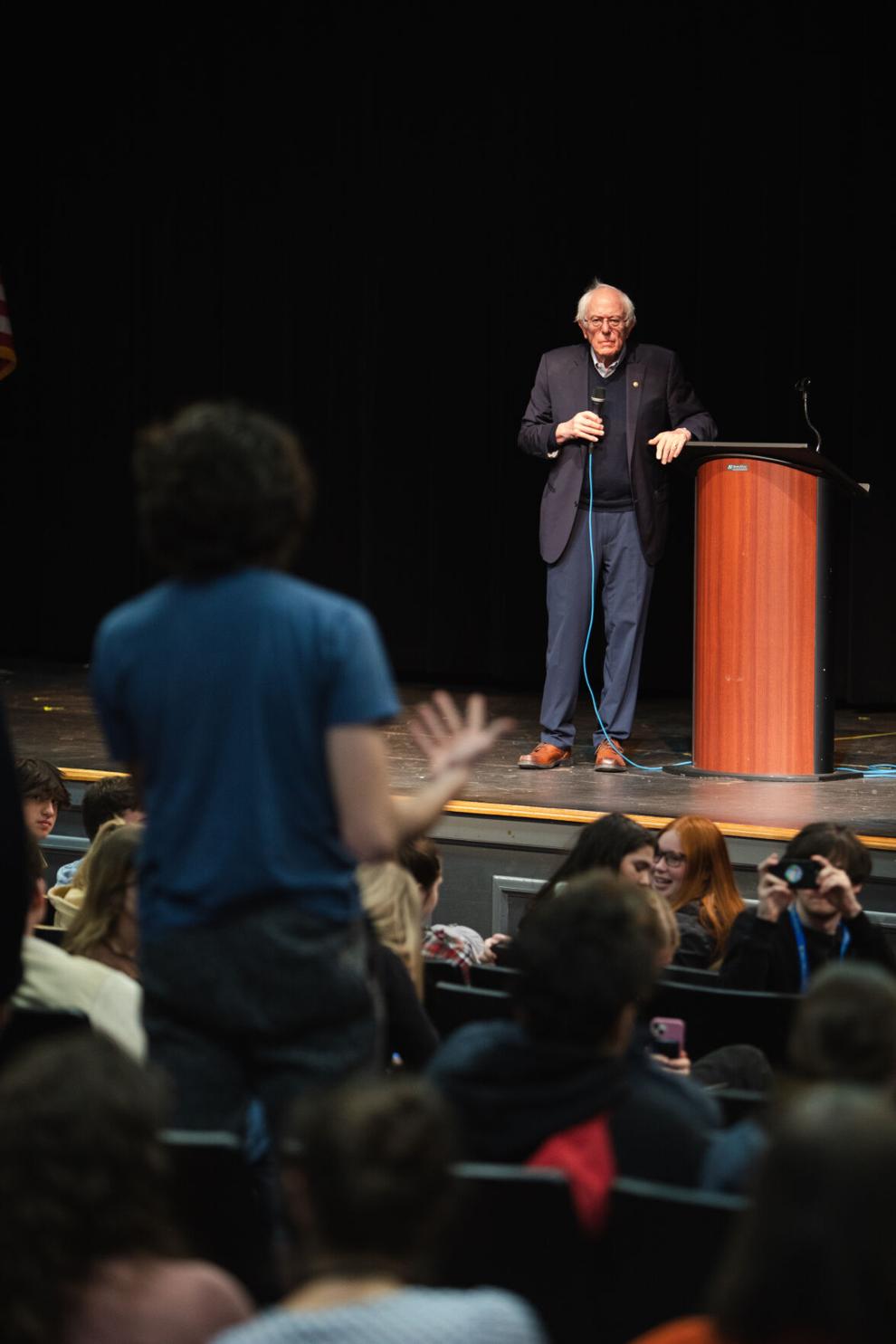 Students also spoke extensively about social media, which they identified as a way to connect with friends but which also can lead to feelings of separation, loneliness, and inferiority.
"We are so fortunate to live in a state where our U.S. Senator, Bernie Sanders, can get input directly from our students, faculty and staff about the important issues facing education today," said Mary Jane Stinson and Anne Blake, co-principals at MHS.