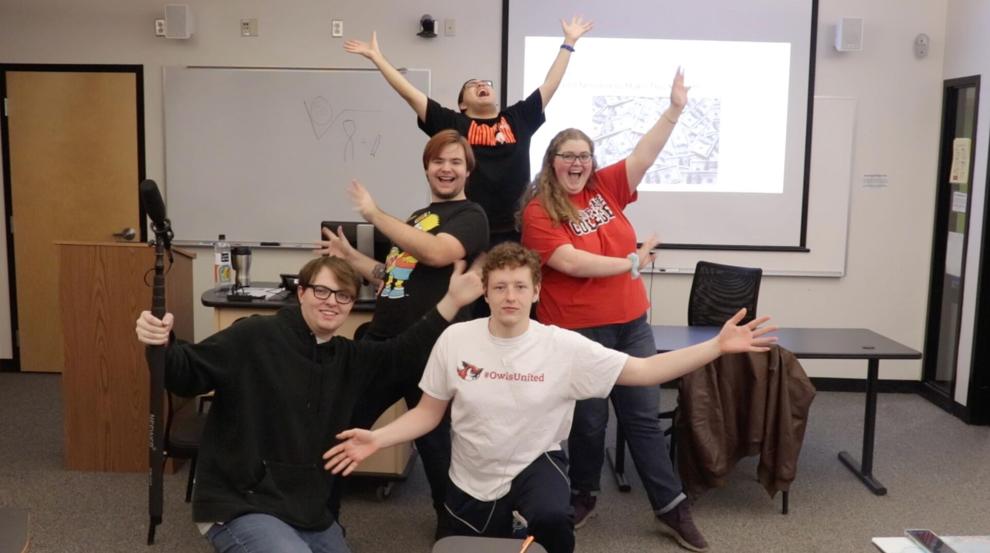 Milton High School graduate Cody Hyldburg is producing and editing a musical short film and seeking donations and other forms of support to make the film a reality.
The film, "Technical Difficulties," is a senior year project for her film degree at Keene State College in New Hampshire. It follows the fictional story of Frankie and her brother Walter, who have to learn about responsibility and growing up after they accidentally break the family TV.
The IndieGoGo campaign for the film has amassed $2,195 dollars in donations out of a flexible $4,000 goal, which means the production will receive the funds even if the goal is not met by the Feb. 3 deadline.
Matthew Brault is helping create the music for the film. He and Hyldburg graduated from MHS in 2019. 
Encouragement and support
Hyldburg's time at Milton High School played a major role in her development as a filmmaker.
"I was part of multiple classes for film and all my teachers kept my dreams up and kept pushing me. They said 'You have the skill, you're going to do amazing things,'" she said.
Hyldburg was part of Yellow Jacket TV at Milton High School, where she was influenced by creative media and social studies teacher Pete Wyndorf, who she refers to as her number one role model.
"After I handed in my first assignment he was like 'This is really good, you should keep going,'" she said.
Hyldburg has also found encouragement for her ambitions from people in the town of Milton, who are supportive of her majoring in film.
"When I figured out that I wanted to pursue film and didn't know where to start, my teacher and my parents told me about film schools," she said.
Hyldburg spent her earlier years at Keene State learning about film theory before spending her senior year making "Technical Difficulties."
If people don't have money to donate, spreading the word by social media or word of mouth is also helpful, Hyldburg said.
"I also take tips and compliments as donations," she said. "Anybody that shares their passion or compliments someone on their work can give them the confidence to push through and finish."
Working on the film
The film is based off of writer and director David Cespades experience of buying a manga dragon ball for about $450 and upsetting his mom. While the film originally began as a short story, this experience is what inspired the major themes.
"It brought me back to the other times I made boneheaded decisions and I felt like why not make a narrative around that," he said.
While Cespades wrote and hopes to direct the film, Hyldburg did the behind the scenes work of finding the actors, scouting locations and handling props and other logistical details.
"I looked into hotels, because some of our [filming] locations are far away and I set up the IndieGoGo page," she said.
Writing everything down is important for future filmmakers to stay organized, Hyldburg said.
"It also helps that we're on the same page on a lot of choices," Cespades said. "I think that's been helping us speed up the development process."
Hyldburg hopes to be a film editor after graduation. She has an internship right now with Florentine Films, the production company of acclaimed filmmaker Ken Burns, who she recently met.
Her advice for hopeful filmmakers is to keep working and searching for opportunities.
"Filmmakers have to work with everyone under the sun. You're not going to like everyone, but you have to keep pursuing the goal and pushing yourself," she said.