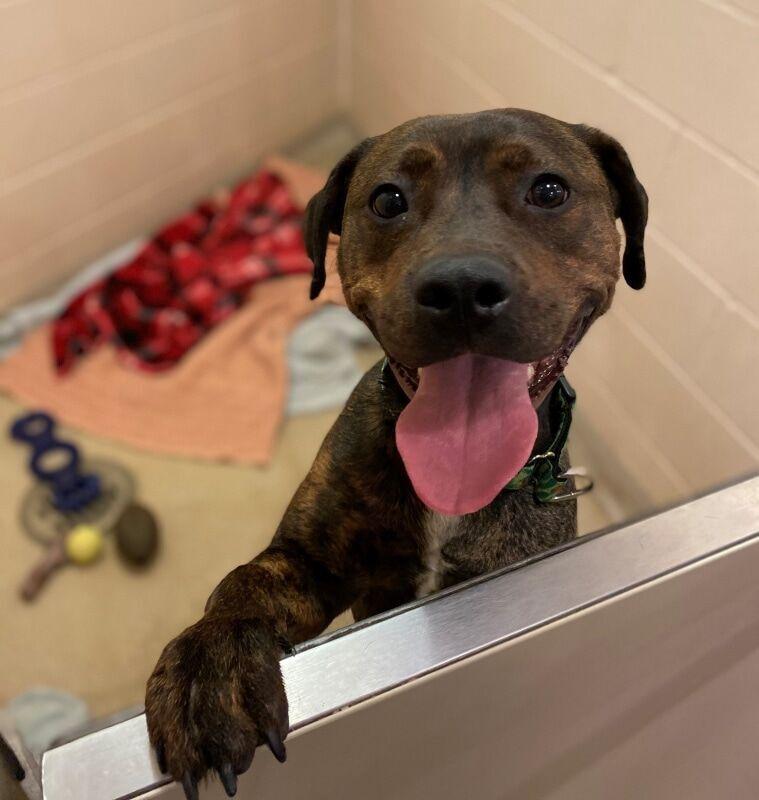 Meet Rihanna, the Humane Society of Chittenden County Pet of the Week!
This little lady is looking for a new home where she'll get all the love she deserves! And just look at that smile – how could you not fall in love? Rihanna can be nervous with new people and lots of activity around her, so she'd prefer a relatively quiet home away from the hustle and bustle of the city. Her favorite things in life include walks and sunbathing, but she's also a big fan of treats and toys.
Rihanna is a tri-pawed, having recently had one of her legs amputated due to an irreparable injury. But that's not stopping her from loving life! Once she gets comfortable in her environment, her bouncy, playful side comes out and then it's all fun and games. Rihanna can be a rough and tumble player once she gets going, so she may be a better fit for older children than little ones.
After all that playtime, she's happy to snuggle right up with you. Rihanna would love a family that will work on some basic training and help her gain confidence, but she offers to be a loving and loyal companion in return.
Sex: Female
Breed: American Shelter Dog
Age: About 2 years old
Reason Here: She was brought to HSCC because she was not a good fit in her previous home.
Arrival Date: 3/19/2021
Size/Weight: 56 lbs.
Special Considerations: Rihanna is available for Foster-to-Adopt for Vermont residents only.
Rihanna's history with…
Dogs: She has no known experience living with other dogs.
Cats: She has no known experience with cats or other small animals.
Children: She has lived with children.