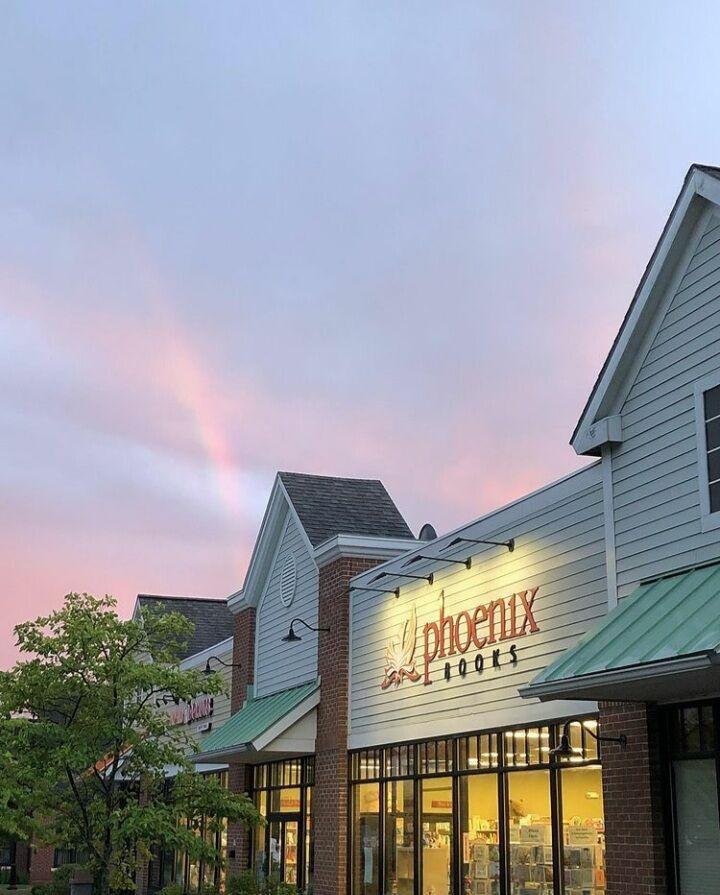 The pandemic has brought lots of changes to how Vermont businesses operate, and Phoenix Books is no exception.
The bookstore in Essex with locations in other Vermont towns and cities has increasingly pivoted to online sales and Zoom events to adapt to restrictions during the COVID-19 pandemic.
The store was proactive in making changes, said owner Michael DeSanto.
"I have a very good team and when we heard what was happening, we began to update our systems for online ordering and shipping and processing," he said.
While DeSanto wasn't involved with changing operations directly, he supervised the shift in how the business ran. 
"It involves training your staff how to ship and identify which books are available and what that means for the customer," he said. 
If Phoenix Books doesn't have a book in store, the store associates are trained in looking up if the book is available through a wholesaler. 
"They have to be able to determine whether it will be here in two days or five days and if the customer wants it shipped to them or if they want to pick it up at the store," DeSanto said. 
Books can even be shipped to a different person if the book is intended as a gift. This involves getting an address and stamping the package correctly.
"One unhappy customer is a bad, bad thing for a store like ours," DeSanto said.
Although more people have come into Phoenix's stores as COVID restrictions have eased, online operations will likely remain an important part of business, DeSanto said.
"What we discovered was that we have the capacity to sell a lot of books through shipping and to hold many events through Zoom," he said.
He mentioned while most authors got a few dozen people at their Zoom events, a few who market themselves well could get several hundred. 
On Tuesday, June 1, Phoenix Books will host a Zoom event to celebrate the latest book by Maria Hummel, a UVM assistant professor whose novel "Still Lives" was a Reese Witherspoon x Hello Sunshine Book Club.
During the event, Hummel will discuss her 2021 release "Lesson in Red," with Melanie Finn, a fellow Vermont author. The Zoom conversation is free and open to the public.
DeSanto is optimistic that with vaccination rates increasing, more and more customers will begin to browse for books in-person again, and Phoenix will continue on its upward trajectory. 
"The most recent information for our Essex store is that 2021 is projected to far surpass 2020, which is predictable," he said. "We also found that our sales rebounded so quickly in the summer of 2020 that the year exceeded that of 2019.
He thinks consumers recently found a renewed interest in local businesses.
"I don't want to minimize the effect of the restrictions on the hospitality industry, especially the restaurant industry, but we were lucky and skillful," DeSanto said. "The mechanics of our industry allows us to stay in line with restrictions while also helping customers."
Phoenix Books Essex is open 10 a.m. to 6 p.m. every day. To order books, you can call the store at 802-872-7111.