BURLINGTON — Jonathan Billings spent the afternoon kayaking with bald eagles a few weeks ago. Yes, you heard me correctly; he was kayaking with bald eagles in February.
Most people store their boats in the winter months. Billings, who's done his due diligence, carefully and safely enjoys the sport he loves year-round.
This winter, Billings made four trips to the Burlington Waterfront to kayak in open water on Lake Champlain's shore.
"It seems strange to leave Franklin County and head to Burlington for nature, but it worked beautifully," said Billings.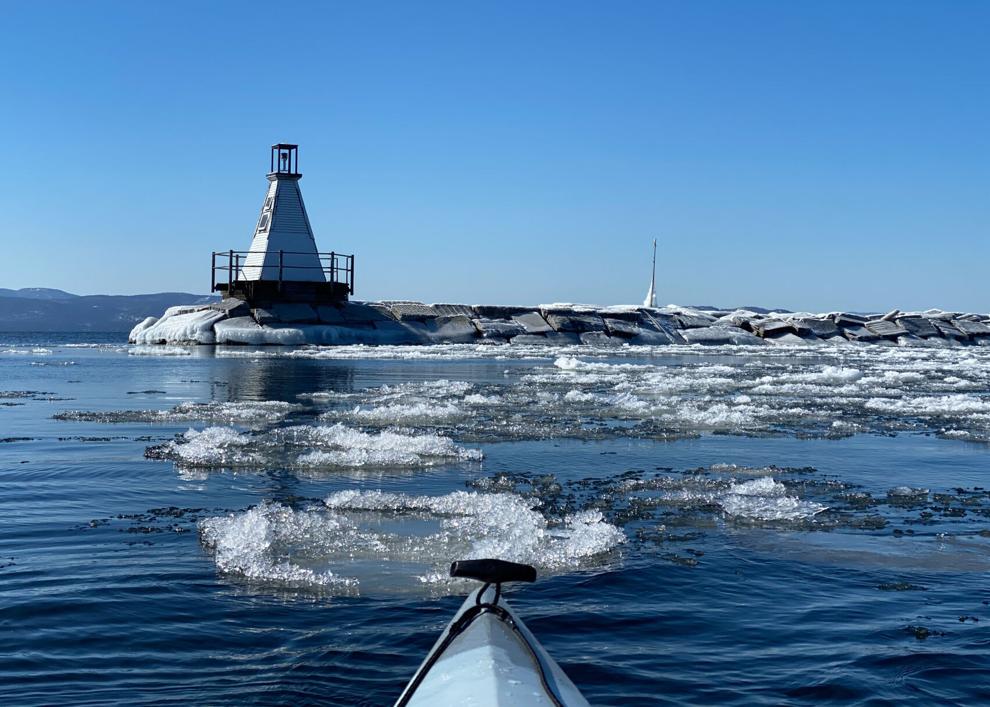 "The breakwater knocks down winds and waves, and if you study your angles, you can have a gentle paddle. There's not a lot of boat traffic, so you can focus more on the weather conditions and nature."
Billings traveled to North Beach for a recent cold-water paddle. The sandy shore and shallow water made for a perfect winter put-in. His destination was Rock Point, a hiking and recreation area near the Burlington Waterfront.
"I poked around the rock formations and navigated the peninsula. The photos don't do the cliffs justice; they look very big from the water, and the colors are neat," said Billings.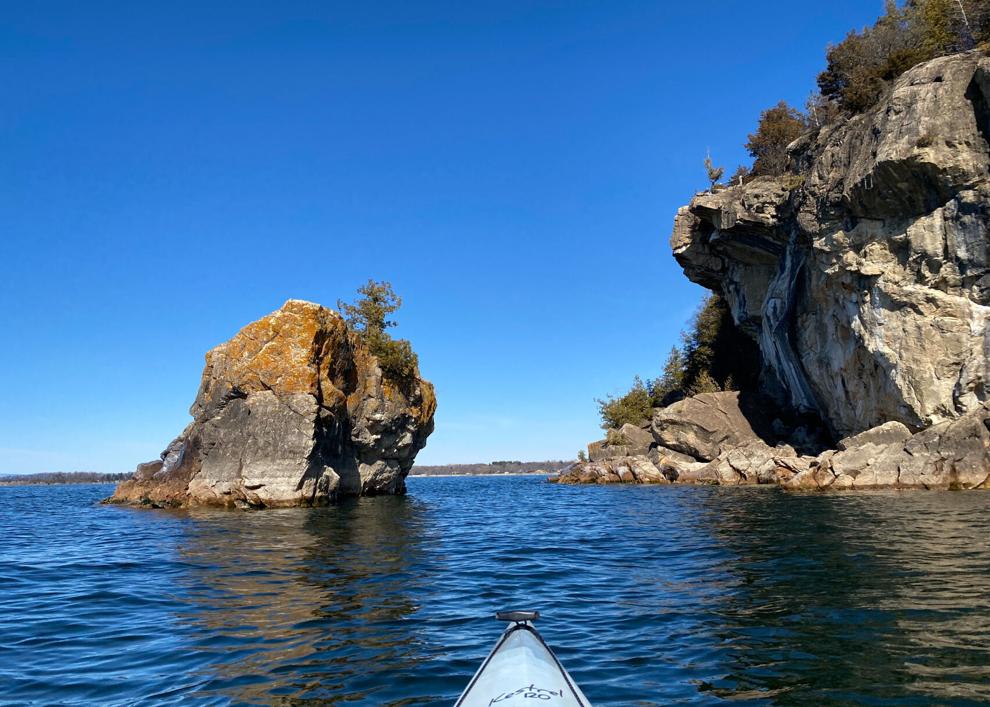 "The paddles I've done in the last four months were all so different--the water, light, ice, animals, they're all different every time.
"Kayaking is about exercise, but also about nature, exploration, and photography. It's a great way to enjoy living in Vermont."
On one of Billings' adventures this winter, he had an extraordinary encounter. "I was fixated on getting a photograph of the Burlington lighthouse with ice on the breakwater, and I saw something moving on the side," said Billings.
"I thought it was a seagull, but it was a bald eagle! It's incredible getting to see raptors in their natural setting; it's you and this giant bird! It's incredible watching it snatch its dinner out of the water."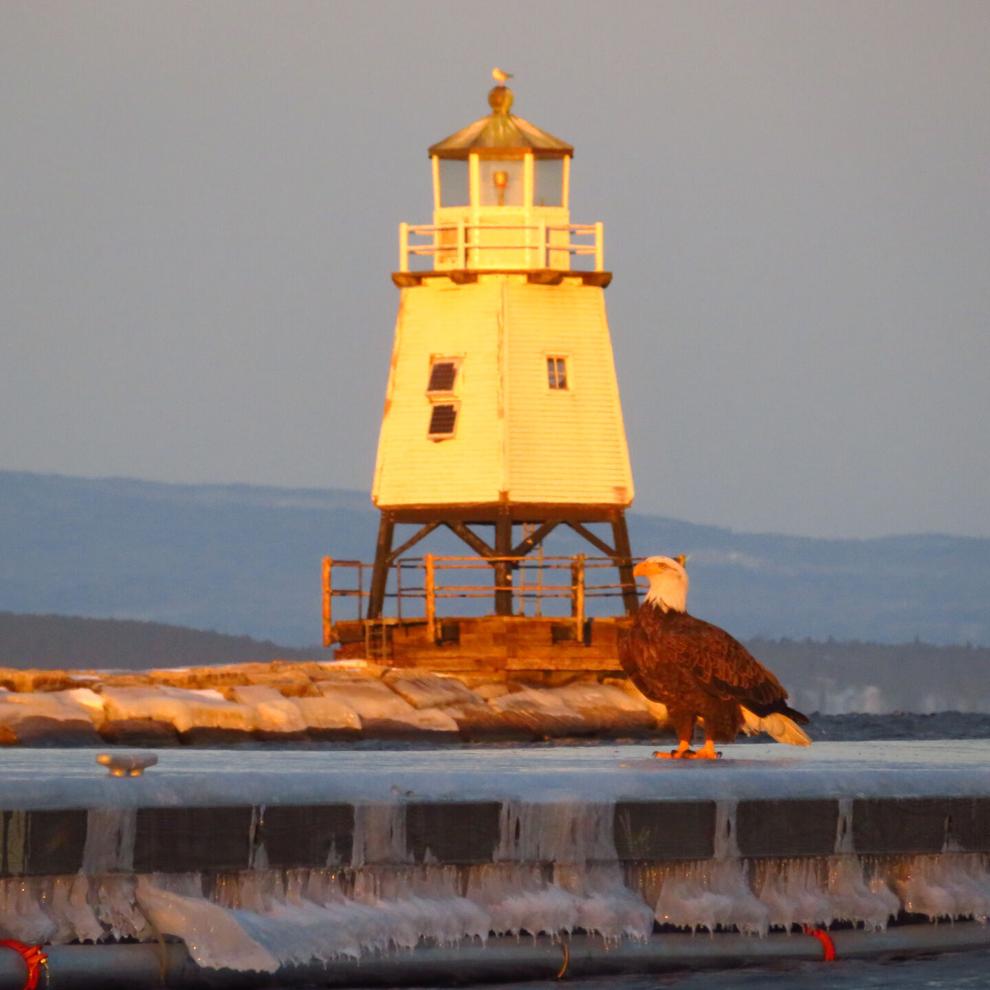 Billings matches his love of adventure with studying and careful planning. "The use of good judgment to reduce risk is key. There are times I don't like the wind or the footing, and times the water is too wavy, or there's too much current; that will turn me away."