Memorial Day is around the corner! Let's celebrate! Flags are going up. Let us honor our veterans and all of our other heroes who have helped us get through the pandemic.
Memorial Day is always a wonderful day to honor our veterans who have given so much to this country. And this year, in celebration of nearing the end of this difficult "Covid" period, it is time to honor the essential workers including health care personnel, first responders, teachers and grocery and pharmacy employees.
We all know someone who is a hero who should be honored.
The Colchester-Milton Rotary Club has established a fantastic way to celebrate our heroes —Operation Flags for Heroes.
We are displaying flags now that our community members and businesses have already sponsored near Dick Mazza's General Store on West Lakeshore Drive in Colchester and at Charlebois Truck Parts at 944 Route 7 South in Milton. Each flag has a plaque designating the honoree with other important information included.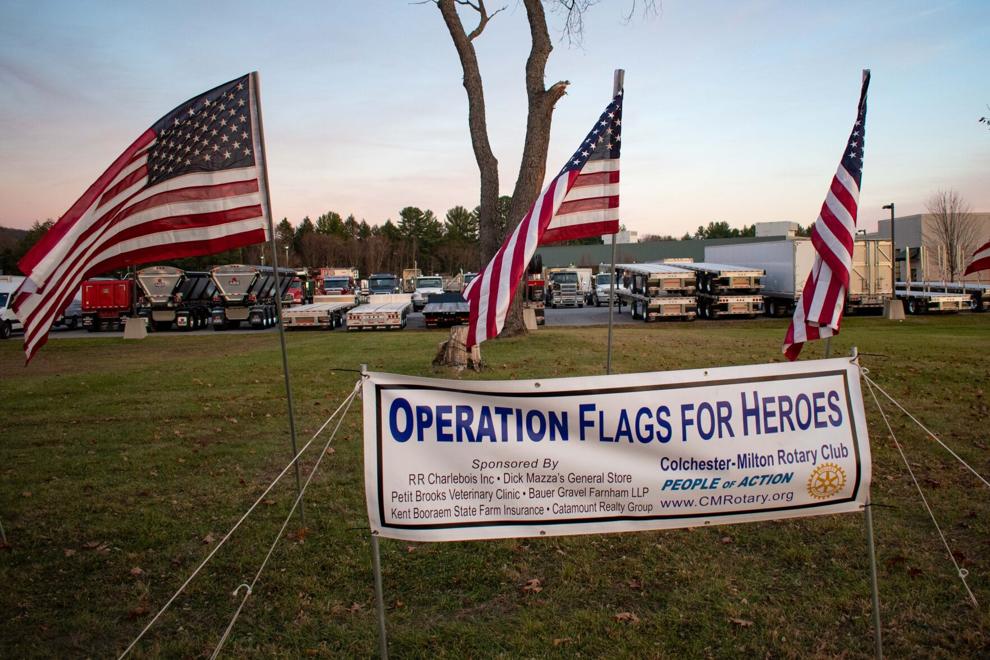 Please drive by and enjoy the display from now until shortly after Memorial Day. The flags will also be displayed over Flag Day, Independence Day, Labor Day and Veterans Day.
If you would like to join in on this great celebration to honor your hero, please go to our website at cmrotary.org. Funds raised by this project will be donated to community organizations that address local needs.