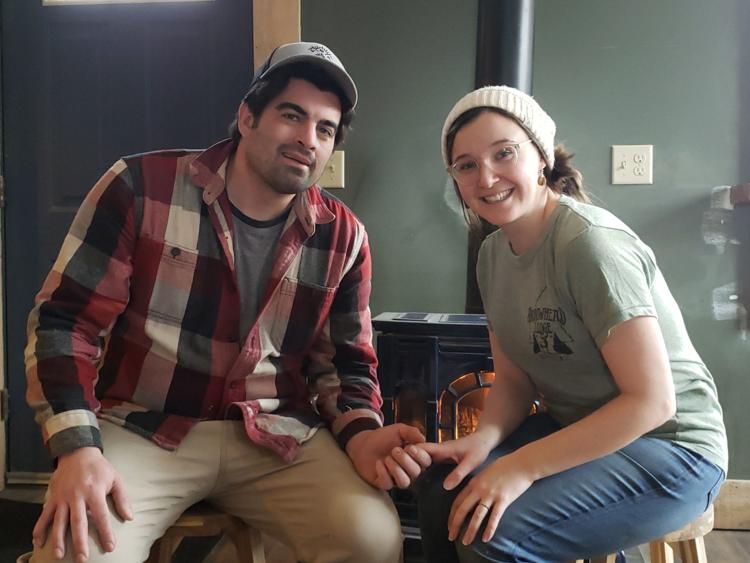 For people in Milton looking for a place to have a drink and visit with friends there aren't many options. Nick and Lauren Mark have set out to change that. This month they will be opening Arrowhead Lodge, a cozy place to pull up a chair and have a Vermont-brewed beer.
The Lodge is located on Route 7, right next to the Arrowhead Lake dam.
For 18 months, they've been working on the business in the down time from their full-time jobs. Lauren, who has a background in restaurant management and works for the Vermont Brewers Association, created the business and financing plans while Nick put his carpentry and design skills to work transforming the space. "It's been so fun to figure all of this out together," said Lauren.
"We've done everything ourselves," said Nick.
"It's been quite a process," Lauren added, along with praise for two organizations that have been especially helpful. The first is the town. "The town has been amazing," she said. "They've been so supportive."
The second is the Vermont Small Business Administration (VTSBA). "I worked really closely with them, met with one of their advisors weekly. It was an invaluable tool and free," Lauren said. ""It's such an amazing resource."
VTSBA services are also available for established businesses, and Lauren said she has been telling everyone about the program.
Nick has incorporated reused materials into the design. Some of the wood behind the bar came from a barn in Bakersfield and the beadboard from a post office in Georgia. The bar is made of slate from old pool tables.
Visible above the bar, behind glass, is a section of the building's stone foundation.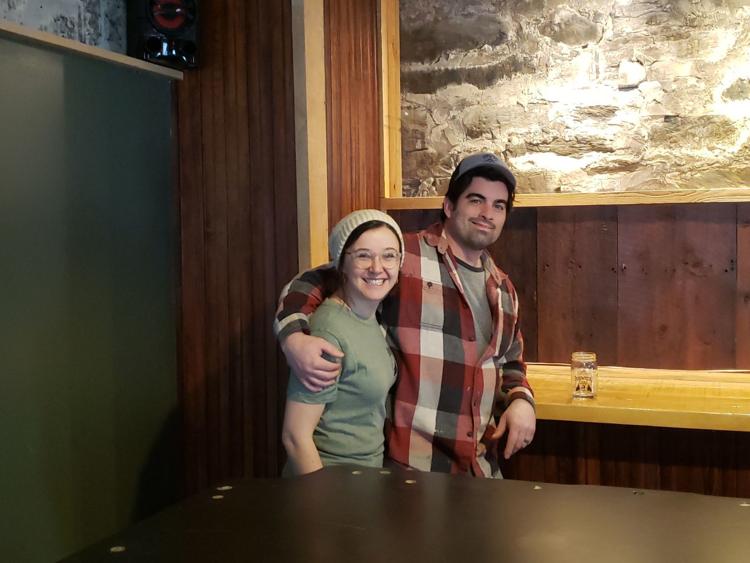 The Lodge will serve just beer, cider and wine. Unsurprisingly, given Lauren's work with the brewers association, the focus will be on Vermont-made beverages. Lauren said she intends to have one or two mainstays that are available all of the time and then rotate other beers in.
The couple hopes to do some small-scale brewing themselves, making hard cider at the site, but that is a ways off.
As for food, they're starting small, with a variety of grilled cheese sandwiches and will add other items in response to demand, explained Nick.
The Lodge seats just 25 people and will has eight parking spaces on Ice House Road along with a bike rack. They're hoping customers will walk to the Lodge from nearby neighborhoods.
"We're really just wanting to become a community space that happens to serve alcoholic beverages," said Nick.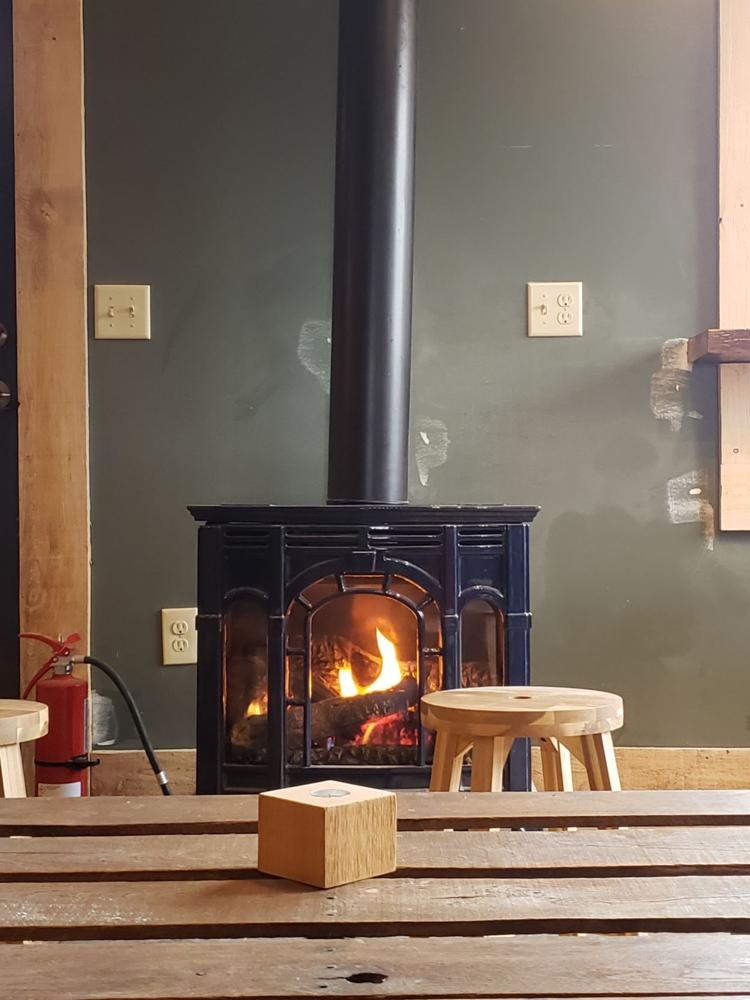 Lauren is planning to offer some things to to — trivia, live music, books clubs. They are, she said, "wide open to anything."
The couple moved to Milton last June from Florida. "We've just been embraced," said Lauren. "It's amazing how friendly everyone's been, welcoming and supportive."
Now they're just one permit away from opening. They anticipate receiving the green light to open from the Vermont Dept. of Liquor Control. Once that happens, they'll be able to order in product and open the doors. The plan is to be open by mid-February. To be alerted when they open, follow the Lodge on Instagram @arrowhead_lodge_vt.