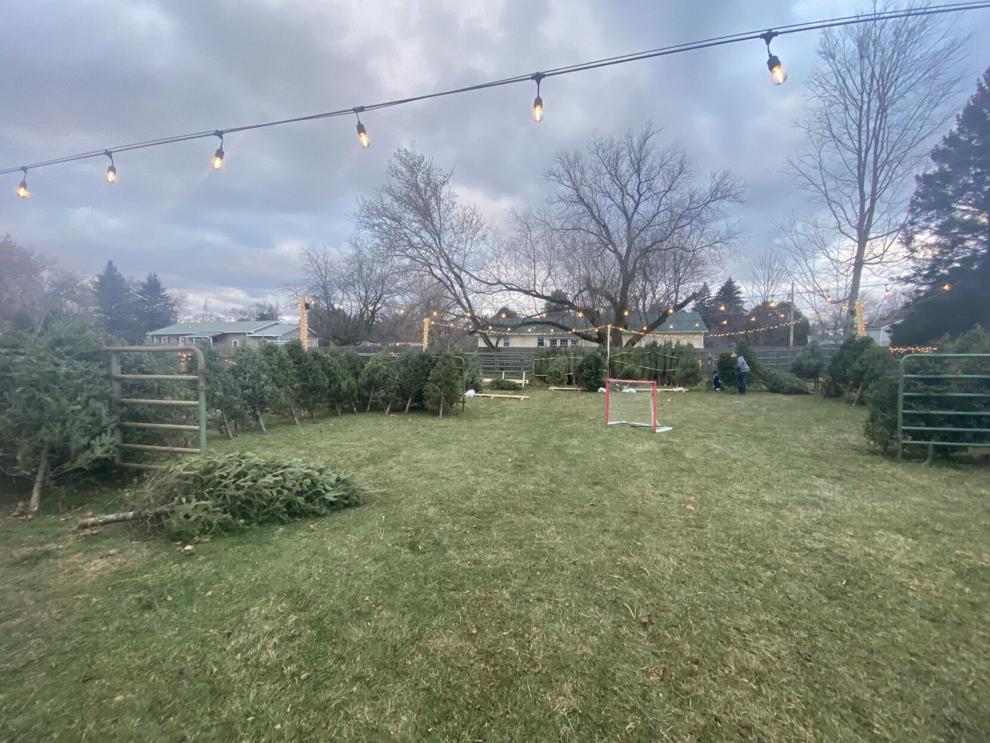 The Milton Youth Hockey Association tree sale is continuing this year, all with the goal of raising money to make hockey more affordable.
The sale from MYHA is not new to Milton, said MYHA president Mike Mazzella. Some Milton residents have even expressed to him that buying from the MYHA has become somewhat of a yearly tradition.
From 4-8 p.m. Wednesday to Friday and 10 a.m.-6 p.m. Saturday to Sunday, parent volunteers have been helping cut, sell and load the trees for customers.
MYHA has made it a pillar of their approach to participation to be as accessible as possible to anyone who wants to play hockey, Mazaella said.
"One hundred percent of the profits go back into the program," Mazzella said. "All the tree sales go back into supporting and funding the scheduling of the ice, buying new equipment, buying loaner gear so that we can keep the program affordable."
Mazzella said the program tries to remove that cost barrier as much as possible to get kids involved in the sport.
"You don't know you like a sport unless you try it," he said.
But the tree sale offers something more for the MYHA, not only a chance to fundraise and connect with the outer community, but also to come together as a team, Mazzella said.
Mazzella said parents and athletes have been graciously donating their time to help out the program.
Outside Rene's Discount Beverage on River St. on Dec. 8, volunteers Mice Camp and Jackie Shifflet were busy setting up shop, standing up trees that had fallen down overnight and turning on the Christmas lights.
Their son, Joey Shiffler, played hockey in the small goal in the center of the shop.
The family used to cut down their own tree every year, but now that they've been volunteering, they've made supporting the MYHA a new yearly tradition.
"Really only one of us has to be here, but all three of us come and we hang out for two hours," Camp said.
The sale is also supported by its sponsors: Rene's Discount Beverage (helping out with the location), the Champlain Valley Expo (for donating the cattle fencing surrounding the trees) and Minor Funeral Center and Cremation (giving a donation to the MYHA for every tree sold).