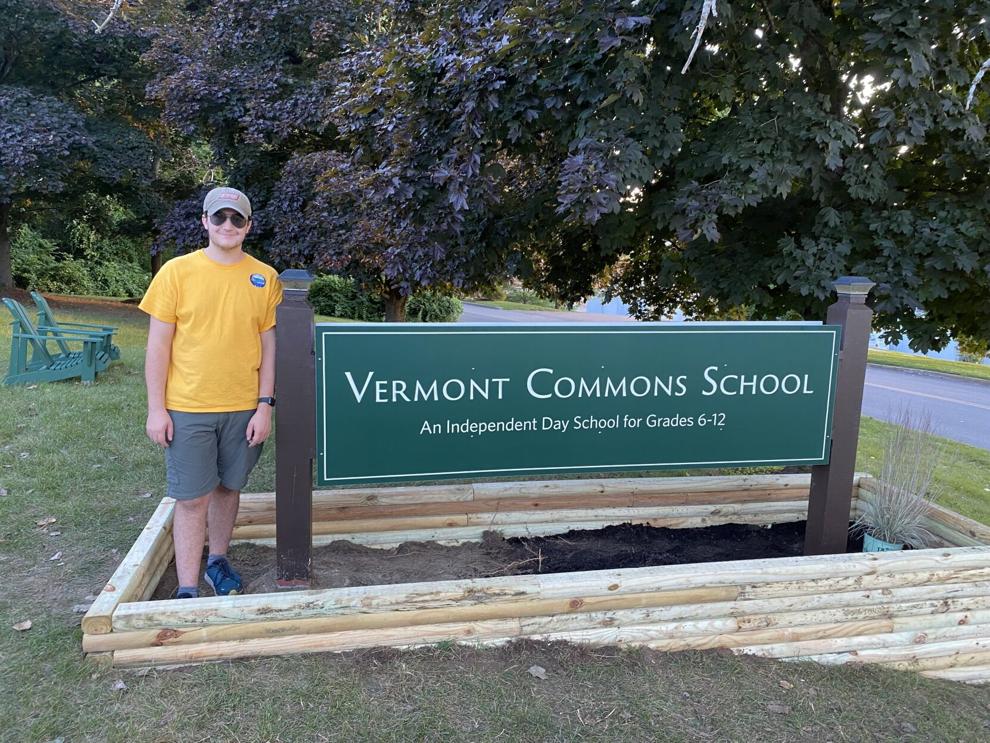 Milton resident and Vermont Commons School senior Tyler Loiselle earned his Eagle Scout Rank after 11 years of scouting.
Tyler, who resides in Milton with his parents Lance and Jennifer Loiselle, earned 39 merit badges and three Eagle Palms (bronze, gold, and silver) signifying additional achievement and a superior demonstration of commitment, leadership, and ability.
Tyler far surpassed the minimum merit badge requirement of 21.
For his Eagle Scout project, Tyler fundraised for, designed and installed new signage at Vermont Commons School's two buildings. 
"As a community, we are so proud of Tyler's accomplishments," said Dexter Mahaffey, Head of School. "The signs are beautiful and were much needed. Tyler has left an incredible legacy, and we are honored that he chose to benefit Vermont Commons through his Eagle Scout project."