MILTON -- Earlier last week, two men with graying beards hunkered over thick sandwiches in a corner booth at the Milton Diner. This wasn't unusual -- some version of this scene occurs everyday. 
But the bottles of cleaning supplies, left right out in the open, as well as the tables crossed off in blue painter's tape, were an abnormal sight. 
As restaurants across Milton settle into the first few weeks of re-opening, many are taking time to assess how the pandemic has affected them.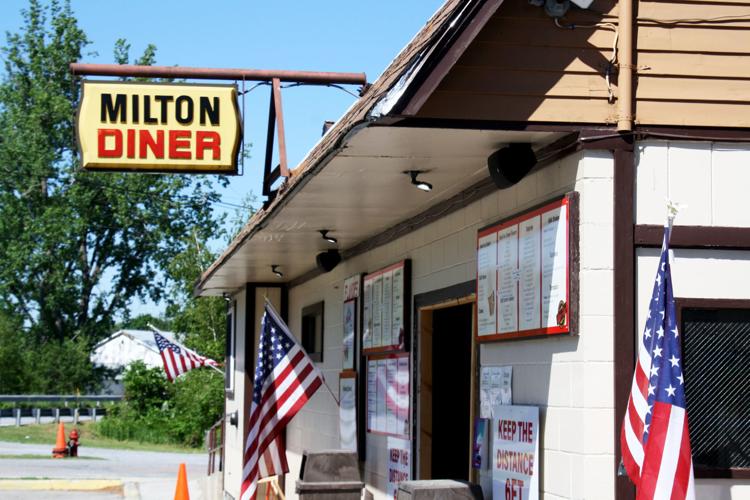 The Milton Diner on Route 7, which opened under new management in August 2019, laid off almost all of its employees after Gov. Phil Scott ordered the closure of all Vermont restaurants and bars, March 16. 
Owner Nick Robere said the diner was open only for take-out until June 8, when limited outdoor seating became allowed. 
"The day that he [Scott] allowed us to open the deck, we were here by ourselves," Robere said. 
Robere said he re-opened the restaurant that first day mainly by himself, but that he was soon able to rehire 70% of his former full-time staff. Thirty-percent were forced to come back at only part-time. 
"We're really waiting for business to kick back into gear," Robere said. 
The Milton Diner never applied for, or accepted, any state or federal financial help to re-open.
"We did it solely on community support and returning customers," he said. 
Robere doesn't know many other people in the restaurant community, he said, and therefore didn't have many people to turn to for advice or help. 
"I just watch the news like everybody else," he said. "I have customers who come down from the Northeast Kingdom who say everybody's closing their doors permanently."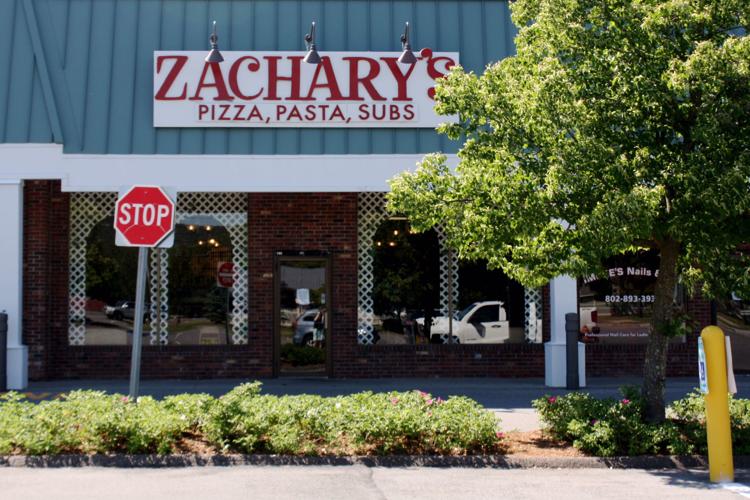 Zachary's Pizza on Route 7 closed its dining room in March, but it was also still able to offer take-out, and, according to General Manager Ed Lamotte, was maybe busier than ever. 
"We skyrocketed," Lamotte said. "We were doing business that we don't normally do on a normal basis." 
That wasn't the case for the restaurant's South Burlington location, Lamotte said. Zachary's Pizza on Williston Road relies heavily on in-house customers, so it had to close completely and still has not reopened. 
Zachary's Pizza applied for, and received, a loan through the federal Paycheck Protection Program, which covered 2.5 months of its payroll expenses. 
The federal program, administered by the U.S. Small Business Administration, is intended to help small businesses retain staff during the pandemic. 
"We were able to not only bounce back, but exceed beyond numbers we were looking at before," Lamotte said. 
Zachary's Pizza in Milton currently has six tables of indoor seating available, in accordance with the order that Vermont restaurants cannot exceed 25% of their legal capacity. 
Reservations are required for those tables, but walk-ins are being taken if possible. 
"We have a lot of regulars up here so everybody's just kind of waiting for when they can come back," Lamotte said.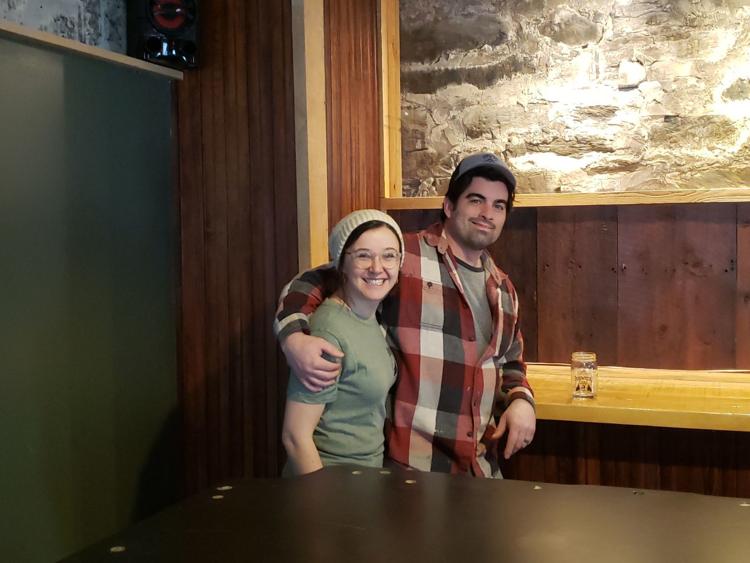 While other businesses have been able to get back on their feet, Southern Sky Bakery, a Milton-based company that had just started serving its savory pies at Arrowhead Lodge's weekend brunch before the pandemic hit, chose to completely stop production. 
"When the COVID-19 situation hit, we opted to take a temporary break in order to assess our capacity and investigate our options for scaling up," the bakery said in a statement to the Independent. 
Lauren Mark, co-owner of Arrowhead Lodge on River Street, said she hopes the taproom's collaboration with Southern Sky can restart in the near future. 
Mark and her husband Nick opened Arrowhead Lodge, a taproom and craft eatery, just five weeks before the state became affected by COVID-19. 
Mark said they had to convert their taproom into a take-out business practically overnight.
"We were still figuring out how to run a brand-new establishment and then all of the sudden we had to change our entire business model," she said.
Together, the couple did everything on their own, from expanding the menu to offering growler fills and canned beer to-go.
"This definitely caused us to gain confidence in the kitchen," Mark said. "People trusted our recommendations on food and drink and that was really exciting."
When outdoor-dining became available earlier this month, Arrowhead Lodge closed its doors for a week to build an outdoor patio. It is now reopen, with a shaded dining space and summer menu options like hot dogs and cold sandwiches. 
Reservations are needed for dining on the patio at Arrowhead Lodge, but take-out is also still available. 
"Our finances were greatly affected," Mark said. "But we are grateful for the people who supported us, and continue to support us, during this time."