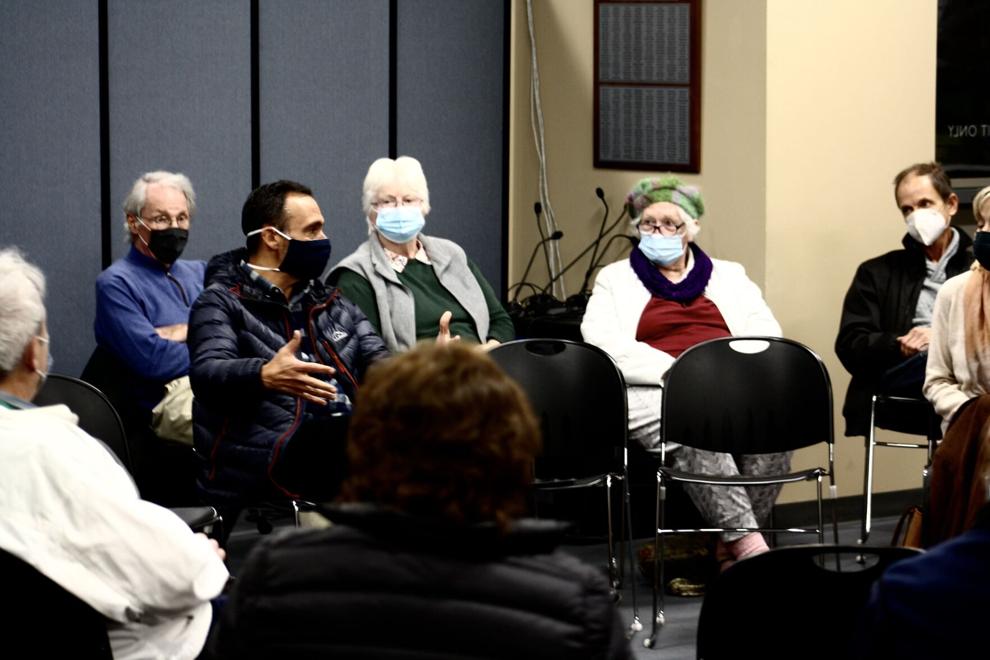 As Milton residents stepped outside of their designated conversation spaces and made their way down the road to the Eagle's Club for dinner, the wind was blowing hard.
An hour and a half before, three separate conversations hosted by various moderators, touched on a wide array of topics, all with the structure of identifying what works in Milton, what doesn't and how to fix it.
Milton on the Move, a night-long event held Nov. 17 for residents to create a vision for the town's future, consisted of six different forums on different topics in three separate areas and was facilitated by the Vermont Council on Rural Development (VCRD).
The first three forums, held from 4:30-5:45 p.m. were on Milton's Economy, Addressing Individual and Family Needs and Community Engagement.
The next three, held from 7:00-8:45 p.m. were on Infrastructure: Broadband, Housing and Transportation; Belonging in Milton and Things to Do in Milton: Recreation, Arts and Entertainment.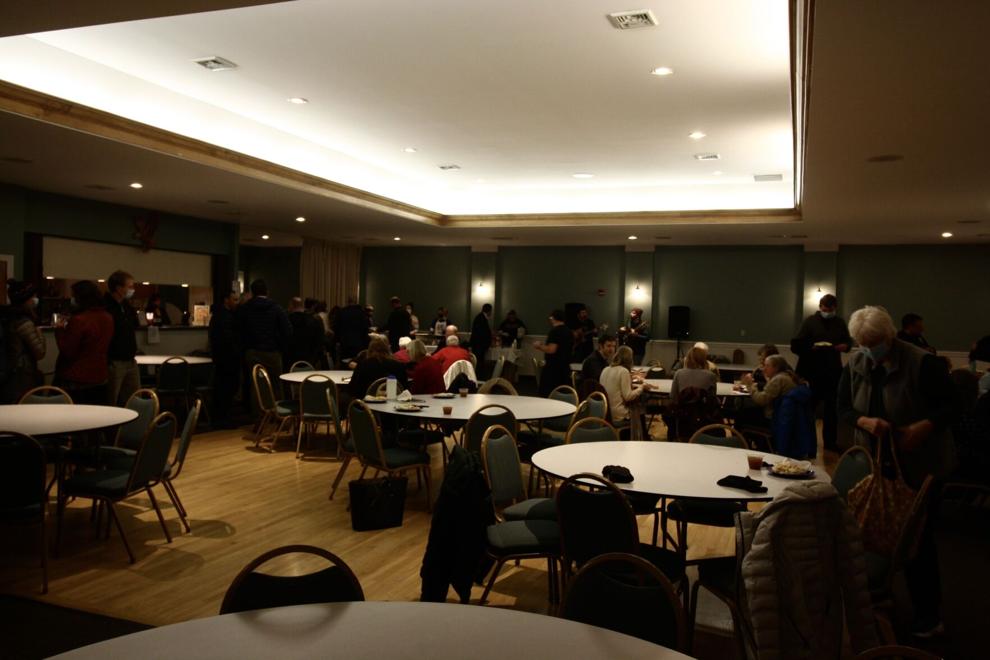 Also attending the event were members of a "Visiting Team," people from various organizations, politicians and state institutions who were invited by the VCRD to attend and offer thoughts and reflections on the discussions.
Milton town manager Don Turner, who originally reached out to VCRD in 2019 said he went home thinking about how many people showed up and care about Milton's future.
He said he was particularly excited about the "Visiting Team.
"I think that's the component that hasn't been there in the past," Turner said. "From my participation in the past, a lot of times the town would bring in somebody to moderate and talk about what they wanted to do in these types of things, but there wasn't the after-action piece. That I'm very excited about in this process."
Prior to Wednesday's forum, the topics were picked by a steering committee of around 20 Milton residents from different walks of life, including Milton Town School District superintendent Amy Rex, Board of the Milton Mobile Home Co-Op chair Karen White and others.
All forums were purposefully held within walking distance from each other at the Milton Town Offices, Cornerstone Community Church and the Milton Fire Station.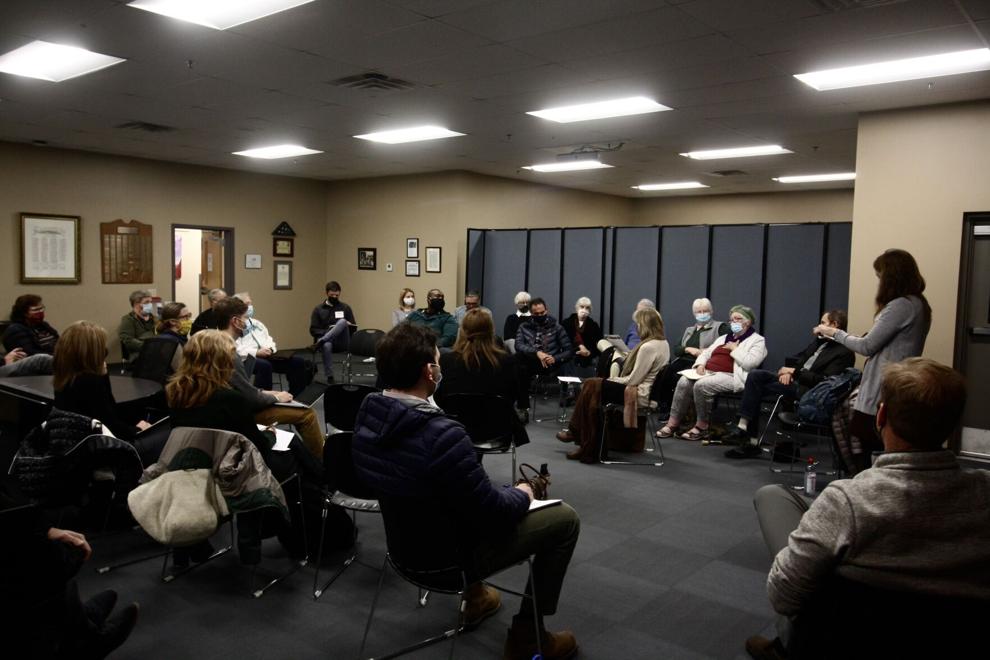 At the discussion on Milton's Economy, around 25 people gathered at the Milton Town Offices, to identify problems and brainstorm solutions.
After everyone had introduced themselves, the forum's moderator from VCRD, Jenna Koloski, said the group was varied in background.
"So much of a deep history and knowledge and connections within the community so I think this will be a great conversation," she said.
Rich Desouza, general manager of Husky Injection Molding Systems, who was at that discussion, was on the steering that determined the topics for the night's discussions.
"I was impressed that so many people came out really with an open mind and with what I felt a genuine interest in improving the town and moving it forward," he said.
Milton resident Lisa Rees said the main emotion she felt when she got home after the event was hope.
"What I was feeling was momentum and hope," Rees said. "It really made me feel like this will not fade."
Common themes that showed up in sessions included how to attract businesses to Milton and give people outside of Milton a reason to come, the need for affordable housing (specifically starter homes) and the possible creation of a Milton Welcoming Committee.
Milton on the Move Nov. 17
Sitting diligently listening to each conversation were a group of scribes from the VCRD, taking comprehensive notes on each conversation that will then be compiled into a report and plan.
Another town-wide meeting is scheduled for December 14, when the VCRD will present the goals and ideas brought up at each forum.
"We work to compile the list of ideas shared in the first meeting, into a sort of smaller distilled list," said Nick Kramer, community and policy associate for the VCRD, in late October. "The next step when folks come back together, there's an opportunity for robust discussion about the priorities that folks have shared."
Those priorities will then get whittled down into a smaller handful of priorities and actions which then be a spearpoint of activity for local folks to gather around and create task forces to address, Kramer said.