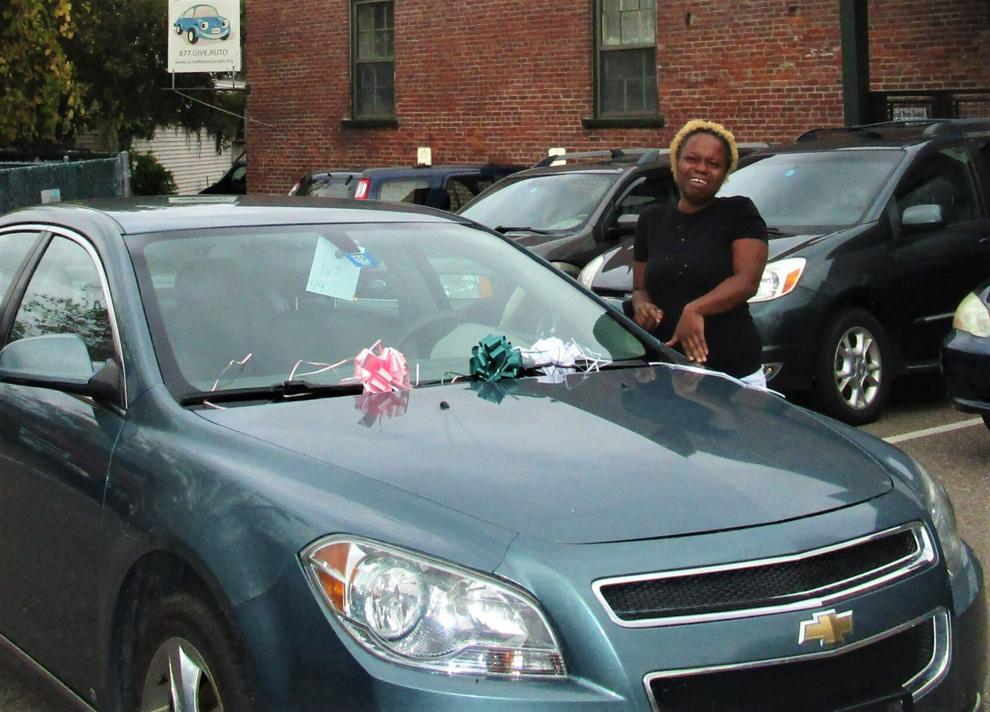 Martisa McKiney of Milton was awarded a 2009 Chevrolet Malibu from the Burlington-based vehicle donation nonprofit Good News Garage.
She is one of over 5,500 recipients of a vehicle from Good News Garage since the charity began providing refurbished, donated cars to neighbors in need in 1996. The organization celebrated its 25-year anniversary and awarded its 5,500th car at a celebration in Burlington in September.  
A global shortage of semiconductor microchips is affecting the automobile industry and making it difficult for Vermonters to find affordable used cars. For low-income families, this means that purchasing a reliable used car is harder than ever, and for many, is financially out of their reach.
Additionally, vehicle manufacturing delays are driving up car prices to record highs. With this in mind the need, for donated vehicles is currently at an all-time high, according to Cash Cranson, director of operations at Good News Garage. 
Good News Garage awards cars to Vermont residents through a partnership with the state's Reach Up agency. Car recipients must be Reach Up participants to qualify for cars. Those interested in Reach Up can find out more here. 
For information or to donate to Good News Garage, visit their website here.