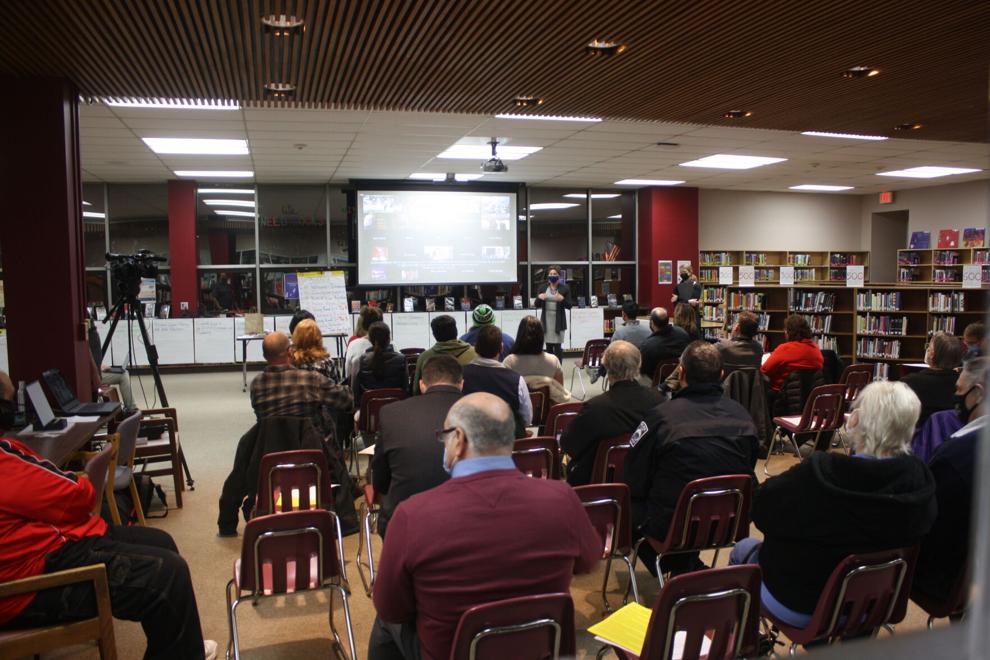 On the evening of Dec. 14, Milton residents gathered to whittle down 21 priorities for Milton's future to three and to sign up for task forces to get these goals accomplished.
Around 65 people attended the Vermont Council on Rural Development's second event for Milton on the Move, a multiple event, town-wide initiative to create a guide for what Milton residents care for and create task forces around different objectives.
Residents who attended the last event in November, took part in various forums and discussions on a wide array of topics. At those meetings were diligent notetakers from the VCRD who then compiled all that was said into 21 different categories.
Attendees joined in-person at Milton High School's library and on zoom.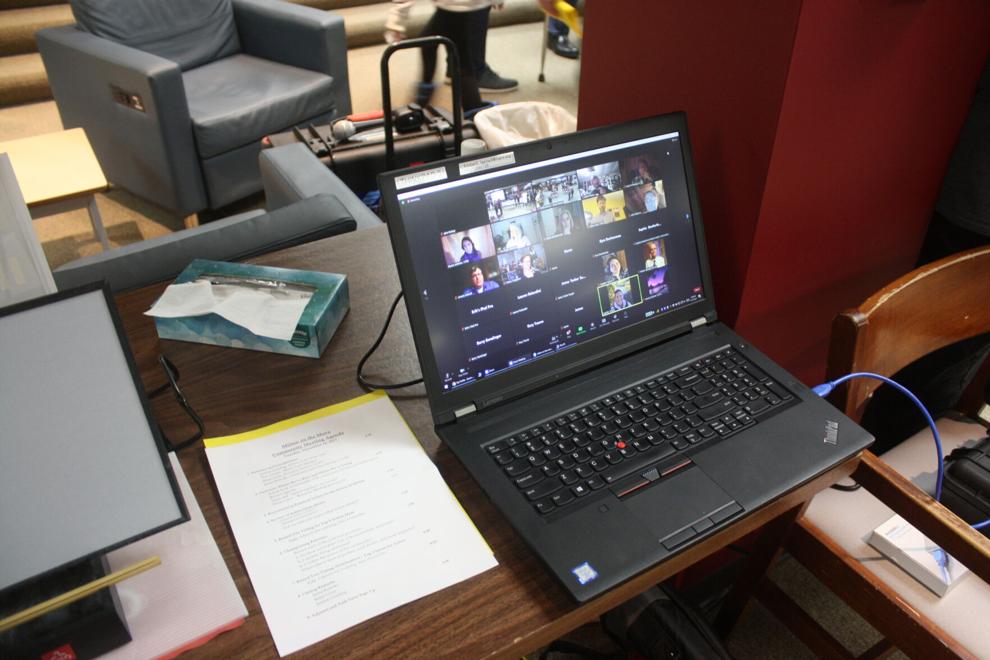 Big picture ideas
Jessica Groeling, Milton on the Move chairperson, said in her opening remarks the effort is all about hope for a better Milton.
"It's hope, it's joy. It's loving where you live and being hopeful for different things and ideas and progression," she said. "It's hopefulness that is the foundation of this community."
VCRD Executive Director Brian Lowe said that in the past, towns have seen legitimate and real change from events like these.
"We've seen communities enjoy a lot of success as a result of these processes, whether that's building a new childcare center, renovating existing buildings, creating new community spaces, or building a stronger sense of community," he said. "Every town is different and we're really excited to see what Milton decides to do tonight."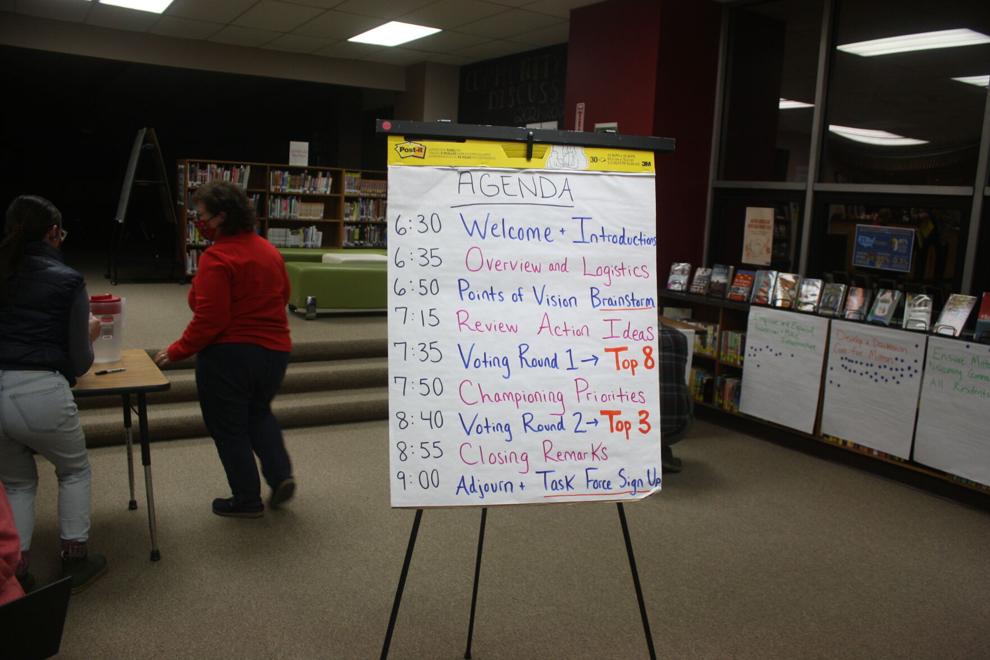 The meeting was structured around two rounds of voting, one to get the 21 priorities down to eight and another to get those eight priorities down to three.
Discussion began however with a brainstorm of big picture visions for the town.
VCRD community engagement and policy director Jenna Koloski, who moderated most of the discussion for the evening, said the main goal for the night is centered around action.
"We want to hear from all of you what's most actionable today? What's most impactful? What are the things that people aren't addressing?" she said.
Some attendees talked about the need for agriculture, others about better transportation infrastructure, the need for alternative energy, the need for more community involvement and a central recreation space.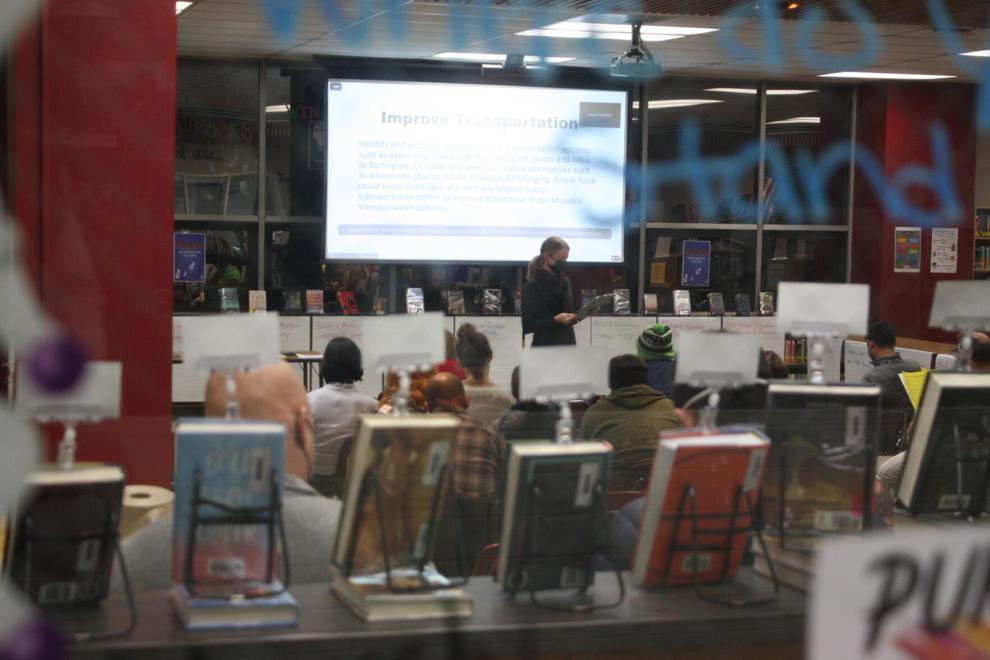 However, the very central theme coming from the room was to make Milton a place people want to get off the highway for.
"We always say when you're in a business, you want to be an employer of choice and there's always a school of choice. I'd like to see Milton be the town of choice," said Milton resident Lisa Reese. "Meaning that when you think of Vermont you think Milton is the place that I want to live."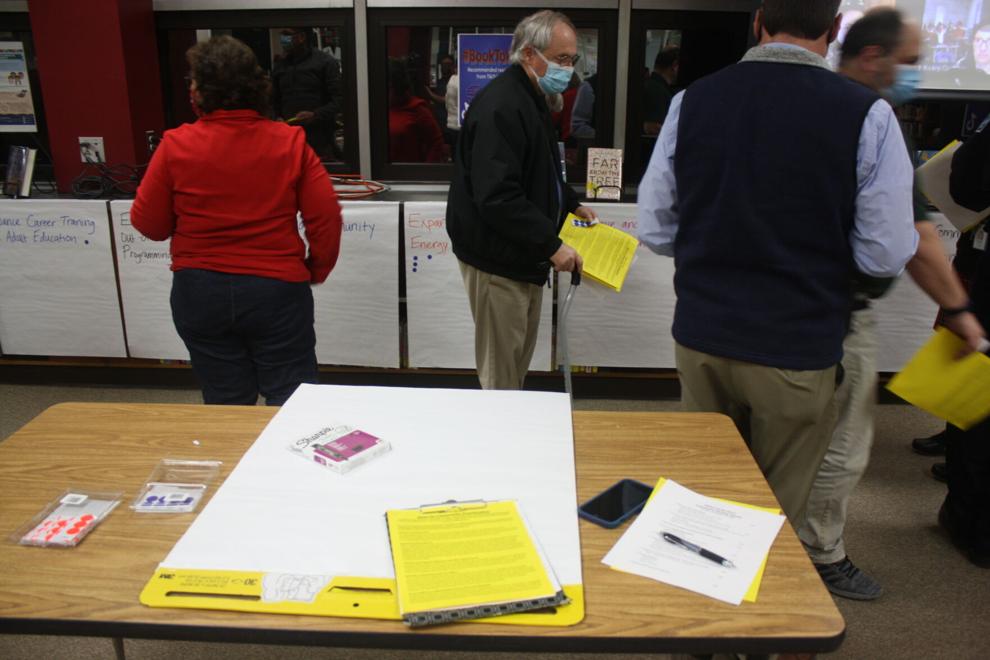 Voting rounds and moving into action
The first 21 potential action ideas were:
Improve Transportation
Expand Housing Options
Improve and Expand Pedestrian and Bike Infrastructure
Develop a Downtown Core for Milton
Ensure Milton is a Welcoming Community to All Residents
Advance Career Training and Adult Education
Expand Access to Out-of-School Enrichment and Programming
Expand Community Events
Expand Alternative Energy and Efficiency
Improve and Market Milton's Identity
Build a Milton Community Center
Improve Community Communications
Develop an Indoor Hockey Rink
Recruit and Support Local Businesses
Build a Recreation and Fitness Facility
Enhance Outdoor Recreation
Help Connect Individuals and Families to Resources and Support
Beautify Milton
Support Local Agriculture and Food Access
Improve Broadband Connection
Build a New High School
Each attendee was then given the opportunity to vote on their top eight picks. Each was handed a sticker sheet with eight dots to paste on whichever action ideas they wanted prioritized.
Those eight ideas were:
Develop a downtown core for Milton
Improve and market Milton's identity
Build a Milton community center
Develop an indoor hockey rink
Recruit and support local businesses
Build a recreation and fitness facility
Enhance outdoor recreation
Improve Broadband Connection
The group was then given an opportunity to champion different ideas and vote on possibly combining similar ones.
Milton resident Marty Steinhausen championed developing a downtown core for Milton to improve quality of life and attract people to the town.
"One of the issues we have as a community is that if you want to go out, there's no central place. Everything's kind of spread out," he said "So I want to champion developing a downtown core for Milton so we have a destination. And if we grow smart, the right businesses and people will come here."
Local business owner Lauren Mark said she championed supporting local businesses.
"We have a handful of places to eat, we just lost another one. So I think any business person looking at Milton right now, probably wouldn't make the move because they're just seeing businesses continuing to go out of business here," she said.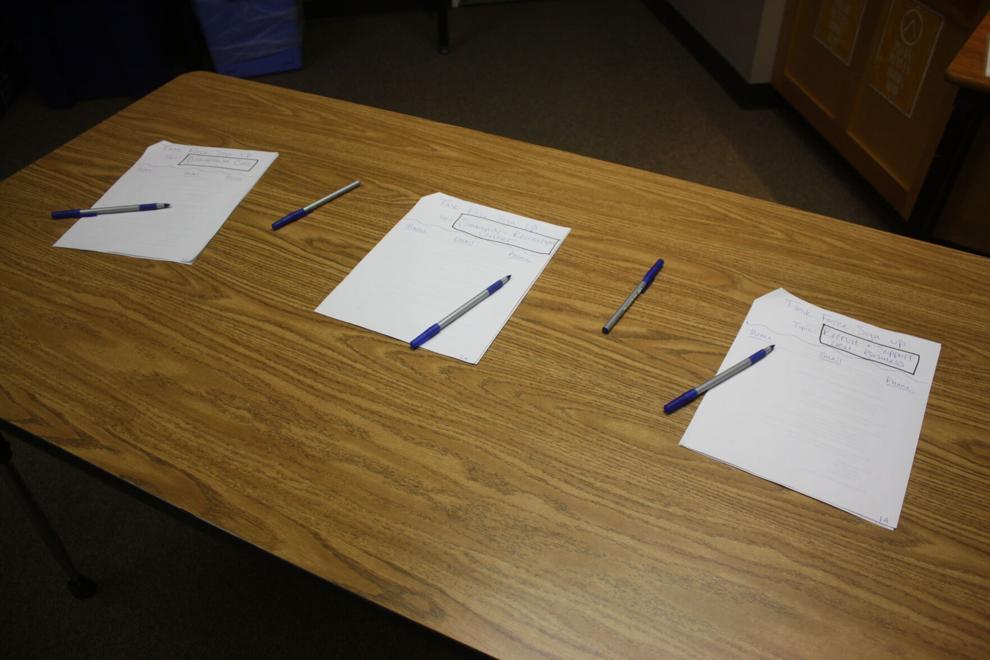 By the end of the night, after two rounds of voting, three remained for Milton residents to begin building task forces around and getting their goals and visions accomplished:
Build a recreation facility and Milton community center
Develop a downtown core for Milton
Recruit and support local businesses
Attendees then moved to volunteer for the legitimate work of getting these action ideas done. On their way out, residents signed up for task forces they felt interested in and passionate about.
The next meeting with the VCRD will be from 6:30-9 p.m. on Jan. 12, when the VCRD will work with these groups. If you did not attend the meeting in person you can still sign up for a task force here.
GALLERY: Milton on the Move vote, Dec. 15