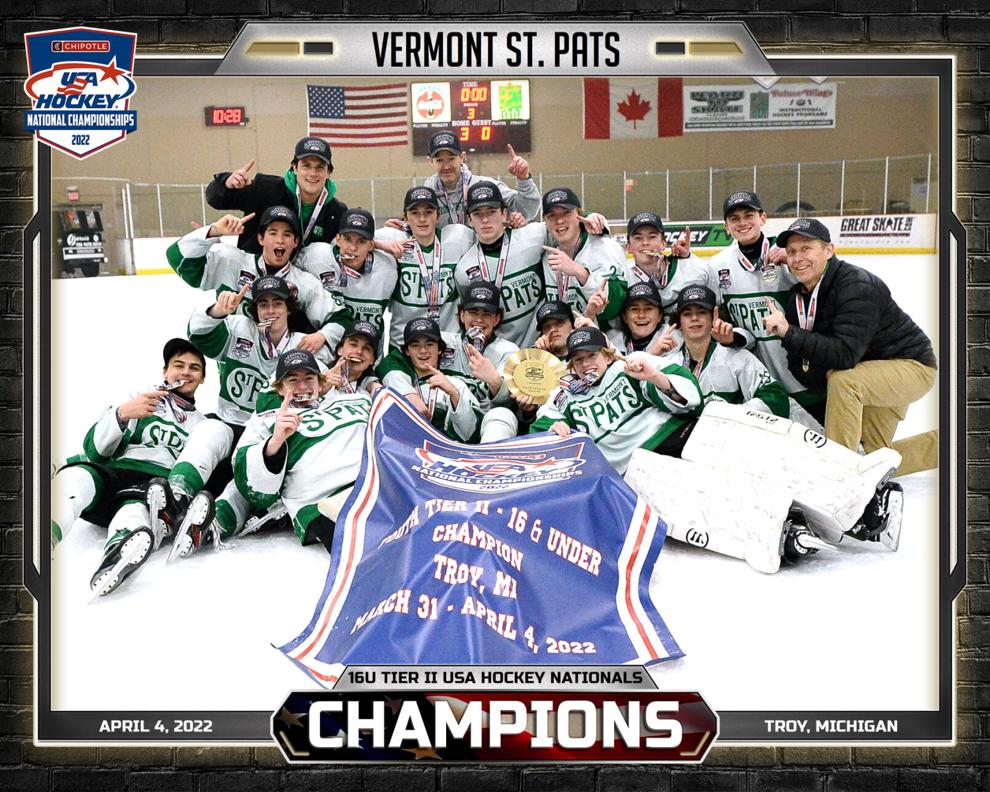 A Milton boys hockey player helped bring home the state's first title at the USA Hockey 16U Division 1A National Championship in Troy, Michigan on April 4.
Owen Severy plays on the St. Pat's 16U Hockey team, which includes youth hockey players from Vermont and neighboring Lake Champlain communities such as Plattsburgh.
The team advanced to the final game by defeating the Atlanta Madhatters 4-2 in the semifinals.
In the championship game, the team held on to a shutout, defeating the Utah/Park City Ice Miners by a score of 3-0 for the national title.
The St. Pats went 3-0 in pool play to secure the first place seed in their bracket.
The team's full roster goes as follows:
John Banks (Rice)
James Bradley (South Burlington)
William Bradley (South Burlington)
Patrick Cooley (Rutland)
Quinn Dousevicz (Colchester)
Toby Draper (Middlebury)
Reid Fesette (Beekmantown, New York)
Aiden Good (Rutland)
Nicholas Kelly (South Burlington)
Dylan Kerner (Colchester)
Logan Lambrecht (Rice)
Anders Lowkes (Rutland)
Colby Phelps (BFA-St. Albans)
Brody Rassel (Colchester)
Owen Severy (Milton)
Blake Truchon (South Burlington)
Lucas Van Mullen (Rice Prep)
Alex Zuchowski (Champlain Valley)