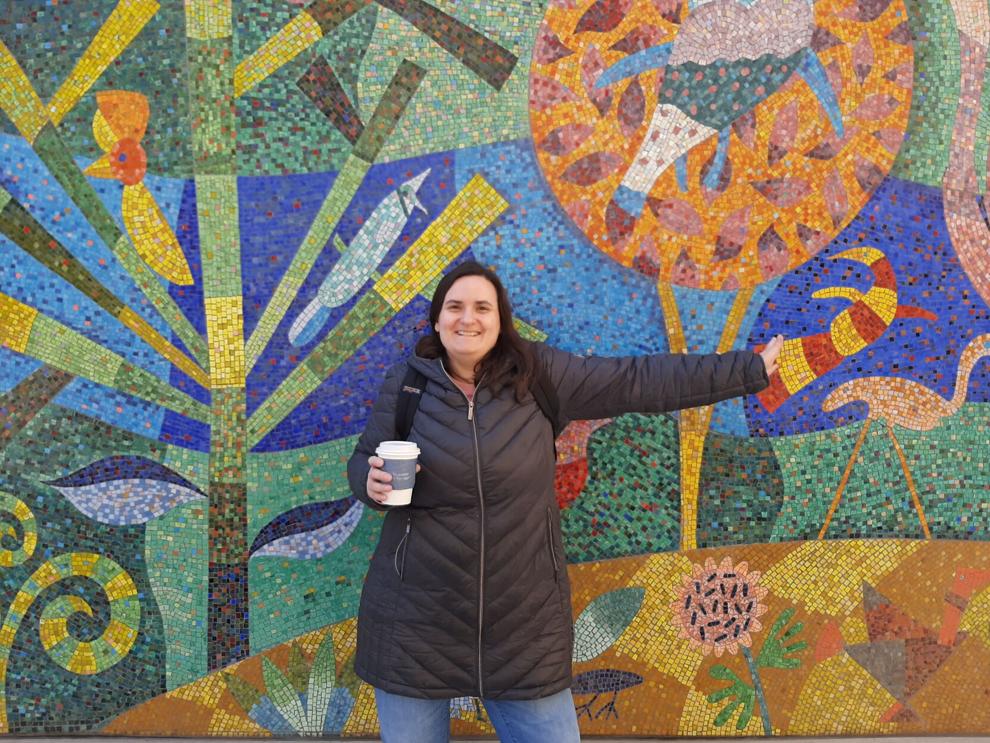 Amanda Pitts has worked with the town of Milton for over 10 years, and currently serves the town as the zoning administrator and health safety officer.
The Milton selectboard reappointed Pitts to these positions for another 3 year term, during its May 15 meeting.
Pitts began her career with the town as the administrative assistant to the planning and zoning department. It wasn't until 2014, when the previous administrator left, that Pitts accepted the zoning administrator and health officer positions. 
"It can be a challenge to do both positions at once, just because it can be very time consuming at times," Pitt said. 
The zoning administrator is responsible for reviewing all of the zoning permits. She processes the permits that go through the town and then at the end of those projects she completes an inspection to make sure that the applicants are building what they applied for. 
As the zoning administrator, Pitts confirms projects meet all of the regulations in the unified development regulations.
Health officers are in a position to protect public health. Issues that would pertain to public health, like a failed septic system, would be addressed by the public health officers. 
Pitts said a lot of her work as a health officer is enforcing the Vermont rental housing code. She spends a majority of her time in the position working with tenants and landlords doing rental housing inspections. 
"Having a lot of empathy with both these positions is key because these are folks' properties, it could be inherited land, it could be them building their first home or they're starting a new business," Pitts said. "There's just a lot of emotion that goes into planning and zoning that requires listening and understanding." 
During the Jan. 3 selectboard meeting, Pitts was celebrated for her 10 years of dedicated service to the town. She was recognized by town manager Don Turner, and was awarded a certificate.
"​'I've worked with four different planning directors since I've been here, and I'm the only remaining staff from when I first started," Pitts said. "The amount of turnover and working with new people has been one of the biggest challenges I've faced since starting the administrative position." 
In 2017, Milton's regular zoning regulations and subdivision regulations were formed into one document, the unified development regulations.
"It was a pretty intensive process to get those regulations done. I think it was a two-year process with the planning commission," Pitts said. "There were some things that remained from previous regulations but it was a pretty big change from the regulations I was used to enforcing." 
If a resident has a question about development or about the regulations, the department has an open door policy.  
"We're more than happy to field questions within reason. We are basically a two and a half person staff right now, so answering questions may take time," Pitts said.
Pitts said the department is currently hiring a part-time planning and zoning officer. The full job description can be viewed at www.miltonvt.gov/employment. 
When Pitts is not working, she can be found enjoying herself with her two children and spending time with family. She has a seven year-old and a four year-old who are both in the Milton Town School District.
"I like doing things with my kids. We like doing a lot of outdoor stuff like going for walks and things like that," Pitts said. 
Congratulations to Pitts for her 10 years of dedicated service to the Town of Milton!