Town Meeting Day is upon us. On Tuesday, Milton voters will participate in an annual Vermont tradition that dates back to the late 1700s. 
Here is a round-up of the Independent's 2021 coverage, so you can be armed with all of the information you need in order to make decisions about Milton's future. 
How do I vote?
If you requested an absentee ballot, fill it out and bring it to the secure drop box located at the Milton town offices. It's too late to put it in the mail.
Or
Go to the poll between 7 a.m. and 7 p.m. on March 2. Voters in will vote at the town offices on Bombardier Road. Wear a mask, and if there is a line, be sure to practice social distancing.
What are we voting on?
On the first Tuesday of March, Vermont towns hold an election or meeting to:
Elect local officials
Approve town and school budgets for the upcoming year
Vote on any other town-related issues
Who is running for local office?
Selectboard:
Library trustee:
Henry Bonges III- 3-year term
Beth Bouchard- 3-year term
Jim Feldhousen- 3-year and 2-year term
Lara Govendo- 3-year term
Ela Dupont- 2-year term
Deb Languasco- 2-year term
School trustee:
Jennifer Wilson- 3-year term
Kumulia "Kase" Long- 1-year term
Gina "Ferrari" Masse- 1-year term
Nathan B. Steady- 1-year term
Read why these candidates are running and what they say they'll do if elected. 
Town Clerk:
Kristin Beers- 3-year term
Town Treasurer:
John Gifford- 3-year term
What changes to the town charter are being proposed in Article VI?
Most revisions to the town charter include technical corrections, wordsmithing and the inclusion of statutory references, but there are five substantial changes to know and understand. Read about them here.
What will voting "yes" to the town budget mean for my taxes?
Voting "yes" to the town budget will set the tax rate at 0.653. On a $250,000 home, that means a $62 increase in taxes. If the paving question is also approved, that same home would see a $149.50 increase in taxes.
Read more about the budget, as well as articles IV and V.
What will voting "yes" to the school budget mean for my taxes?
The proposed Fiscal Year 22 budget for the Milton Town School District is just $81,933 or 0.26% more than last year's.
This is mostly due to an increase in the district's State-mandated health premiums and an increase in transportation costs, according to a letter for the school board of trustees.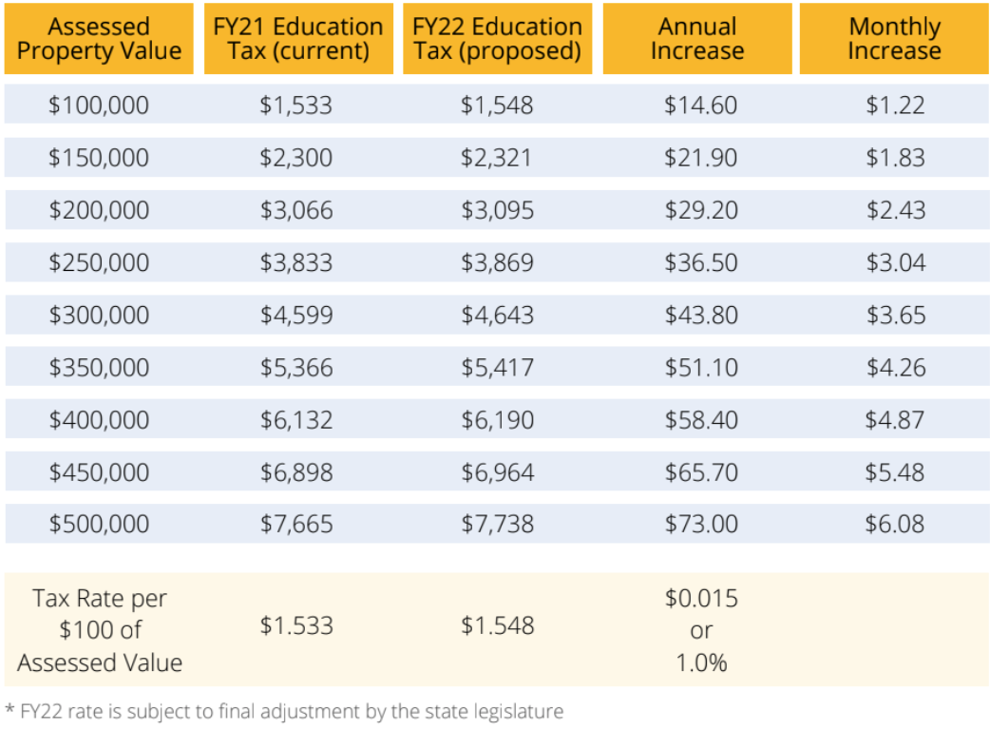 Passing this budget will mean a taxpayer with a $250,000 home will see a $36.50 increase in their taxes.