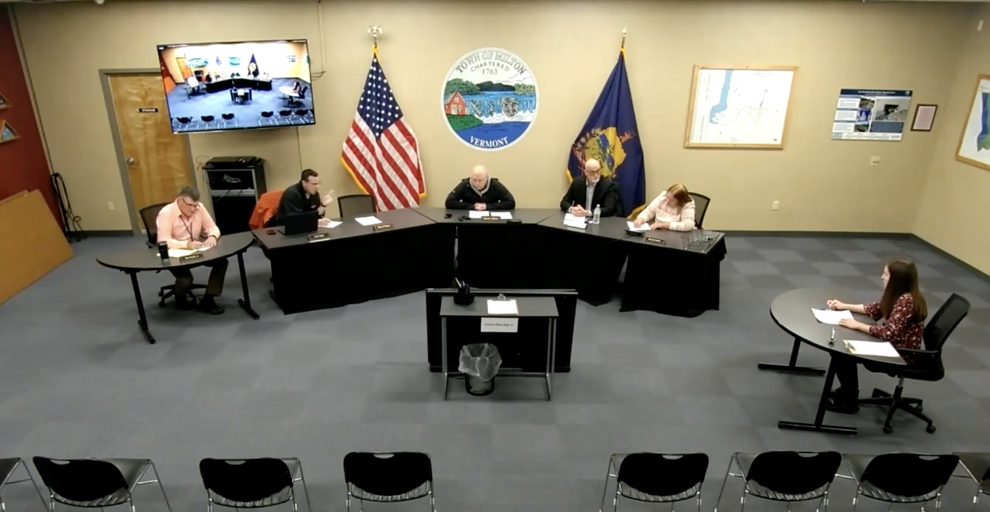 On Thursday March 9, the Milton Selectboard nominated members to fill the three leadership seats on the committee. By the end of the 15 minute meeting, a chair of the selectboard, vice chair and clerk were elected.
The Town of Milton describes the selectboard as a five-member governing body that is responsible for the legislative function of Milton. It establishes policy, passes local ordinances and develops an overall vision for the community; while also controlling the pace of its implementation. 
Incumbent Darren Adams was elected chair of the selectboard. In a motion made by Chris Taylor to nominate Adams for chair, seconded by Brenda Steady, the vote was unanimous. This is his thirteenth year serving on the selectboard. Adams recently won a one-year term in the March 7 election, against four other candidates. His term will expire in 2024.
Michael Morgan was re-elected unanimously as vice chair of the selectboard. The motion was made by Leland Morgan to nominate M. Morgan for vice chair, which was seconded by Steady.
In a motion made by M. Morgan, seconded by L. Morgan, Steady was elected clerk. 
In a change from prior years, the board voted unanimously to appoint Steady. Last year, she failed to gain a nomination, and blamed that on not being one of the "good ole' boys." 
Steady ran uncontested March 7 for the three-year term on the selectboard. Her term is set to expire in 2026. 
Chris Taylor motioned for the selectboard to continue meeting on the first and third Mondays of the month, and that motion passed unanimously. Meetings are to be held in the Community Room at the town offices located at 43 Bombardier Road in Milton.