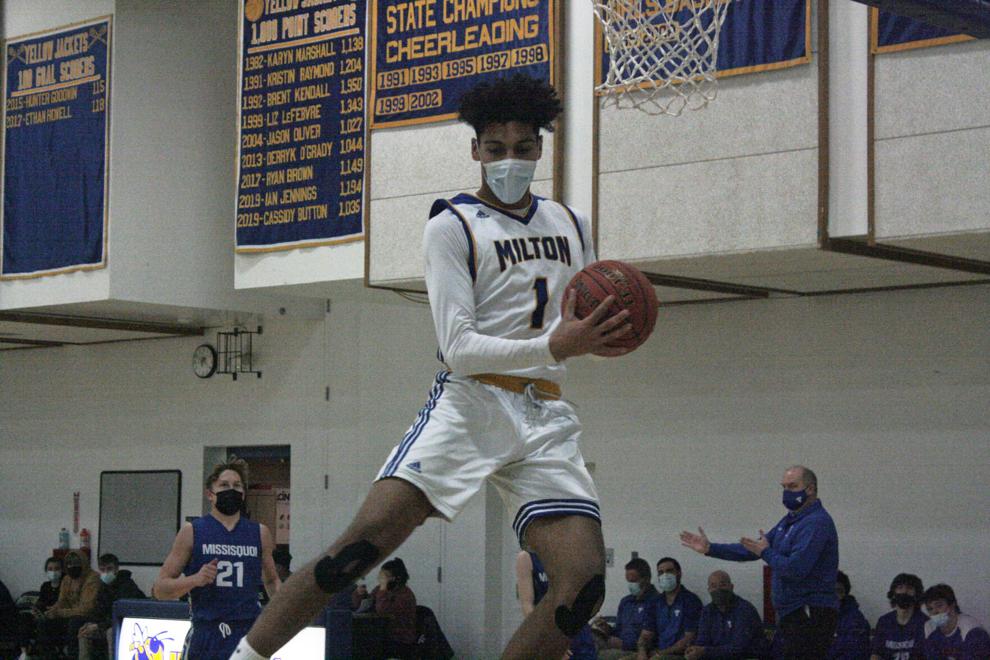 The Milton boys basketball team came out on top after a foul troubled first half against Missisquoi Valley Union, winning decidedly 42 to 29 Jan. 29.
The first two quarters were characterized by a lockdown defense from Milton versus a patient offense from MVU. The MVU boys were able to wait for shots and nail them and take advantage of fouls and opportunities at the free throw line.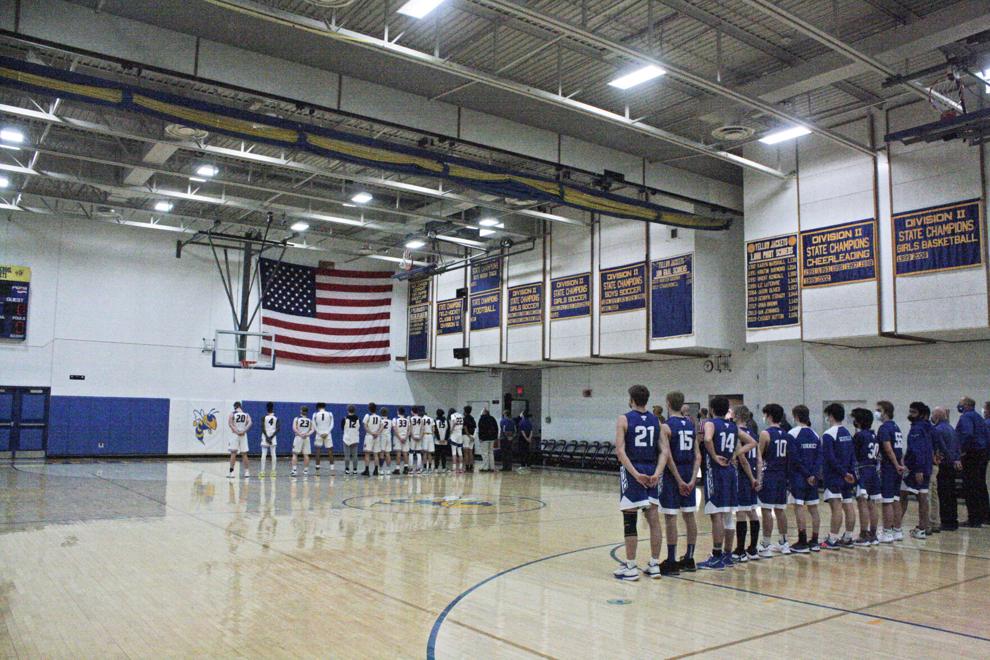 By the end of the first half the game was all tied up 20-20.
But the second half saw a change. The Yellow Jackets kept their fouls in check and ran up the score.
Combined with some more lockdown defense, holding MVU to just three points in the third quarter, Milton was able to outscore by 13 for the half.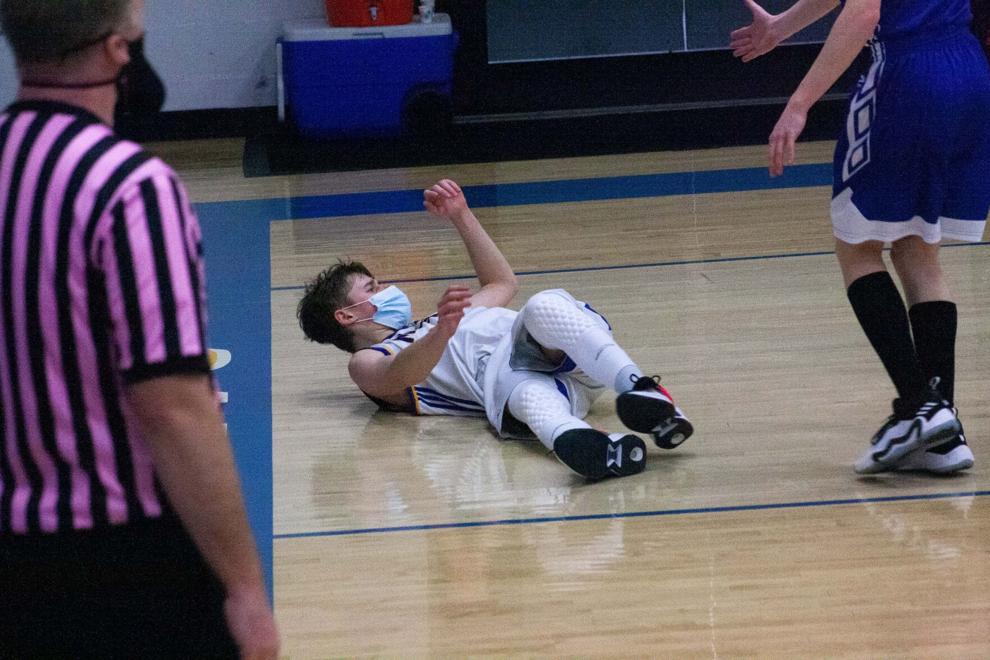 After the game Milton Coach John LaFreniere said that the game plan didn't change much going into the second half.
"We had too many turnovers and we still had too many turnovers in the second half, but we had to stop fouling," he said. "We only gave up nine points in the second half so we didn't change anything other than releasing the pressure a little bit on the guards and offensively we just struggled to score. We were running plays, getting great looks. The ball just wasn't going in."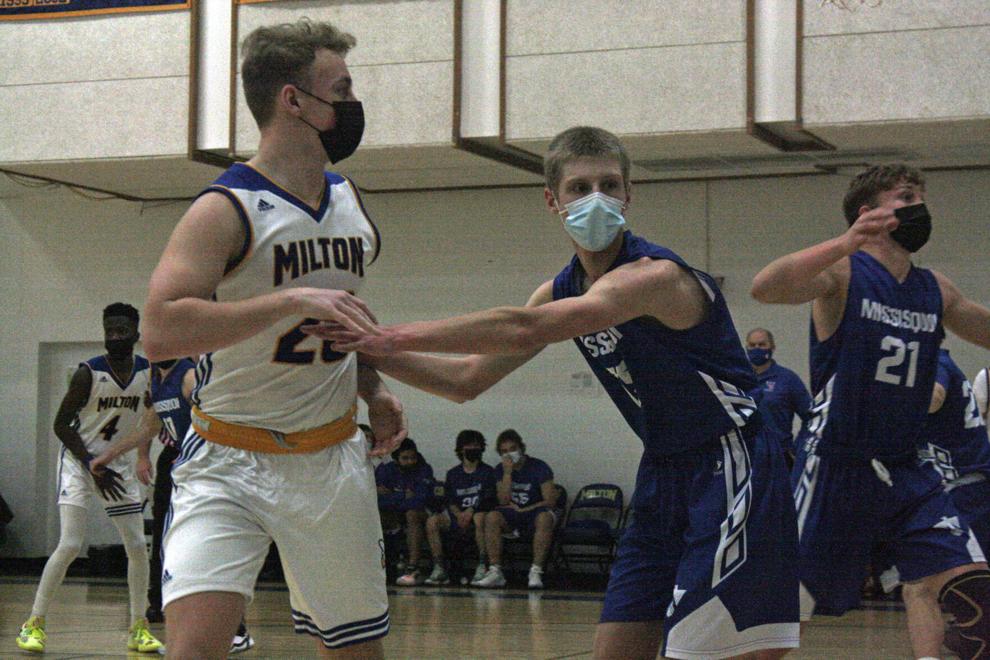 LaFreniere said that performances that stood out in his mind came from Ben Godin for his physicality underneath the basket and Colin Mathis who was able to control the tempo of the game really well.
LaFreniere also said the boys on the bench really stepped up for the players in foul trouble.