Two players from the Milton High boys' ice hockey team have been chosen to lace up the skates one more time as a representative of their school while their head coach was tabbed to stand on the bench as an assistant.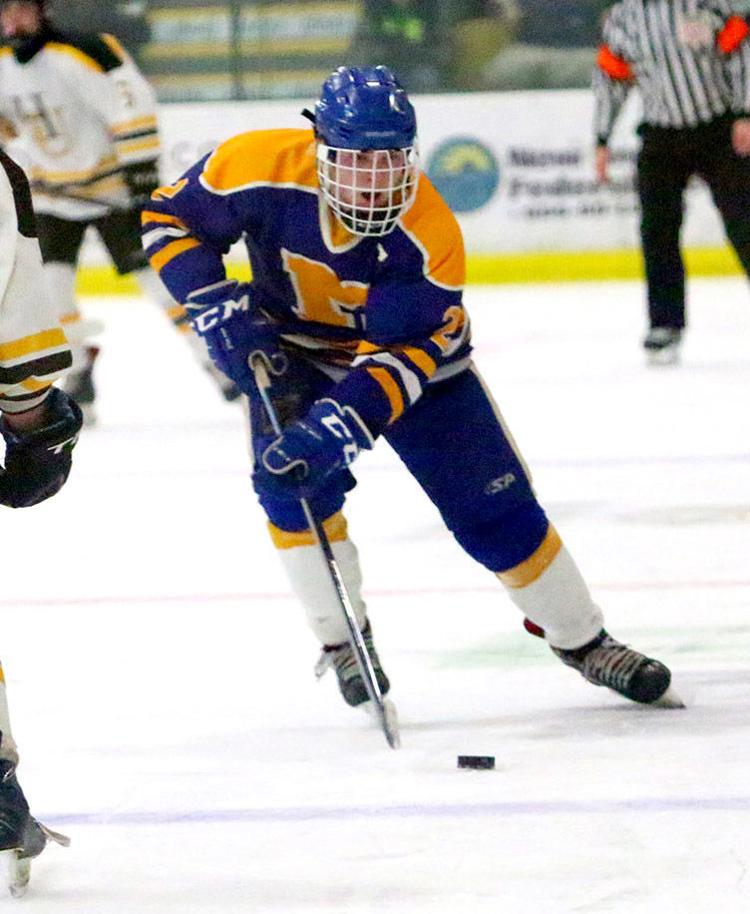 Seniors Jackson Ehler and Owen Perry are set to participate in the 28th edition of the All-Star Twin State Hockey Classic as members of the Vermont Men's squad--lining up against some of the best players from New Hampshire. Additionally, Milton head coach Bryant Perry was chosen to be one of Vermont's assistants.
As of the April 30 announcement of the team selections, the game is still scheduled to be played at Stowe Arena on Saturday, June 27.
The annual classic pits the top high school seniors -- moreso recent graduates by gametime -- from throughout the state against their counterparts from the Granite State. All proceeds go to helping Make-A-Wish fulfill special requests from children with life-threatening medical conditions.
The women's tilt is set to start at 4 p.m. with the men following around 6:30 p.m. BFA-St. Albans' Jeff Rouleau and Stowe High's Jeff Lively will coach the women's squad while Middlebury Union's Derek Bartlett was chosen to lead the men's team--being assisted by Perry and Eric Libardoni of Brattleboro Union.
Tickets for the event are $12 for adults and $5 for students ages 7-17 with children 6 and under being admitted for free. Tickets are only available at the door.
Since its inception in 1989, Make-A-Wish Vermont has granted around 830 wishes. Over the last 27 years, the Hockey Classic has raised nearly $300,000 for the cause. The charity games are underwritten by the support of Utility Services of Waterbury Center. The planning committee is constantly offering special sponsorship opportunities and welcoming new volunteers. More information can be found on the Hockey Classic's website: allstarhockeyclassicvtnh.org.