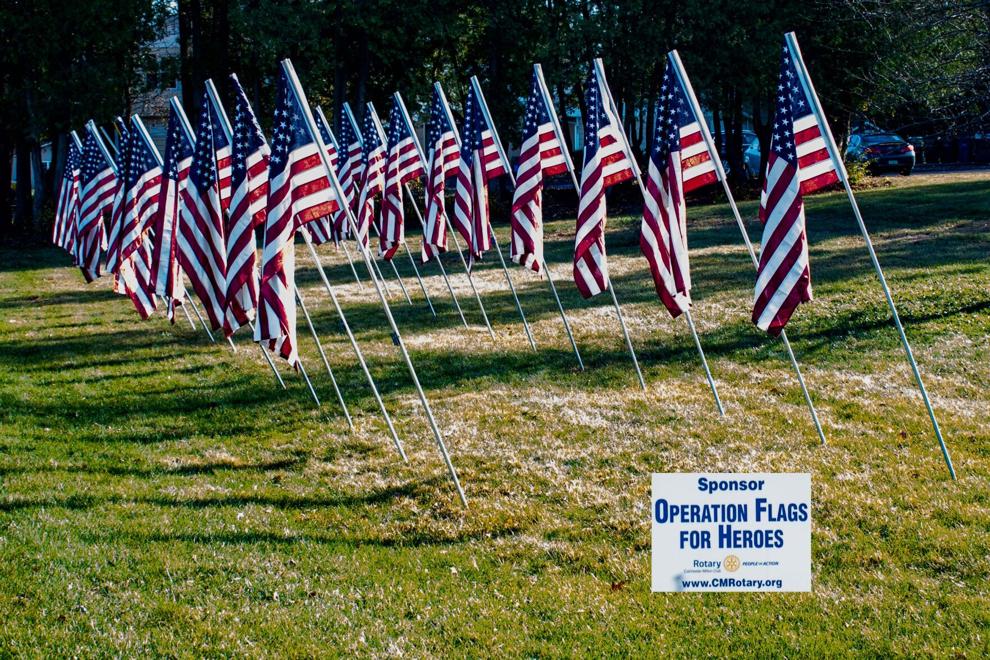 At 10 a.m. Thursday, Nov. 11, the Colchester/Milton Rotary Club will host a Veterans Day celebration in Milton near the flag display at Charlebois Trucking on Route 7 South.
For the past year, Colchester/Milton Rotary has sponsored Operation Flags for Heroes to honor community heroes and to raise funds for the rotary's community initiatives.
Flags for Heroes allows sponsors to have a U.S. flag prominently displayed in the community with a plaque honoring the sponsor's hero, which can include a veteran as well as a medical worker, first responder, essential worker, teacher, or neighbor who has supported the community during the pandemic. 
Thursday's invited guests include members of the Milton police, fire and rescue departments, as well as the Vermont National Guard and town and state officials. Interested community members and sponsors of the project are also invited to take part.