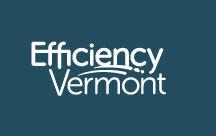 Efficiency Vermont is offering free on-site energy visits to all Vermont businesses.
These consultations give businesses access to rebate offers, financing solutions, and technical advice. The result will be lower energy costs and a more resilient business.
Businesses will get a clear understanding of what systems are wasting energy and money and specific incentives on products including lighting, HVAC, weatherization, renovation, and more.
There will also be information about customized incentives and flexible financing options are available to suit business needs and objective recommendations and direct access to an energy consultant for future project needs or questions.
Interested businesses Schedule a walkthrough soon, even if they are planning to make updates later. Businesses consultants may be able to provide low and no-cost ways to start lowering energy bills now.