MILTON — A new partnership between Pro Driver Training and Cold Hollow Career Center (CHCC) has created a new educational training opportunity for students to earn their commercial driver's licenses (CDL).
Cold Hollow Career Center is the first center in the state to offer this opportunity to students. Students from Enosburg and Richford High Schools who participate will receive their training at the Pro Driver Training center in Milton.
The educational programming is designed to meet students where they are and is individually paced. Students must be 18 years-old or older to take their CDL exam, but can start the course at age 17.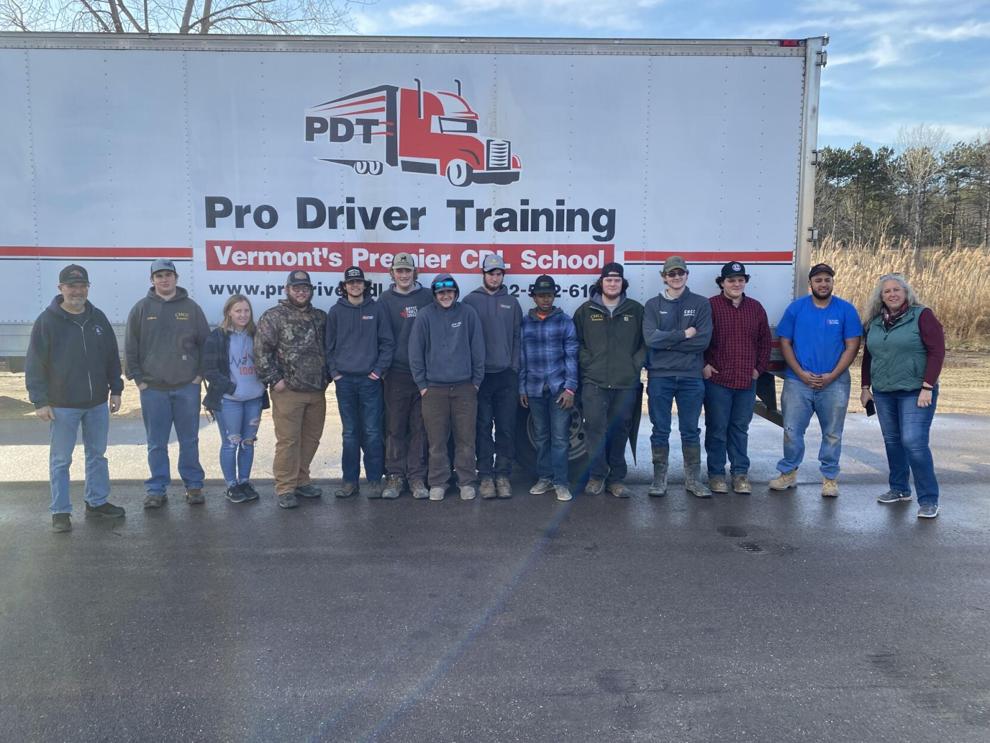 Josh Goss, Liz Green and Alex Johnson were instrumental in the creation of this programming. The goal of this program is to support regional youth in meeting their employment goals.
Thepartnership also provides more opportunities to increase students' employability skills, earn a livable wage, as well as increase the labor force in a field that is in need of a youthful influx.
This program is partially funded through the Vermont Department of Labor. However, many students must take this financial burden on themselves. CHCC is seeking additional partners who might be interested in helping local youth engage in this essential career training. 
If you are interested in learning more about or supporting or sponsoring a student in this important programming, please contact Levi Irish, co-op coordinator at levi.irish@fnesu.org or (802)782-9469.
If you are interested in learning more about Pro Driver Training, please contact (802)893-4955 or Info@prodrivercdl.com