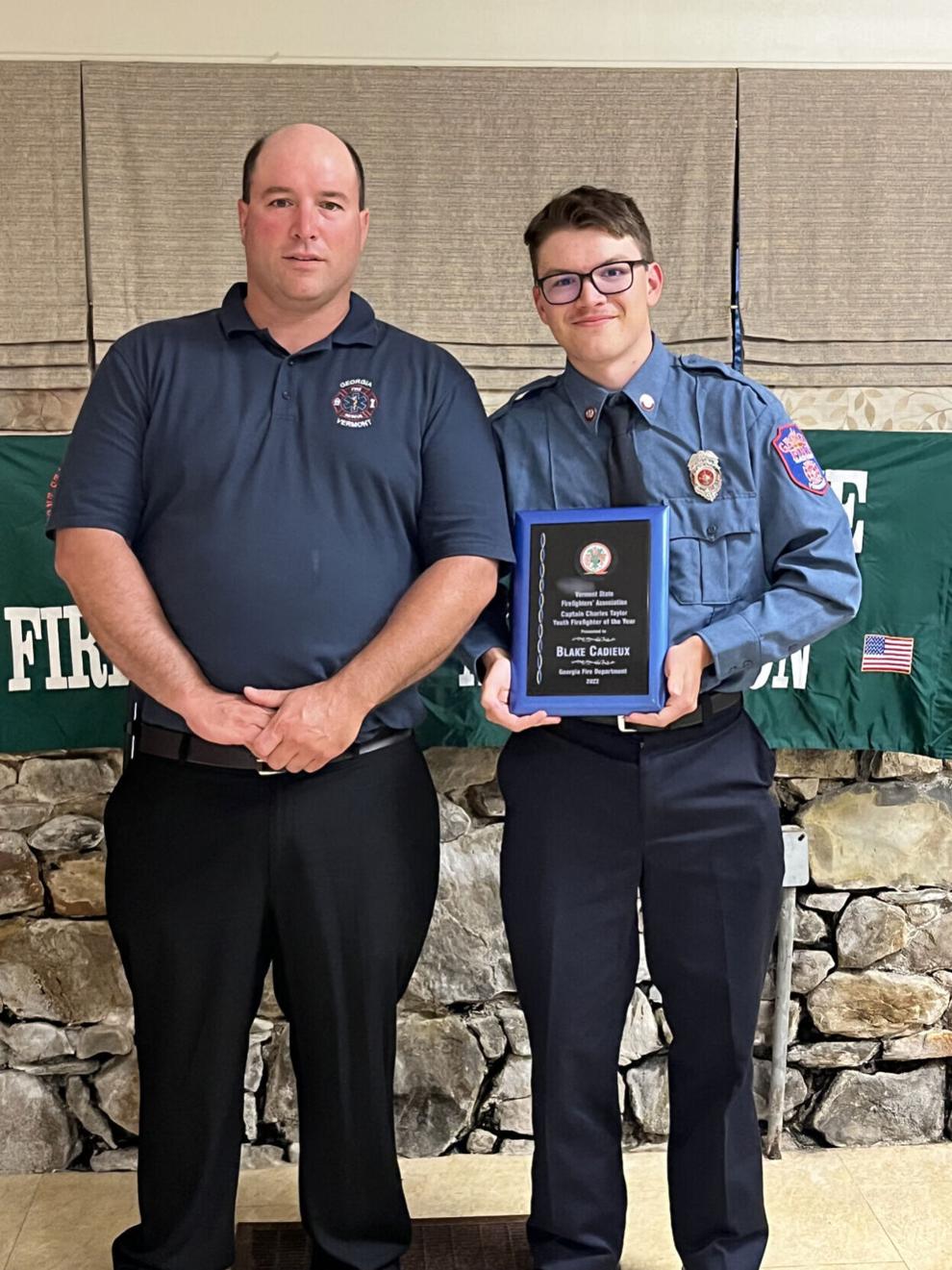 GEORGIA — Fire Department Cadet Blake Cadieux is the first Georgia cadet to win the Youth Firefighter of the year award from the Vermont State Firefighters' Association.
Cadieux was awarded the honor at the Vermont State Firefighter Association Convention in mid-August after being nominated by Georgia Fire.
"You joined the Georgia Fire Department a little over a year ago and in this short time you have demonstrated integrity, passion, discipline and motivation," read the letter from VFFA that showed up in Cadieux's mailbox.
Cadieux, age 15, said he's been hanging around the station for a long time because his father, Georgia road foreman Todd Cadieux, is a firefighter. He said the thing that keeps him going is the feeling he gets from helping the community.
The cadet program in Georgia has gone through a rebirth within the last couple of years after a lull period, said Georgia Fire Chief Keith Baker.
Right now, there are two cadets in Georgia, Cadieux and Baker's son Owen Baker. Keith said the program allows the department to capture the interest of future firefighters at an early age.
Blake said he hopes to pursue becoming a full-time firefighter as a career.
Todd said Blake has many duties around the station to keep him busy: sweeping floors, washing windows, cleaning and repacking hoses and many others. When a call comes through the station, Blake will often stop what he's doing and head there to help out.
Blake said he remembers a call when the firefighters came back pretty exhausted, and he was able to take a lot of responsibilities off their hands, cleaning their equipment and such. He said at that moment, knowing he had a role within the team, was when he realized he wanted to do this for a long time.
Keith said the award for Blake is well deserved and that both cadets put in a lot of time and hard work at the station.
"These kids are doing something really positive," he said. "They're not being forced to do it. They're doing it because they want to."