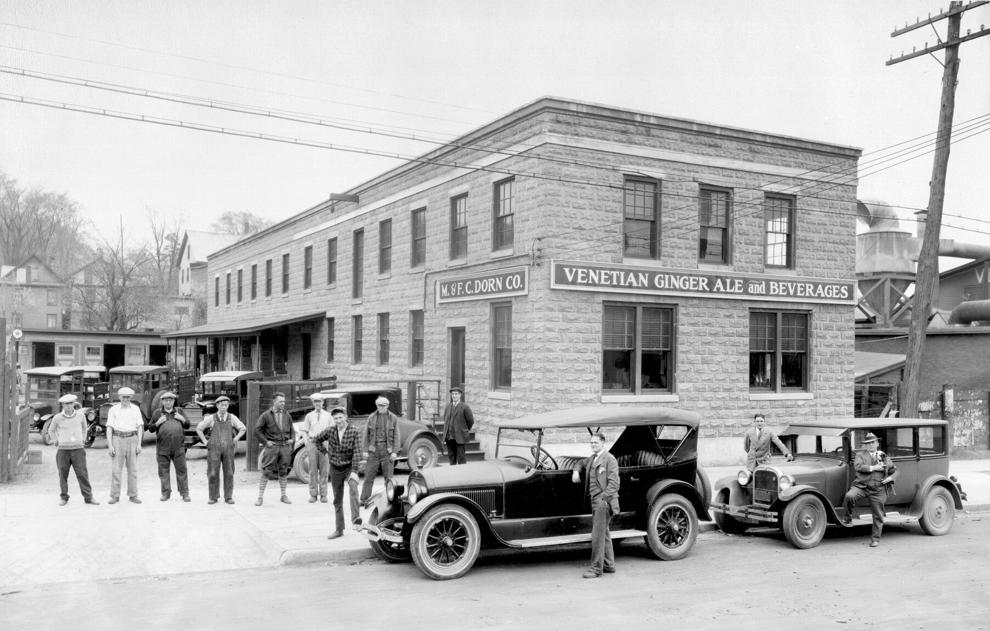 GEORGIA — The opening shot: black and white, a box of files with the Venetian Ginger Ale logo is being rifled through by an unnamed and suspicious woman. A light flicks on behind her, revealing a hard-boiled suit and hat. A man leans back in his chair.
"Looking for something?" he says. "Just like old times huh? You, me, a bottle of ginger ale, smoke, mirrors, you know, the usual."
They exchange a few ribbings, while he sneakily searches for his weapon in his desk.
"You really are like a Venetian Ginger Ale, sweet, spicy," he says.
Such is the creativity and aesthetic that is packaged in a bottle of Venetian Ginger Ale.
For Justin Bunnell, the journey from a lost and rarely talked about family history, to a budding idea, to a product being sold at grocery stores, is one that is built on, and relies upon, his genuine passion for filmmaking and family history.
Bunnell currently lives in Georgia, Vermont, but was born in Burlington and raised in Milton, he said.
The company itself is a revitalization of a soda company started by Bunnell's great great grandfather in the early 1900s at the Soda Plant on Pine Street in Burlington.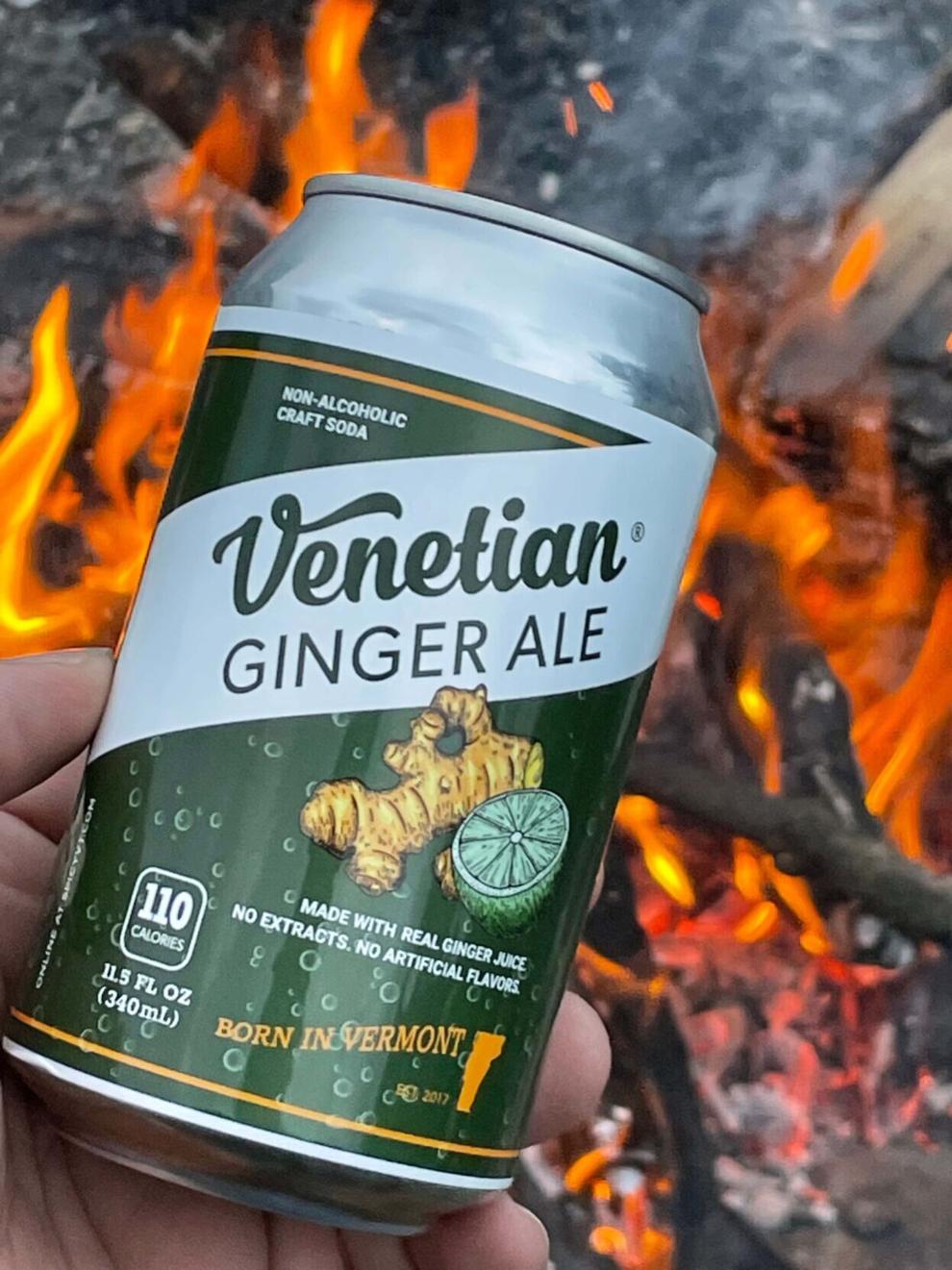 Michael Charles Dorn, a Jewish immigrant and Burlington restaurateur of 15 years, after experimenting with different carbonated beverages, finalized the recipe for Venetian Ginger Ale and in 1917 opened up the M. & F.C. Dorn Bottling Co.
Upon his death, he passed it onto his son who began bottling bigger brands in addition to the Venetian beverage.
But eventually, the company and soda fizzled out. More than a century later, it's being revitalized by Bunnell and his family.
Bringing the past to life
Bunnell grew up in Milton, but the soda and his family history at that factory in Burlington was rarely talked about. He said he remembers a photo of the building: a bunch of guys in suits standing out in front of it.
"I love the romanticism of the old days," Bunnell said in a Dec. 2 interview. "I don't know, there's something very cinematic about it, just that picture alone is very cinematic. I knew I wanted to bring this to life."
Bunnell said his ancestors allegedly were bootleggers during the prohibition era and thought maybe the family didn't want to acknowledge a criminal past.
It wasn't until the end of his grandmother's life that he really started asking questions about it, and his grandfather showed him the old bottles he still had in their basement — really large, green, 16-ounce bottles made of an extremely thick glass.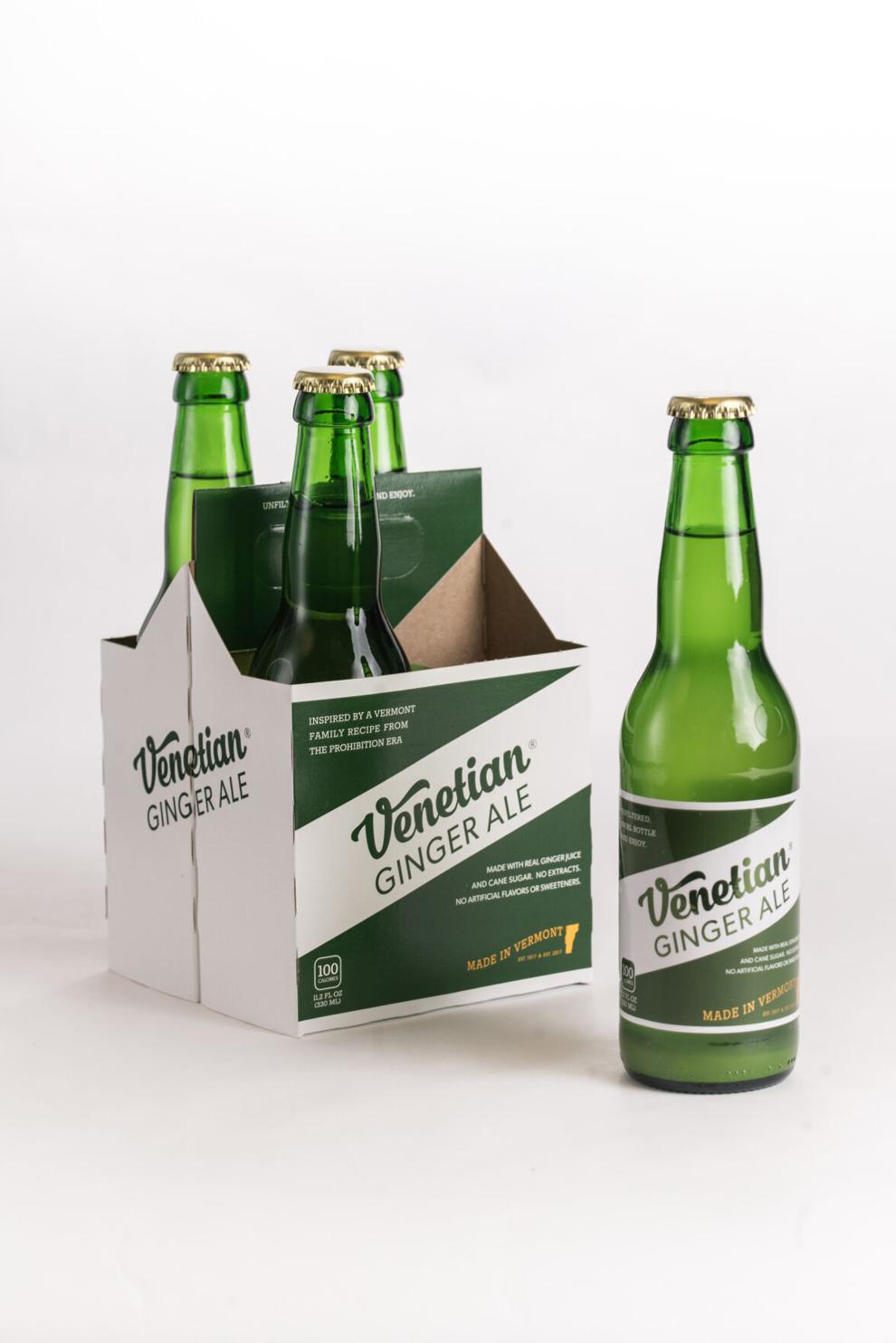 Bunnell then got to work, combining his filmmaking skills and his love of food.
He and his wife began perfecting a modernized version of the original Venetian Ginger Ale recipe.
"I'd say we made almost 130 batches before we settled on the flavor that we have," Bunnell said.
He made a crowdfunding campaign on Kickstarter to try to drum up interest, calling in favors from his friends in the filmmaking industry and made a commercial on a razor thin budget.
The Kickstarter teaser commercial depicts a 20s flapper club, with old cars and attendees in period specific dress, taking puffs from long cigarette holders and drinking bottles of Venetian Ginger Ale.
"We wanted to have these vintage costumes, so actually the Green Mountain Cabaret folks lent us these cabaret outfits," Bunnell said. "They looked great for the video and then you know another friend of mine is a car collector so he had old cars."
The ginger ale itself is handmade, as well as bottled and packaged using all natural ingredients, Bunnell said.
"We're using real Peruvian ginger juice, real lime juice, cane sugar," he said. "It's made in small batches."
The vintage logo and the bottle is a call back to the original packaging, he said.
Planning for the future
Now Bunnell has plans to open up a Venetian Soda Lounge in 2022 at the original location of the factory at 266 Pine St. in Burlington.
The space will at once be a dedication to the Venetian history and brand and a showcase of Bunnell's love of cinema and food.
The plans are to have the space sci-fi themed, playing old B-movies on a projector while serving mixed drinks and food.
In addition, the sodas themselves will be served in a classic way, by adding carbonated water to the pure Venetian syrup upon ordering the drink itself.
Bunnell said it's a weird feeling when he starts to think about the whole picture, a company which began with his great great grandfather's recipe and a taste that has sustained into the present day.
He quoted his uncle referring to the action of making art saying, "Our ancestors guide our hands."
Bunnell said when he first held the finished product in his hands, he felt a connection to his relatives that spanned a century.
"There's this reality of we are the people that were before us, and we're sort of carrying on their DNA and carrying on their traditions," he said.