A party of three gathered in front of Milton Middle School to celebrate a national achievement for the school.
Jennifer Maglaris, Karen Stout and Liz Conte gathered for a ceremony in front of the middle school to celebrate being recognized as one out of just 351 schools nationwide to be a School of Excellence by the National PTA, Oct. 8.
The event was supposed to coincide with the school's open house, drawing a crowd of parents visiting the school.
But when the open house was cancelled at the last minute, the group decided to hold the ceremony anyway, seeing that they had a cake made and were all ready to hang up the banner.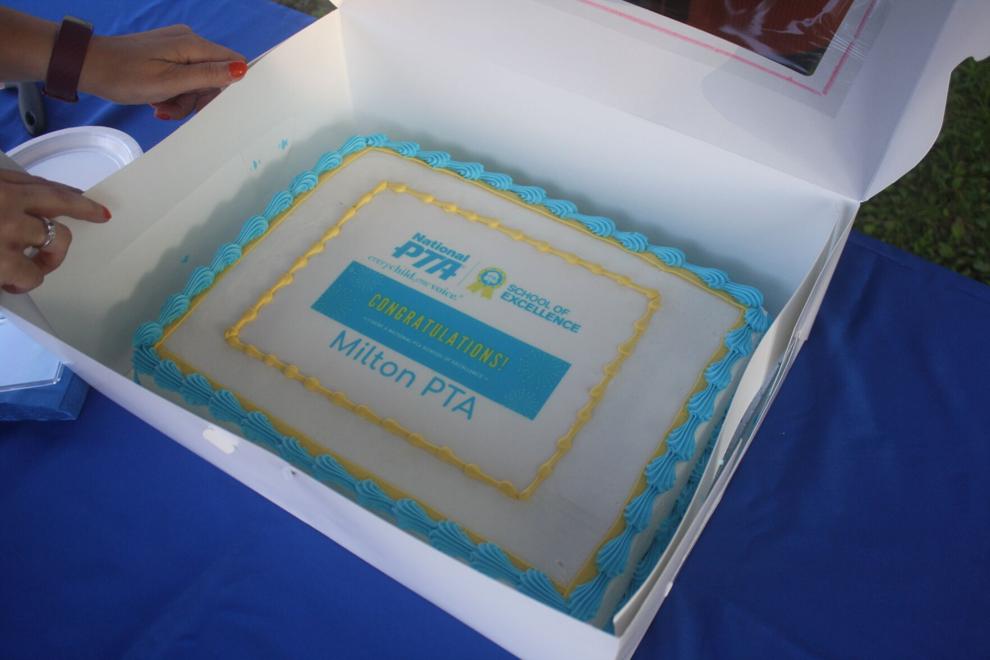 The National PTA's School of Excellence program is a year-long program for schools to enroll in that has the school collect feedback from the communities and implement plans to address that feedback.
Through encouraging all members of the school community to attend meetings and hosting activities such as Trunk or Treat and Game Night, the Milton PTA has strived to bring the community together, a Sept. 17 press release from the National PTA states.