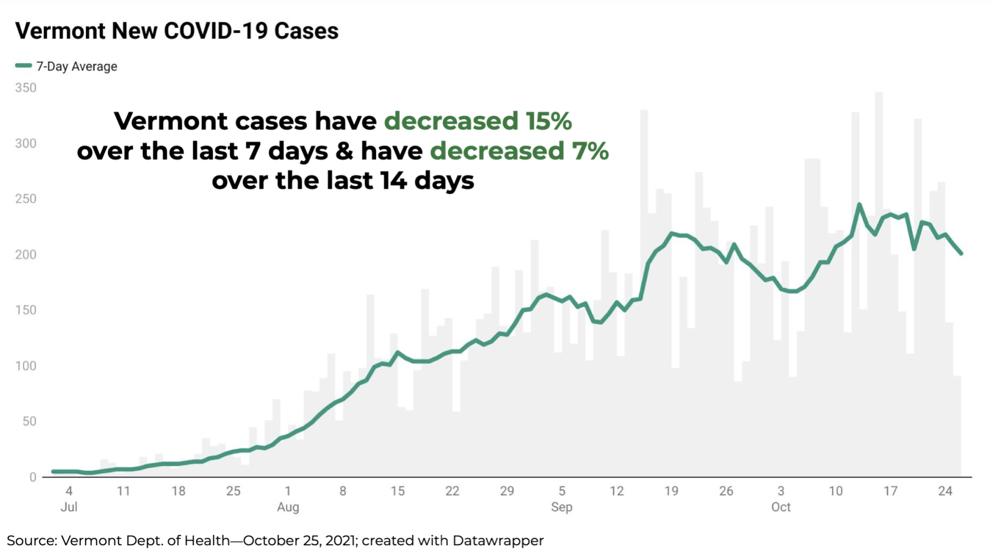 The Vermont Department of Health reported 91 new cases of COVID-19 on Tuesday Oct. 26.
Vermont has seen a slight decrease of 7% in cases over the past 14 days, according to data from the Vermont Department of Financial Regulation.
Here are other numbers to know about the virus:
3,057
New cases reported within the state in the last 14 days
584
New cases reported in Chittenden County in the last 14 days
53
People who are currently hospitalized due to COVID-19. 13 people are currently in the ICU.
41 - 80
Cases per 10,000 people reported in the past 14 days (Milton's population is around 11,000 people)
89.5%
Percentage of eligible people in Chittenden County who are vaccinated